2.5K Views
Get Ready To Blow The Roof Off Your Ranger With Rockford Fosgate
October 16th, 2023 4:18 PM
Share
We're committed to finding, researching, and recommending the best products. We earn commissions from purchases you make using links in our articles. Learn more here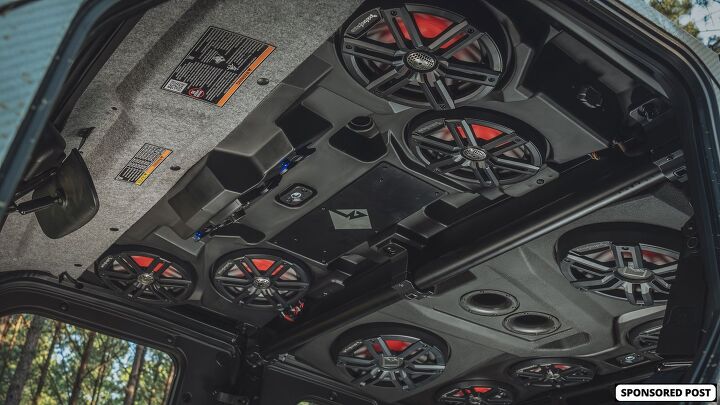 When it comes to UTVs, there are few that come close to the popularity of the Polaris Ranger, especially the Ranger XP 1000. These machines have set the standard for performance in a slew of categories and outsell most other machines by a pretty good margin. Another popular thing in the UTV world is the addition of performance stereo options for these machines. One of the biggest players in the game - Rockford Fosgate - has unleashed an amazing new stereo option for 2018 and newer model Polaris Ranger XP 1000s that will blow the roof right off your existing machine… and replace it with a sweet all-in-one roof sound system combination, unlike anything you've ever seen or heard before.
Thunder From Above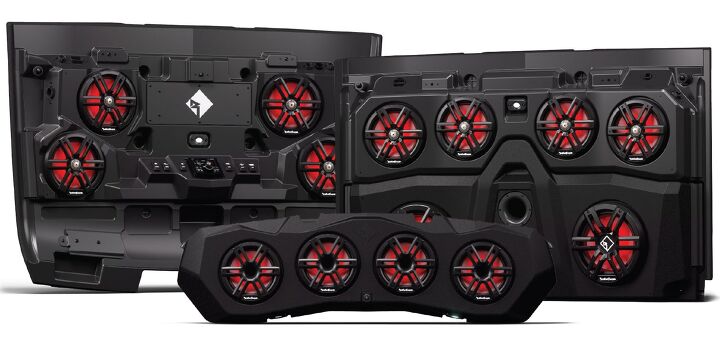 The new Rockford Fosgate Polaris Ranger system puts everything above you with a completely enclosed stereo system that is contained within a durable, functional roof that fits perfectly in 2018 and newer Ranger XP 1000 models. There are options for both the standard and CREW versions of the Ranger, so whichever one you have, you're covered.
The standard roof unit for the three-passenger Ranger XP 1000 is equipped with four 8-inch speakers, a 1500-watt amplifier, and a 2.7-inch source unit. The four-door CREW cab model expands on that with eight 8-inch speakers and two 10-inch subwoofers to really bring the thunder. If you have a two-door Ranger and want some extra oomph, don't worry. The unit is pre-wired to add a 10-inch subwoofer and there is a kit readily available to add just what you need. These systems are all contained in a one-piece unit that serves as a functional roof for your Ranger. They even have dome lights with the CREW model adding a rear dome light to go along with the front. And the best part is - it is simple plug and play installation.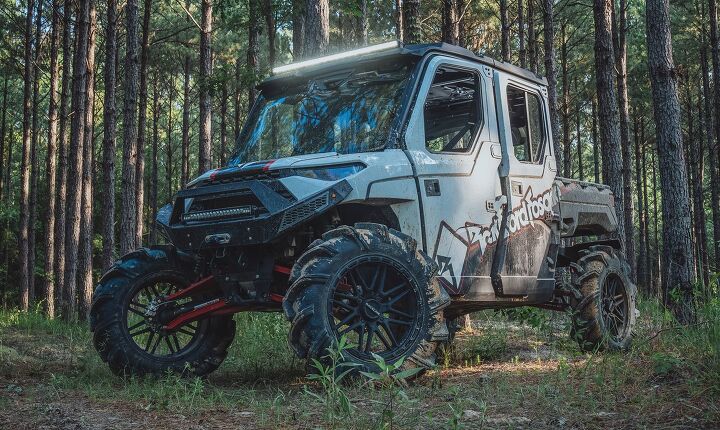 Need music for outside entertainment? Both units are pre-wired to add the Rockford Fosgate endcap, which adds four 8-inch horn-loaded speakers, an additional 800-watt amplifier and a back-up camera. It also adds two rear cargo lights to let you see what's in the cargo bed after dark.
The look is customizable, too. Built-in LEDs allow you to adjust your own lighting experience inside the machine with Color Optix plug-and-play controller and App to let you make your speakers and subs look exactly how you want them to. There are also built-in switches to give you control of all of the features of the roof system. They even pre-wired the roof to let you add a 30- to 40-inch LED lightbar of your choice, with an available switch option.
Loud and Durable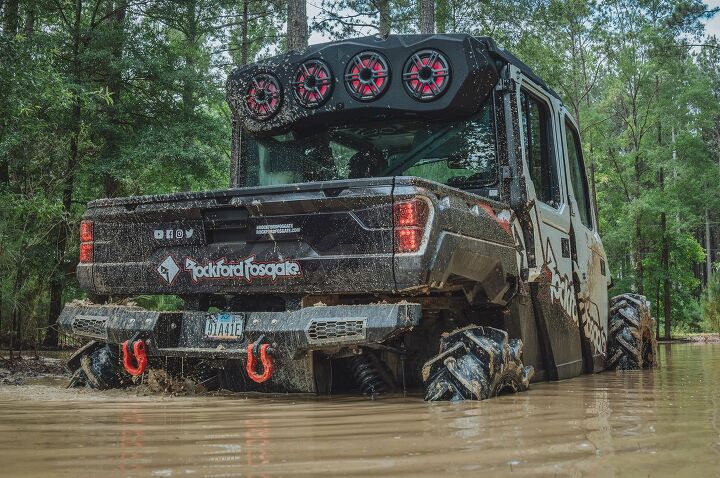 Rockford Fosgate designed the Ranger audio roof systems to provide audio performance never heard before in a UTV system. They proudly say it is the "loudest all-in-one system" they have ever produced. The entire system is built into the roof, so it is already at the highest point on the machine, keeping it well above the waterline should you like to play in the mud, but that's not all that makes it durable. These products use Rockford Fosgate's Element Ready™ technology with marine-grade speakers and electronics. They are built to stand up to water, mud, and UV-light damage. This means that you'll be rocking and rolling down the trail for many years.
The entire package has been rigorously adventure tested by Rockford Fosgate to handle everything you can throw at it. It was designed to flow seamlessly with the Ranger XP 1000 lines, and it works with factory doors and windshields, so you can set your Ranger up however you like.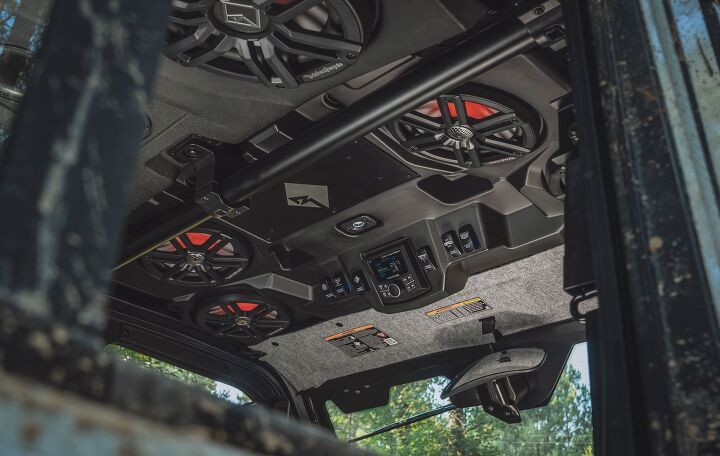 Published October 16th, 2023 4:18 PM
Top Brands
Popular Articles