1 View
Welcome to the ATV.com Blog!
February 8th, 2010 3:42 PM
Share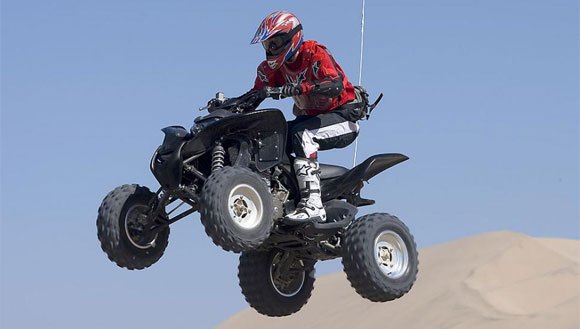 Often times we here at ATV.com stumble across something that's interesting, fun, or just plain ridiculous (maybe all three), but we haven't been able to figure out what to do with it. Whether it be a quick impressions of a brand new ATV, a new product we saw at a show, or maybe just a funny video somebody sent us, we never quite know what to do with them. Well, now they can be found right here at our very own blog.
We will be regularly uploading our very own raves and rants with the ability for comment from you, our faithful audience.
Our hope is this blog will serve as a quirky add-on that will provide some interesting information and entertainment that you won't find anywhere else.
Now go play in the dirt!
ATV.com Team
Published February 8th, 2010 3:42 PM