2 Views
Polaris Introduces the XPEDITION Adventure UTV
May 16th, 2023 12:02 PM
Share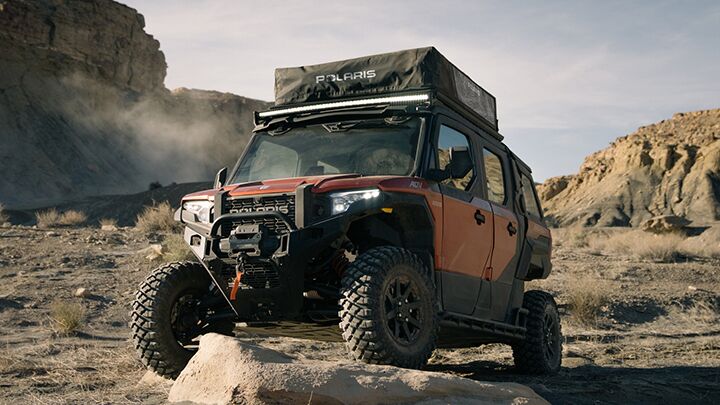 Polaris already makes a wide variety of UTVs, but none with a 200-mile range that can carry you and all of your adventure gear deep into the wilderness–until now. That's where the new XPEDITION comes in.
This is the first true adventure UTV, according to Polaris. Rather than a focus on speed or utility, the XPEDITION is made to take you, your family, and your gear deeper into the backcountry than ever before. It comes in two varieties: the XP with a traditional dumping cargo box, and the ADV with a full roof, covered cargo area, and a flat folding rear seat back. Both versions of the XPEDITION have a 60/40 flip-up rear seat.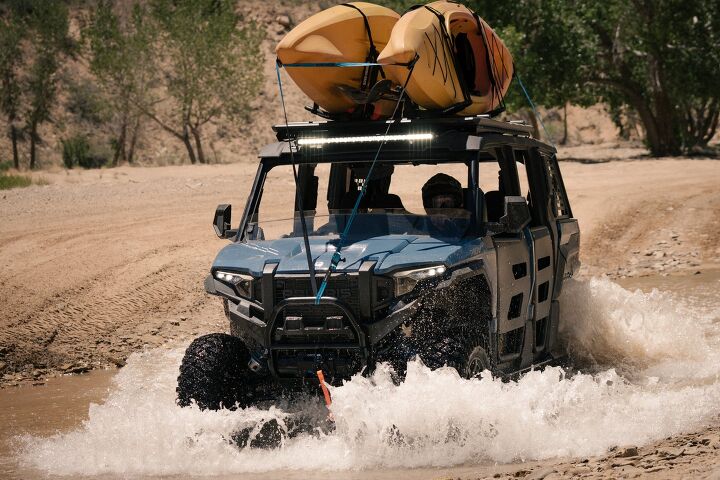 Polaris also offers a flat roof with a static load rating of 500 pounds, perfect for carrying any adventure gear you can think of, such as kayaks, mountain bikes, and even an overland-style rooftop tent. All of this attaches using the Lock & Ride MAX quick-release system, which requires no tools or plungers to operate. Over 95 accessories will be available, the biggest single launch for Polaris. People in northern climates can even get the Prospector Pro 2.0 Track Kit, which replaces the wheels with large tracks to get through deep snow.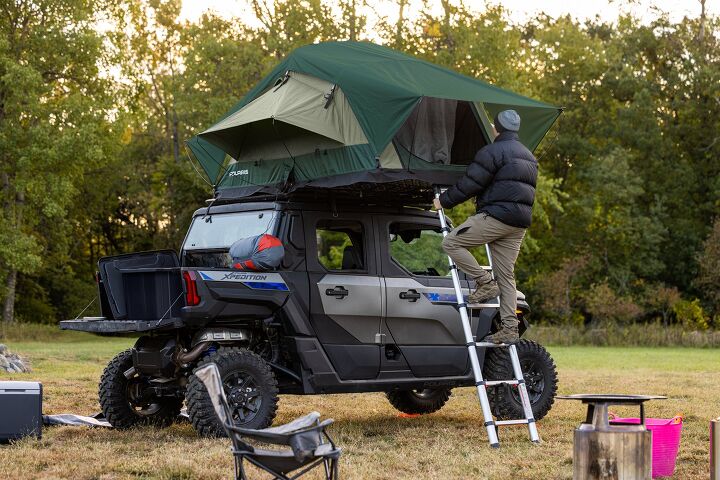 Both the XP and ADV versions will be available in three trim levels. The Premium includes a 4.3-inch JBL color display, JBL Trail Pro 2000 audio, a tilt steering wheel, and a 660-watt stator. The Ultimate adds Polaris Ride Command in a 7-inch touchscreen, Trail Pro 4100 audio, front and rear cameras, a tilt and telescoping steering wheel, and a 900-watt stator. The top-of-the-line Northstar adds Ride Command+, HVAC with temperature and zone control (a UTV first), lockable full doors with power windows, a tip-out windshield with wiper, washer, and a rear hatch, and a 140-amp alternator.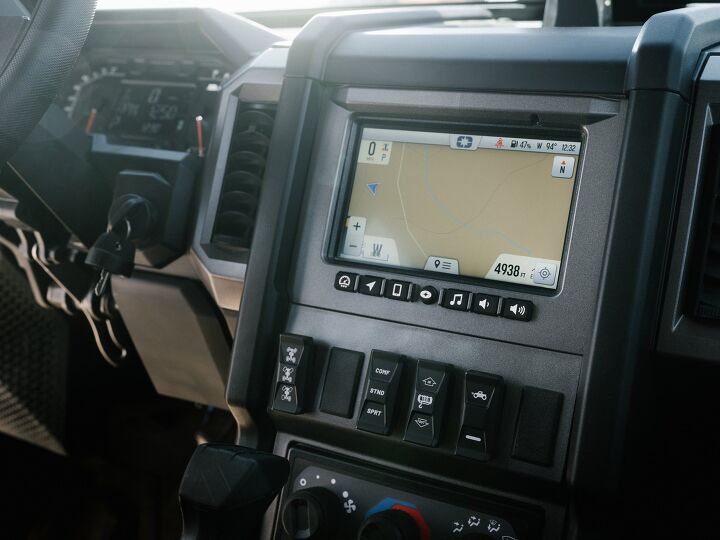 Along with all this comfort, Polaris hasn't forgotten about performance, either. The XPEDITION packs a ProStar 1000 Gen 2 engine, making 114 horsepower. The Fox QS3 Podium adjustable suspension is new and not shared with any other model. It includes 2.0 Fox front shocks with 14 inches of travel, 5.0 rear shocks with 15 inches of travel, and offers 14 inches of ground clearance. All of this is designed to handle an extra 150-pound dynamic weight of full cargo and accessories. The XPEDITION is 64 inches wide and 122.5 to 152.5 inches long, depending whether it's a two-seat or five-seat model. It weighs 2,041 to 2,790 pounds and will cost between $28,000 and $45,000, both depending on the trim level and how much or little you equip it.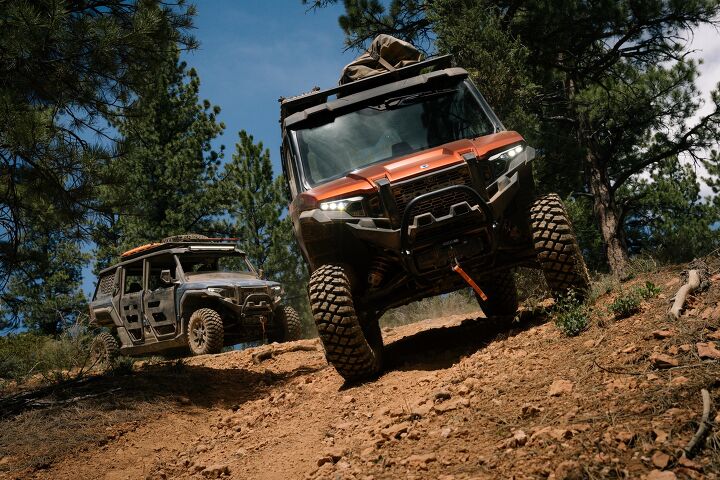 The Polaris XPEDITION is a serious divebomb into the overland scene. It offers the same backcountry versatility but without the need to significantly modify a Jeep or other road-going 4x4. (The XPEDITION will meet the requirements for road use in areas where UTVs are allowed, but Polaris does not encourage this.) Polaris will be showing off the XPEDITION at Overland Expo, a clear effort to appeal to the people who attend such gatherings. I didn't see a strong UTV presence at the two Overland Expos I attended last year, but with the Polaris XPEDITION and other models likely to follow, that may be about to change.
Published May 16th, 2023 12:02 PM
Top Brands
Popular Articles