58 Views
Big Changes In 2024 for Yamaha's YXZ 1000 Lineup
July 26th, 2023 2:22 PM
Share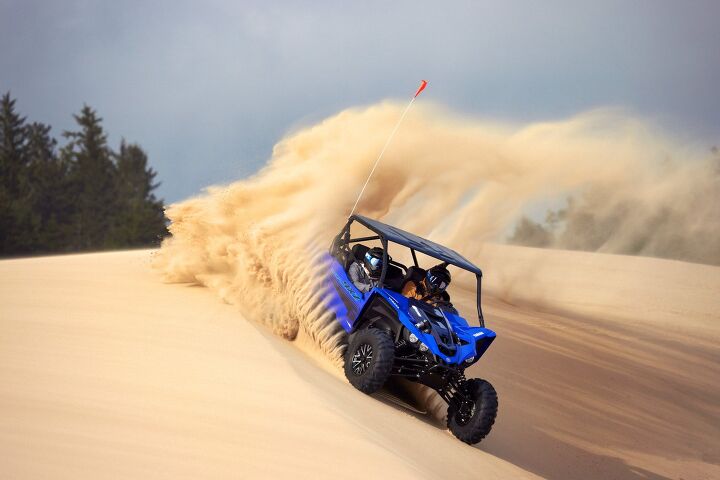 From new gear ratios to a significant electrical upgrade, the 2024 YXZ 1000R and SS models get some welcome upgrades.
When it comes to notable improvements for 2024 model releases, some of the biggest and best changes aren't always able to be seen by your eyes. Such is the case for the 2024 Yamaha YXZ 1000R and SS models. We've seen plenty of consumers expect a complete unit overhaul every year, but that is an unrealistic expectation. What Yamaha has done is take note of many customers' wants and apply that to their latest release. With a focus on maintaining YXZ's core identity, optimizing the machine's high- and low-speed capability, and maximizing driver and passenger comfort while still providing a direct connection feel to the driver, Yamaha engineers have made significant upgrades to both the YXZ 1000R and SS models make a great machine even better for the new year.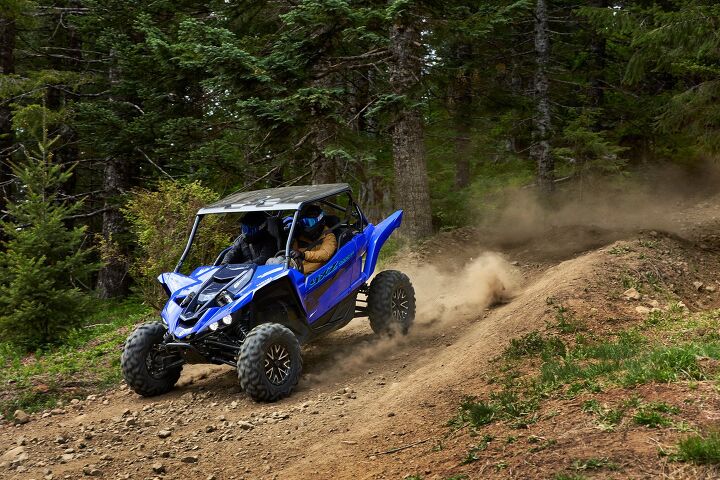 A New and Improved 6-speed Transmission for 2024
Yamaha was the original manufacturer to release a sport UTV with a manual transmission which has created struggles in the past to find a happy medium for low-end performance since there is no option of low- or high-range gear ratios as you would find on conventional CVT drive UTVs. Yamaha has offered a GYTR torque assist gear kit to improve that 1st gear performance, but you'd be looking at over $1,500 in parts alone.
For 2024, Yamaha engineers have completely overhauled the transmission with an emphasis on low-end performance and clutch durability. The new 6-speed transmission has improved the low-speed capability of the YXZ 1000R and SS models by altering the 1st gear ratio so it has 40% lower gearing than the most current YXZ 1000 models. This change also makes it 6% lower than other models that had the GYTR TAG kit installed. This upgrade gives drivers increased confidence and performance in tight, technical terrain. All the ratios of the other gears have also been optimized for better performance throughout the entire power range. The icing on the cake is that with these gear ratio changes, there is no loss of top speed from previous years' YXZ models. To further enhance driver/rider comfort in the SS models, a rubber bushing has been added to the transmission mount to reduce shift shock noise.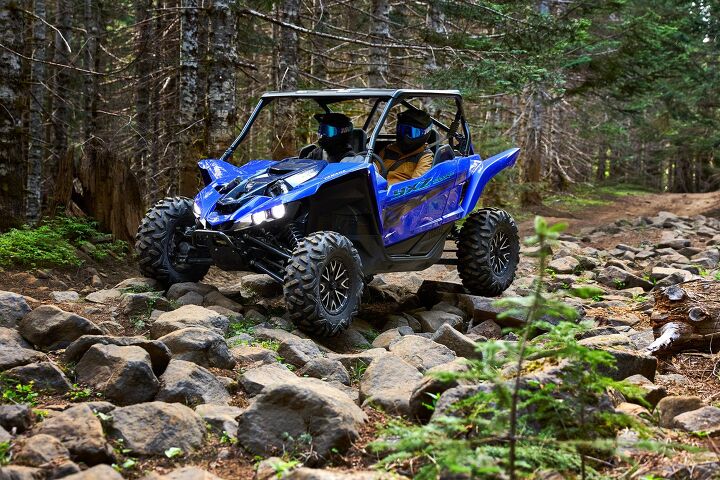 To support the upgraded transmission, Yamaha has also made the most durable clutch the YXZ has ever had. The new clutch system features an increased oil volume and optimized flow for better lubrication of its components that only complement the lower first gear and closer gear ratio in the new transmission.
YXZ 1000R SS Specific Upgrades
While the transmission and clutch upgrades will be found on both versions of the YXZ, the SS model receives some extra attention because of its electronic shifting feature. The YXZ 1000R SS gets a program update to the Yamaha Chip Controlled Shift (YCC-S) technology and a dash-mounted transmission mode switch that allows drivers to choose between three different shift modes (Auto, Sport Auto, and Sport Shift) for various terrain. Auto mode is for low-speed, low-RPM driving that provides increased comfort, less noise for better communication with your passenger, and a less aggressive downshift engagement. Sport Auto mode provides more aggressive shift timing than Auto mode providing shift points that are in the sweet spot of the powerband of the engine. Now if you're looking for the ultimate in performance and driver feel, Sport mode is where you want the switch to be set. This combination of YCC-S programming and gear ratio changes in the transmission now allows you to activate the SS launch control feature in 2nd gear instead of 1st.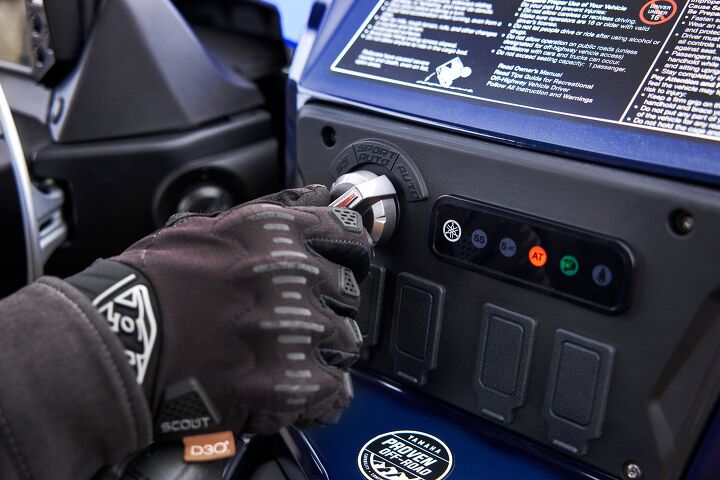 Accessory Ready
We know that UTVs are rarely if ever, left in stock form. So do the engineers at Yamaha. This is why they've improved the charging system of the YXZ to have an electrical output that went from 472w up to 1,000w. This allows owners to install more electronic accessories like light bars, LED whips, stereo systems, and more before needing to upgrade to an alternator kit. Speaking of LED whips, the new YXZ models come pre-wired for lighted whips
Available Models
For 2024, Yamaha is offering both the YXZ 1000R and SS in the traditional Team Yamaha Blue, with your choice of manual or sport shift transmission, FOX RC2 fully adjustable suspension, 14" aluminum wheels, and 29" Maxxis BigHorn tires. In 2023 these models were offered with an MSRP of $21,899, but for MY2024 they were able to drop the cost by $1,000, in addition to making these significant performance and comfort upgrades.
If you want a machine that has a little more to offer than the base models, Yamaha is also releasing a YXZ 1000R SS XT-R model that has the same features as the regular R or SS with the addition of Titan/Black painted bodywork, aluminum beadlock wheels, 29" Maxxis Carnage tires, WARN VRX4500 winch, factory installed suntop, rearview mirror, XT-R front grab bar, and auxiliary lights. Sounds like a lot right? Well it is, and the great thing about it is that the machine price is still very affordable at $23,699.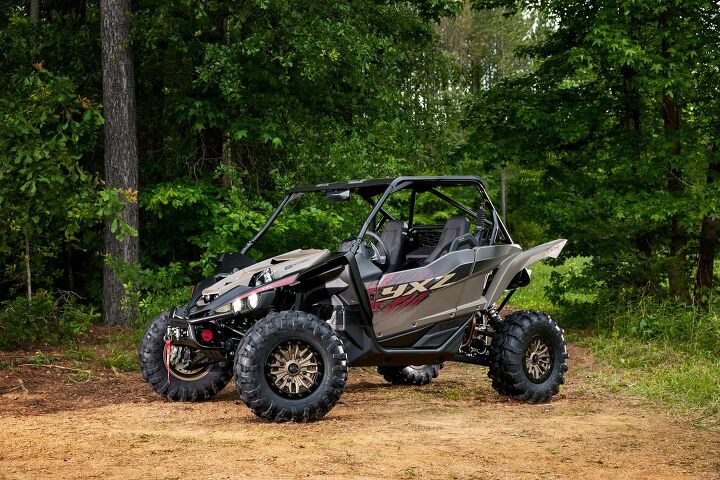 Look for these machines and other 2024 model Yamaha ATVs and Side by Sides in the near future at your local Yamaha dealer.
Become an ATV insider. Get the latest news first by subscribing to our newsletter here.
Published July 26th, 2023 2:22 PM
Top Brands
Popular Articles