1 View
Yamaha Sponsors Total Outdoorsman Challenge
April 19th, 2012 5:06 PM
Share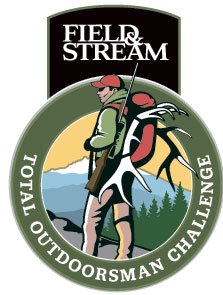 Yamaha Outdoors is helping to identify the "nation's most all-around skilled outdoorsman" as a sponsor of the "Field & Stream Total Outdoorsman Challenge."
The Total Outdoorsman Challenge 2012 games will highlight the journey of outdoor enthusiasts from across the country battling for recognition as the nation's most all-around skilled outdoorsman. In the ultimate outdoor test of skill, nerve, might and agility, contestants will go head-to-head in multiple outdoor skill challenges: flyfishing, bass fishing, rifle, shotgun, endurance, archery and ATV handling, among others.
As a sponsor of the Total Outdoorsman Challenge, Yamaha will give away a new Grizzly 700 4×4 ATV with Electric Power Steering to the winner of the contest. The Total Outdoorsman, created by Field & Stream magazine, has grown to become one of the most popular outdoor events in the country. It is in its ninth year as a nationwide event and fourth year appearing on Outdoor Channel.
The road to the grand prize of more than $25,000 in cash and prizes, including the Yamaha Grizzly, begins with four Qualifying events. Registration for the qualifying events is open and ends Sunday, April 22. There is no fee to apply.
The top scorers nationwide will advance to the Championship round, where they'll compete for one of 14 spots in the Finals, which will be filmed for TV viewing on Outdoor Channel.
The Outdoor Channel will air the "Field & Stream Total Outdoorsman Challenge" as an original reality program that follows the tough, competitive road to the crowning of the Total Outdoorsman champion. The year, the series is expanding from a four-part special to 13 half-hour episodes appearing exclusively on Outdoor Channel in early October.
Published April 19th, 2012 5:06 PM
Top Brands
Popular Articles