1 View
Alabama First Responders Take ATV Safety Course
February 23rd, 2010 3:32 PM
Share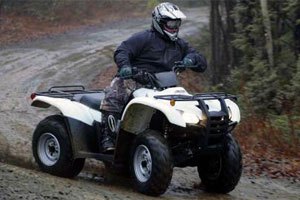 First responders in Jackson County, Alabama have recently received training on ATVs.
The training course was led by a 4-H program called "Fit to Ride" and it taught first responders ATV safety. After training, first responders will now act as instructors.
Some of the people that took the safety and trailing course plan on going out to the public to pass on the knowledge through classes and seminars on ATV safety.
Published February 23rd, 2010 3:32 PM