1 View
U.S. Forest Service Reopens 31 Miles of Mississippi ATV Trails
March 5th, 2014 5:30 PM
Share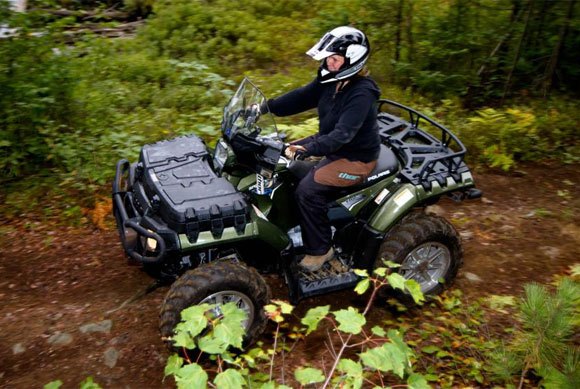 While the threat of ATV trails closing gets a lot of attention, we are very pleased to report that the U.S. Forest Service has reopened 31 miles of ATV trails in Mississippi. The Rattlesnake Bay ATV Trails are located in the DeSoto National Forest.
Area riders can thank the Friends of Rattlesnake Bay, which worked to serve as a strong and unified voice for the trail users.
The group, which includes the American Motorcyclist Association, pushed through the reopening and a fee structure that provides for the continued maintenance and operation of the trails.
Mississippi Tourism, a division of the Mississippi Development Authority, also supported the reopening of the trails.
The Forest Service's Southern Region Recreation Resource Advisory Committee unanimously approved the proposal on Feb. 27, and officials hope to open the trails to the public in May.
"Local riders worked for years to try to get the trails reopened, but met with frustration," says Steve Salisbury, AMA's government affairs manager for off-highway issues. "When an AMA member in Mississippi contacted us about the issue, we were happy to get involved. And we are elated at the results."
The Rattlesnake Bay trail system is in the special use permit area for the Camp Shelby Military Training Site near Hattiesburg, Miss.
"I am as giddy as a school kid. The news gave me chills," says Dale Tallman Jr., the member of Friends of Rattlesnake Bay who contacted the AMA to ask for assistance. "The opportunities for recreation here are limited, so when something new opens up, we take advantage of it. We couldn't have done this without the AMA's help."
The fee structure approved includes a $10-a-day fee for trail use and a $60-a-year annual operator fee.
Trails covered by the fees include Rattlesnake Bay, the Little Tiger ATV Trail System, the Chickasaw ATV Trail System and the Bethel Motorized Trail System (which includes a motorcycle loop and ATV trail).
Published March 5th, 2014 5:30 PM
Top Brands
Popular Articles