1 View
Dealer Expo Spotlight: Tamarack Realtree Lounger
February 16th, 2010 4:20 PM
Share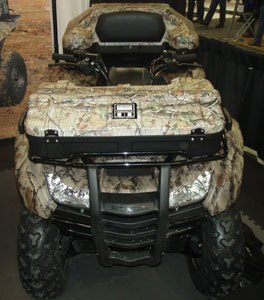 Tamarack ATV Accessories had a few interesting new products on display at the 2010 Dealer Expo, including a brand new lounger and front box in Realtree camo.
According to Tamarack, nobody else will have a Realtree camo pattern for ATV storage and seating systems.
We have limited information on these products because Tamarack hasn't had a chance to post the information on its web site yet and didn't have any printed materials with product info. The Dealer Expo was the first time either product has been shown.
For more information on Tamarack products, visit http://www.tamarackatv.com.
Published February 14th, 2010 12:44 AM