1 View
2014 AIMExpo: Massimo Motor 1200 Series UTV + Video
October 20th, 2014 12:30 PM
Share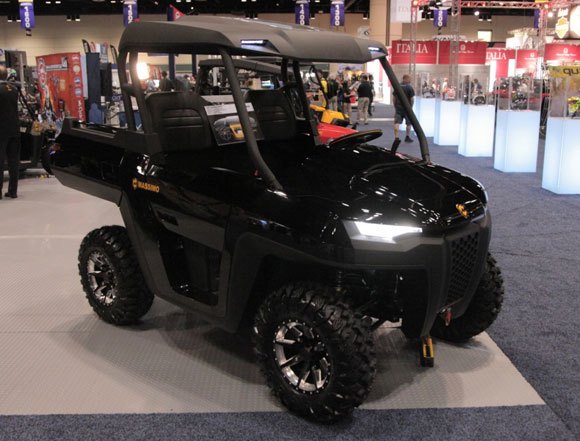 While news of Honda's rumored Pioneer 1100 stole the show at the 2014 AIMExpo, there is another large displacement Side-by-Side in the works.
Massimo Motor unveiled a prototype at the show of its 1200 Series UTV, which will be powered by a 1200, four-cylinder engine. That would be a larger displacement engine than anything offered from one of the major manufacturers and the only four-cylinder mill in the industry. We are told the engine will produce 88 horsepower.
Get the Flash Player to see this player.
Massimo tells us the three-seat 1200 Series is not only an off-road machine, but is also designed for on-road use. Massimo is calling it a Hybrid UTV.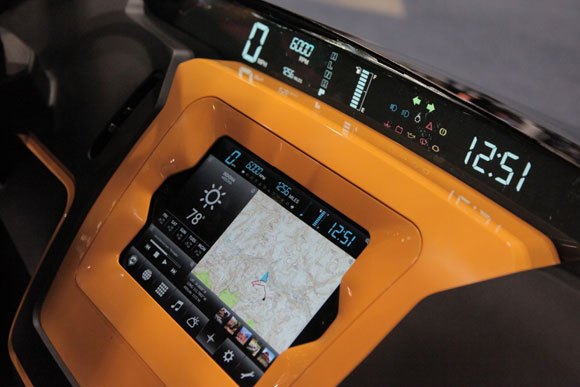 The Massimo Motors 1200 Series prototype offers some unique features we haven't seen anywhere else, including an integrated tablet display, which will be tied to the vehicle to display performance, speed, oil pressure and a variety of other information. Also unique is a digital display, which stretches out across the top of the dash. A sun roof is another distinctive feature, but we typically like a UTV roof to keep the sun off us while we ride.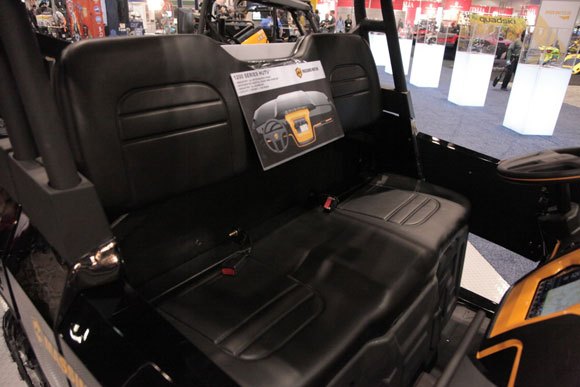 No specs sheet was available at the show, as the prototype was just finished before AIMExpo opened. However, we did learn it will provide about 10 inches of suspension travel and a whopping 15 inches of ground clearance. The wheelbase looks fairly short for UTV with an engine this size, but we'll reserve judgement until we get a test ride.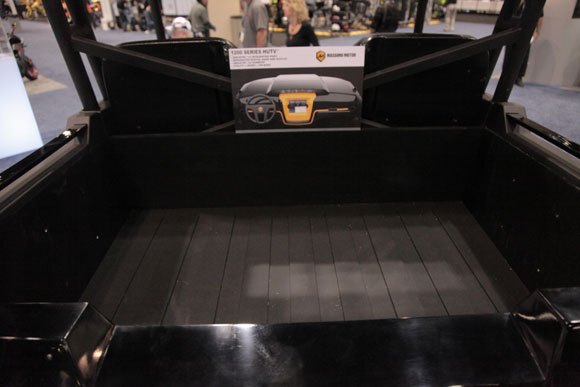 Stay tuned to ATV.com for more information of the Massimo Motors 1200 Series as it becomes available.
Published October 20th, 2014 12:25 PM
Top Brands
Popular Articles