1 View
Derek Guetter Crashes During Backflip [video]
March 1st, 2010 4:43 PM
Share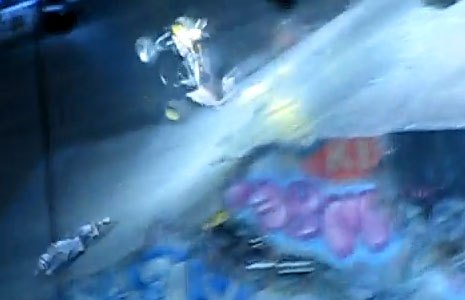 ATV freestyler Derek Guetter makes his living pulling off tricks on his ATV that most of us wouldn't even consider. We showed you his first successful backflip on at ATV in a previous post. Unfortunately, we now have to show you his first unsuccessful backflip.
Guetter was in Indianapolis for the Nuclear Cowboyz tour when things didn't go quite as planned. Guetter was getting the crowd amped up with a variety of tricks before he planned to wow them with his signature backflip. This time, however, Guetter came up short on the landing and crashed. Check out the video after the jump.
Amazingly, Guetter sprang right to his feet and ran up the ramp, clearly excited he wasn't hurt.
Get the Flash Player to see this player.
Published February 19th, 2010 12:05 PM