1.2K Views
Electric UTV Buyer's Guide
April 16th, 2020 11:41 AM
Share
We're committed to finding, researching, and recommending the best products. We earn commissions from purchases you make using links in our articles. Learn more here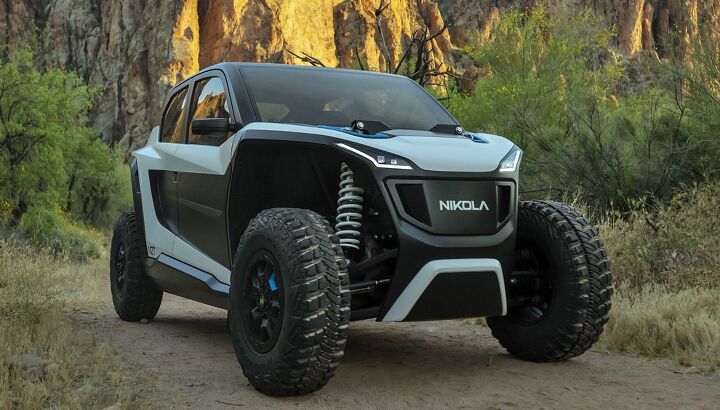 A look electric off-road vehicles and their benefits and drawbacks
A little over nine years ago, we put a story together that looked at how the off-road industry was beginning to seriously look at electric ATVs and UTVs. At the time, Polaris was the only major manufacturer with an electric model – the Ranger EV, though there were a few smaller companies with electric models. However, as of today, those smaller brands have all disappeared (let's all pour one out for Barefoot Motors). But that doesn't mean the age of the electric ATV and UTV is dead. As a refresher, we decided to try and find every current electric UTV available and put them all in one place and we will try to keep this article updated with new models as they are introduced.
Before we look at current electric UTV models, here's a little background on electric vehicles, their benefits and some drawbacks.
Electric UTV Benefits
Perhaps the biggest perk of electric vehicles is that they are almost completely silent. This is especially important for people that use their vehicles for to and from hunting stands. Beyond the sound of the tires rolling on the ground and a faint hum from the electric motor, you will hear almost nothing when you press down on the go pedal. That quiet operation is also a benefit for city workers who need to get around municipal parks where gas motors would cause a disturbance.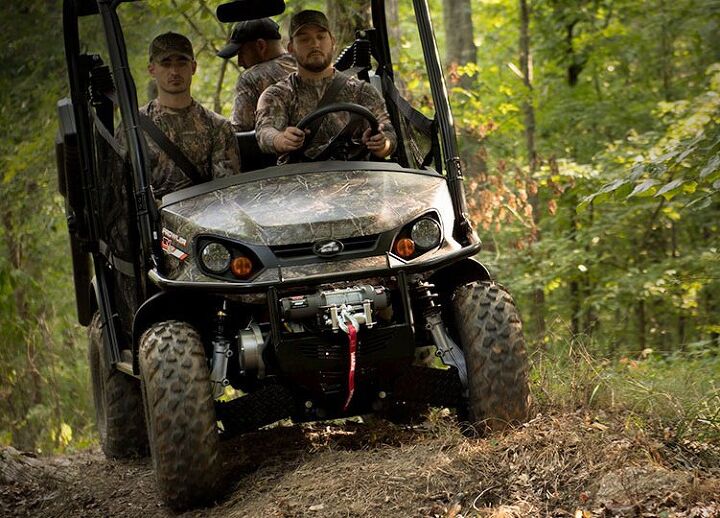 Hunters are a key demographic for electric UTV manufacturers, as getting to and from a stand quietly is a necessity.
Though electric vehicles are not generally known as performance machines (we will look at an exception to this rule below), what power they do possess is available as soon as you hit the accelerator. Unlike gas-powered motors, electric motors allow you to access 100% of their torque immediately.
Of course, electric UTV models also benefit from a lack of emissions. There is no pollution generated while the vehicle is driving. However, you still have to charge the batteries up and the power necessary to do that will most likely not be 100% clean. But it will be a lot less expensive than filling up with gasoline.
Maintenance is another benefit of electric UTV models. Electric motors have fewer moving parts, which means fewer things that can break or wear out. You also don't have to worry about oil changes, spark plugs, fuel filters, etc.
Electric UTV Drawbacks
While the abovementioned benefits of electric vehicles are attractive, there are some significant drawbacks worth considering. Topping this list is cost of entry. Replacing a gas motor with an electric powerplant and an array of batteries adds to the overall cost of the vehicle. A similarly equipped gas-powered UTV can cost hundreds or even thousands of dollars more.
While you may be able to offset the purchase price with money saved at the pump, one thing that is hard to look past is range anxiety. At this point, electric vehicles just can't go as far as gas-powered options – and you can't just pack an extra can of fuel along with you. You also need to keep in mind that the advertised range on the electric UTV you are considering is a best case scenario. If you are a pedal masher, your expected range will drop…a lot.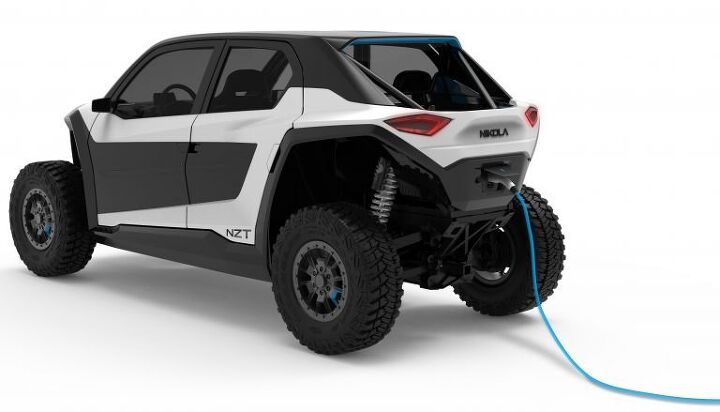 Range anxiety is a very real concern for electric UTV owners.
Another concern with electric UTV models is vehicle weight. Those battery packs add a lot of pounds to the overall weight of the vehicle. For example, the dry weight of the Polaris EV is listed at 1,350 pounds – 277 pounds more than the Ranger 570, which shares the same dimensions.
Current Electric UTV Models
Polaris Ranger EV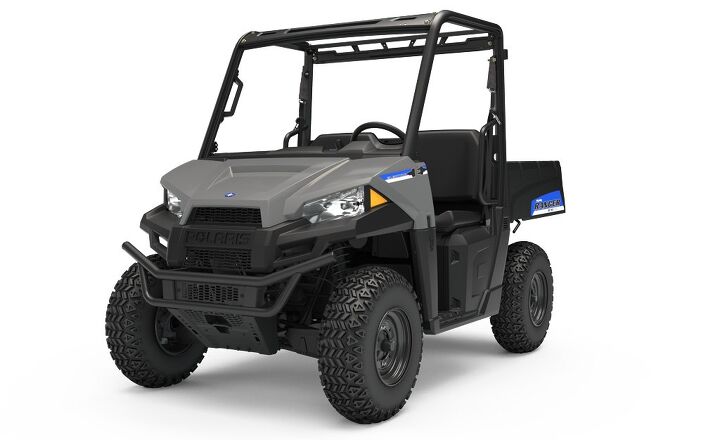 The Polaris Ranger EV is the machine that inspired our first electric vehicle article more than nine years ago and it is the only one still standing today. Largely the same vehicle since its inception, the Ranger EV is powered by a single 48-volt AC-induction motor that produces a claimed 30 horsepower. It boasts a 1,000-pound payload capacity, 1,500-pound towing capacity, 500-pound cargo bed capacity, 10 inches of ground clearance, MacPherson Strut front suspension with 9.0 inches of travel, and Dual A-arm independent rear suspension with 9.0 inches of travel. This electric UTV carries an MSRP of $11,899. Learn more here.
Arctic Cat Prowler EV & EV iS
The only other major UTV manufacturer to offer an electric-powered option is Arctic Cat, which produces the four-passenger Arctic Cat Prowler EV and Prowler EV iS. Both of these electric UTV models are powered by a 92-volt AC-induction motor that produces 38 horsepower. Features include an 840-pound payload capacity, 1,000-pound towing capacity, 400-pound cargo deck capacity, full-time four-wheel drive, and 16.5 inches of ground clearance (16.0 in the EV iS. Both models share a MacPherson Strut front suspension, while the Prowler EV offers a solid leaf spring rear suspension and the Prowler EV iS uses MacPherson Struts in the rear. The base Arctic Cat Prowler EV has an MSRP of $10,499, while the Prowler EV iS retails for $13,499. Learn more here.
Nikola NZT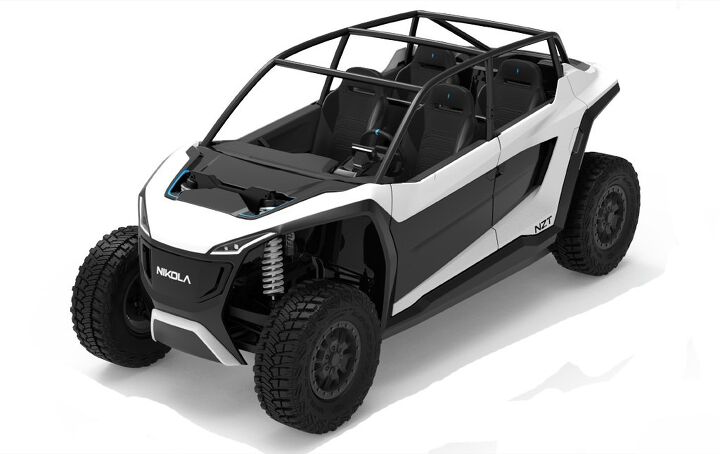 For those of you who have been waiting for a high performance electric Sport UTV, the Nikola NZT is the first and only one we've seen…so far. But you will have to wait a little longer, as they are not quite ready for production. When we say high performance, we mean performance not yet seen in the Sport UTV segment. The Nikola NZT uses four independent motors – one at wheel – that combine to provide a ridiculous 590 horsepower and 775 lb-ft of torque. This will reportedly take you from 0 to 60 mph in just 4.0 seconds (all numbers claimed by Nikola). Containing all the power is a 125kWh lithium ion battery pack. As for suspension, FOX Podium internal bypass shocks are found at all four corners, offering up 18" inches of travel front and rear. The Nikola NZT also offers an astounding 3,000 pounds of towing capacity, along with a 13-inch infotainment screen and 7-inch instrument cluster. A slightly less daunting powerplant is also available, which has a 198 kW drivetrain and 266 horsepower. Nikola says pricing will start at $80,000 (gulp!) and production will begin in 2021. Learn more here.
Hisun Sector E1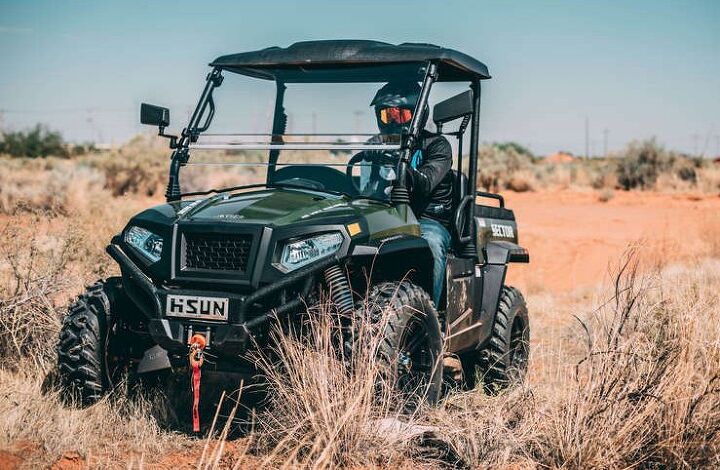 Hisun Motors is a Texas-based company that relies on overseas manufacturing. It offers up a single electric UTV – the Hisun Sector E1. This machine is powered by a 48-volt AC-induction motor that produces a claimed 27 horsepower and 220 lb-ft of torque. Storing the power is what Hisun calls a maintenance-free Discover Dry Cell battery. Features include dual A-arm front and rear suspension, 1,500-pound towing capacity and 500-pound cargo bed capacity. Prices start at $10,999. Learn more here.
Club Car Carryall 550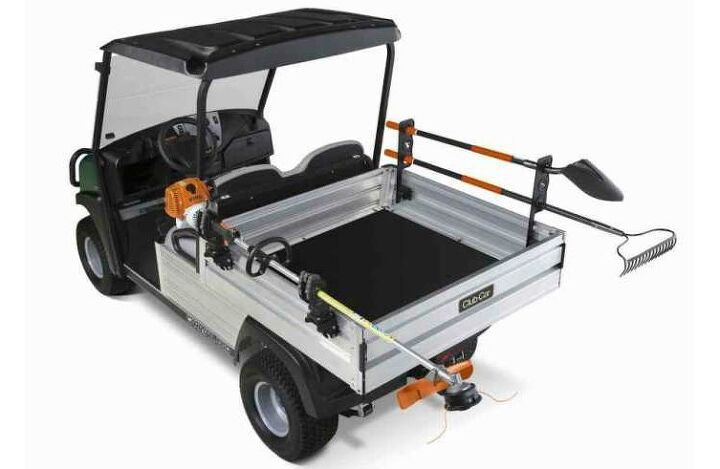 Club Car is best known as a producer of golf carts, but it also offers a host of utility vehicles. The Club Car Carryall 550 is available with either a gas-powered engine or an electric motor. Powering the electric version is a 48-volt DC motor that produces 20 peak horsepower. Power is stored in eight six-volt flooded lead acid batteries. This is a fairly light duty machine, so it is not designed for the most rugged off-road terrain. It offers up 6.4 inches of ground clearance and features independent leaf sprint front suspension with dual hydraulic shocks. Prices start at $10,561. Learn more here. Lucas Cooney
I have been working exclusively in digital media since 1997. I started out with TSN.ca, spending nearly nine years creating and editing content on Canada's leading sports website. I left to join VerticalScope, Inc., one of the world's largest online publishers, to start a number of powersports publications. While at VerticalScope, I've helped create and oversee content for a wide variety of different publications, including ATV.com, Off-Road.com, ArcheryTalk.com, Tractor.com, RVGuide.com, and many more.
More by Lucas Cooney
Published April 25th, 2019 11:09 AM
Top Brands
Popular Articles