1 View
Enter the KLIM and 3M Octane Sweepstakes
February 18th, 2015 12:14 PM
Share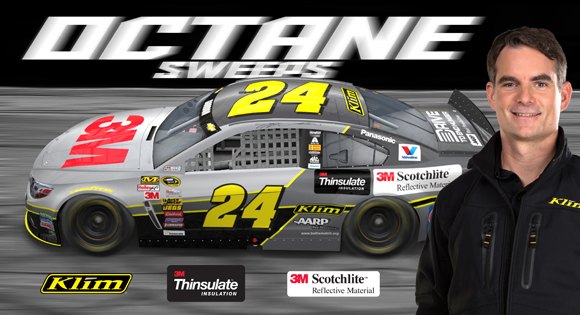 If you are like racing and are free on April 19th, you'll want to enter the Octane Sweepstakes, brought to you by KLIM Technical Riding Gear, 3M Thinsulate and 3M Scotchlite Reflective Material. The winner will attend the NASCAR Sprint Cup Race in Bristol, Tenn.
Contest entries are being accepted until March 15 at 11:59PM EST. Click here to enter.
Grand Prize
• The winner and a companion of their choice will attend the NASCAR race at Bristol, Tenn. on Sunday, April 19th and have the opportunity to rub shoulders with Jeff Gordon.
• All flights, food and accommodations, transportation taken care of by KLIM
• Private party suite to watch the race
•A Hot Pass that allows you to watch the crews work during the race, provide garage access and attend the driver's meeting.
• A gift bag with die cast car, backpack, hat and more
Second Place Prize
• $1,000 Gift Certificate for KLIM Gear at KLIM.com
Third Place Prize
• $500 Gift Certificate for KLIM Gear at KLIM.com
Published February 18th, 2015 12:14 PM