1 View
QuadBoss Unveils New D.O.T. Tires
January 10th, 2017 11:32 PM
Share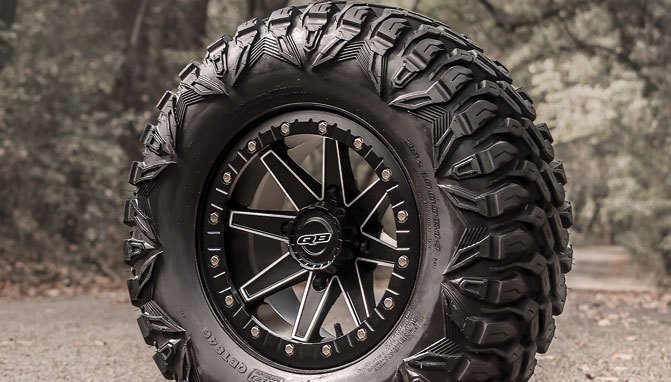 Designed for intermediate to hard terrain
Perfect for asphalt and dirt, the new D.O.T. Tires from QuadBoss are now available. QuadBoss is a leading manufacturer of high quality ATV and UTV parts and accessories.
"If you are looking for optimal performance on intermediate to hard terrain and need tires that meet or exceed D.OT specifications, these are the ones you want," says Jason Baldwin, Brand Manager for QuadBoss.
The new QBT846 D.O.T. tires have an 8-ply radial casing that give you a smooth consistent ride. They feature a built-in rim guard and a ¾ in. tread depth.
D.O.T. Tires (P/Ns 609326 to 609331) from QuadBoss retail from $144.95 to $189.95 and can be ordered through your local Tucker Rocky | Biker's Choice dealer.
Published January 10th, 2017 11:32 PM