1 View
Quiz: Can You Guess Which Sport UTV These Wheels Belong To?
May 11th, 2017 11:55 AM
Share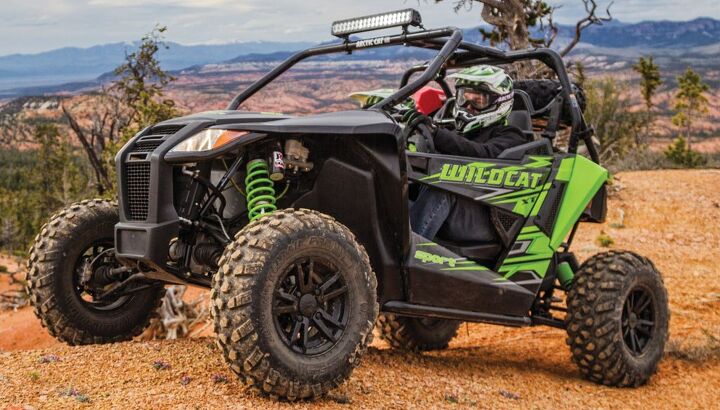 Test your UTV knowledge
We think the ATV.com readers are an educated bunch, so we figured we'd put that theory to the test with a little quiz. The quiz this week is about Sport UTV wheels. We've cropped four different UTV wheels and tried to get rid of any logos or any vehicle parts that may give away the answer.
Your mission, should you chose to accept it, is to try and match the four wheels with the Sport UTV it comes from.
Good luck.
Published May 2nd, 2017 5:24 PM