1 View
Why Won't My Accessories Fit My UTV Roll Cage?
January 2nd, 2018 11:16 AM
Share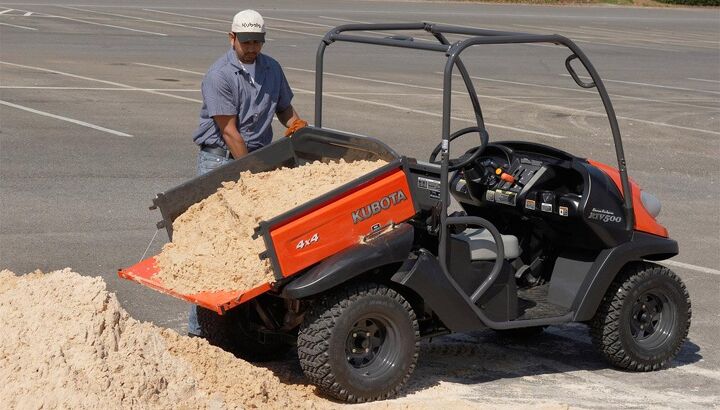 Why won't my accessories fit my UTV roll cage? This is what a Kubota RTV 500 owner needs to know and he turned to the ATV AnswerMan for help.
Here is exactly what reader Michael asked the AnswerMan, followed by his response:
I have a Kubota RTV 500. I have purchased 1.75 universal accessories that fit the roll cage. I purchased bad dog breakaway mirrors 1.75 & they are a little too big for the roll cage. I can wrap the roll cage with electric tape but I was hoping you have a better solution; possibly some rubber peace from a hardware store.
Most of the Kubota RTV500 cages are actually 1.5 inch in diameter so that would explain the gap that is found when mounting the 1.75-inch mirrors. Regardless of this you can still use these mirrors. Some aftermarket mirrors will come with rubber spacers that fit around the roll structure or simply adhere to the inside of the mirror clamps to correctly fill the gap. Some universal mirrors might fit up to a certain size, for example 1.50, 1.75 and 2.0, but use these rubber fillers to adjust fitment. I would look in the packaging for these rubber spacers. If you have not found the parts in your packaging then I would contact the manufacturer of the mirrors for spares or replacements. Bad Dawg does carry replacement rubber spacers for these mirrors and would most likely be happy to help you.
Let's say you just want it now and do not wish to wait for replacements to be shipped, then by all means head to the hardware store and begin a goose chase for something to fill the void. Rubber mat material that is 1/8th-inch thick can be used when cut into proper sizing. Sometimes you can simply buy the rubber mat by the foot and it shouldn't cost much as one foot of the material should be all you would need. Finding this could be a challenge, but not impossible. The farming retail company, Tractor Supply, sells this type of mat and it's around $6 a foot. It would be perfect for your situation.
Always remember when buying roll cage attachment accessories that it is always advisable to research your machine first. Know the proper size of the cage tubing. Is the cage round tube or extruded tubing? Some newer machines have an extruded cage system, meaning it is not round but extruded in an odd semi round state, that makes attaching regular round tube accessories near impossible. Manufacturers using this extruded roll structure tubing will most likely have their own accessory items such as mirrors, windshields etc.
Published January 2nd, 2018 11:16 AM
Top Brands
Popular Articles