1 View
Caught Between The Bank and a Hard Place + Video
November 2nd, 2017 4:46 PM
Share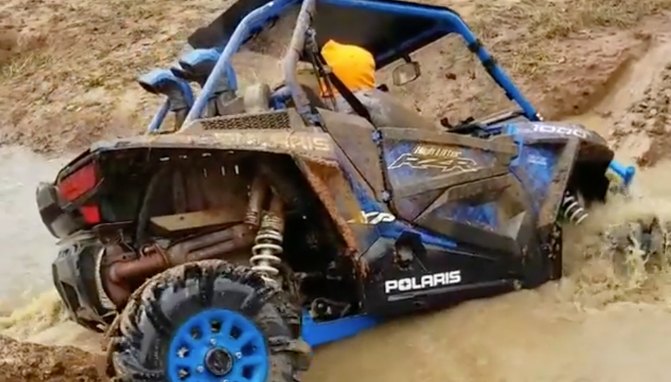 Props to him for sticking with it!
This guy seems to have gotten himself in quite a pickle. That ditch is much deeper (and the bank much steeper) than it looks from above. Judging by their attire it appears to be fairly cold which creates even more of a sense of urgency to get out of the water.
ATV.com recommends that UTV riders always wear a proper helmet when behind the wheel.
A post shared by Damien Reese (@damienreese78) on Oct 29, 2017 at 10:59am PDT
A post shared by Damien Reese (@damienreese78) on Oct 29, 2017 at 2:57pm PDT
Published November 3rd, 2017 2:45 PM