1 View
Top 5 ATV Anti-theft Tips
January 22nd, 2016 2:41 PM
Share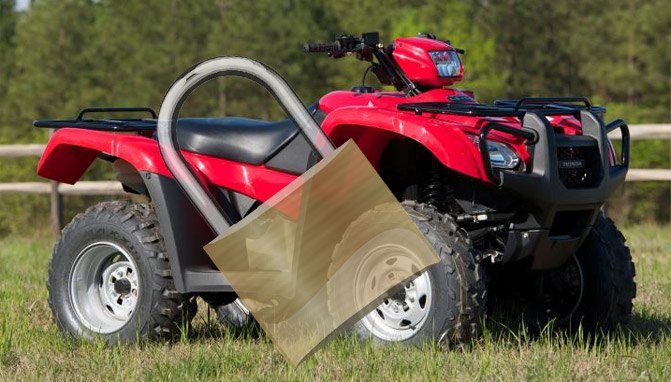 Here's how to keep hold of your beloved machine
An ATV or UTV requires a big investment in both time and money. It helps you unwind after a rough week at work and allows you to have a great time outdoors. Unfortunately, these machines are often the target of thieves.
To help you protect your pride and joy, we've got five basic tips to minimize the risk of theft of your ATV or UTV.
1 – Keep your ATV in a locked garage on your property. If you must park outside, make sure the area is well-lit. Thieves look for easy targets and lighting can be a deterrent.
2 – Separate the key from the ATV. This simple step prevents ride-away theft.
3 – Consider aftermarket options such as a disc lock, which prevents wheels from moving without a key, or an alarm system.
4 – Invest in a chain, particularly one that can stand up to bolt cutters. Chain your ATV to a U-bolt or another secure object.
5 – Keep the serial number and photos of your vehicle on file. These items help police identify stolen property and assist you should you need to make an insurance claim.
Source: Nationwide Insurance
Published November 20th, 2007 5:26 PM