1 View
ATV Trails: New Hampshire's Jericho Mountain State Park
November 3rd, 2016 10:31 AM
Share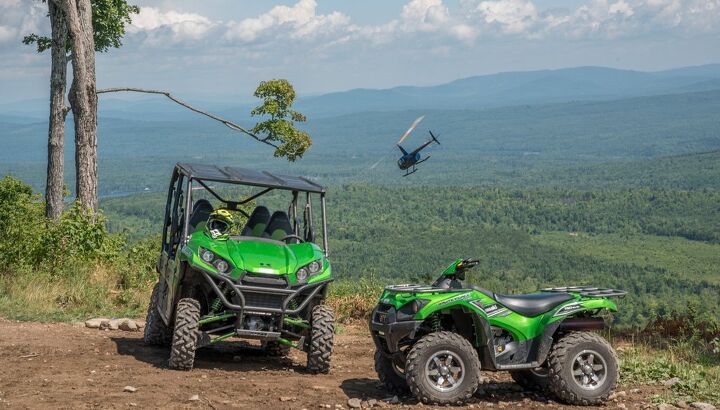 Northeastern community embraces ATV and UTV riding
There's something special about a town that opens its doors to strangers and welcomes them with open arms. That can be a rare occasion these days and something that is incredibly humbling when you come across it. Some places have residents that grumble or leave when a busy event comes to town, but not the folks in Berlin, NH. These locals fire up their ATVs and Side-by-Sides to show visitors exactly what their city is about.
With a population of just over 10,000 people, the spirited community has hosted the Jericho ATV Festival for seven years now, in addition to several other ATV events. What used to be a quiet town, shadowed by the retired paper mill, is no more. During an ATV festival, this area is transformed by the sounds of ATVs cruising through the streets, along with music, laughter and camaraderie.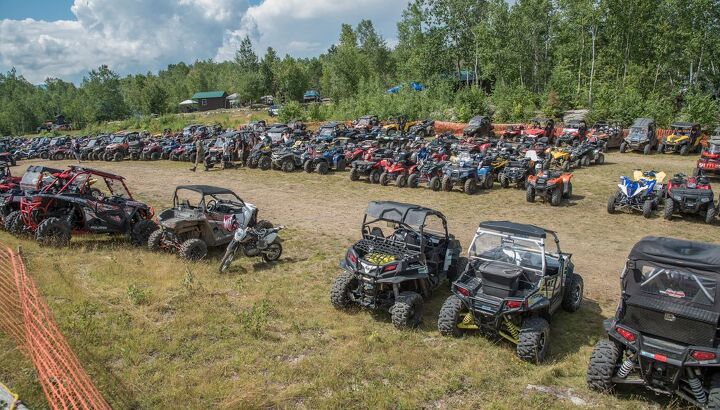 ATV and UTV riders come out in droves for the Jericho ATV Festival each summer.
My first time travelling to New Hampshire was for the Jericho ATV Festival, held the first weekend in August each year. Attracting over 6,000 attendees for the three-day event, Berlin, NH, gives outsiders a taste of their down home, honest to goodness hospitality.
Bordering the Androscoggin River and Jericho Mountain State Park, the town of Berlin is a prime location to host off-road events. Jericho Mountain State Park features over 80 miles of trails, plus 1,000 miles of interconnected OHRV trails in the Ride the Wilds network, offering ATV enthusiasts a very fun and large playground to enjoy. In the winter, the area boasts some amazing snowmobile trails as well which allows for year-round riding and adventures.
At the Jericho ATV Jamboree this year, I was invited by some friends to join them for a weekend of riding. With a bag full of gear, and no idea what to expect, I excitedly met them for what I can now say was one of the best weekends I've had in a long time. When travelling to an event in a small town, I know that I need to have open expectations because anything can happen. As I sang along with the band that weekend, and danced my heart out until the wee hours of the morning at the Funky Red Barn in Bethel, Maine, I knew that I had been right to keep an open mind.
We cruised the trails of the Jericho Mountain State Park in a Kawasaki Teryx LE.
Singing and dancing aside, the riding was the primary reason I had journeyed to the area from my neck of the woods in Ontario, Canada. Driving the Kawasaki Teryx LE, I was able to navigate trails easily alongside my friend Casey, on a Kawasaki Brute Force 750. The trail system was extremely well maintained, with clear signage, and views of epic proportion. Trails also offered varied difficulty ratings, to ensure that experienced riders were challenged and beginners weren't intimidated.
The Teryx LE was a great unit for me to explore the trails with. The Fox Podium shocks were soft and forgiving as I navigated over some rocks, logs and other obstacles, and the continuously variable transmission (CVT) with automatic engine braking was put to use and appreciated many times when heading down some of the steeper terrain.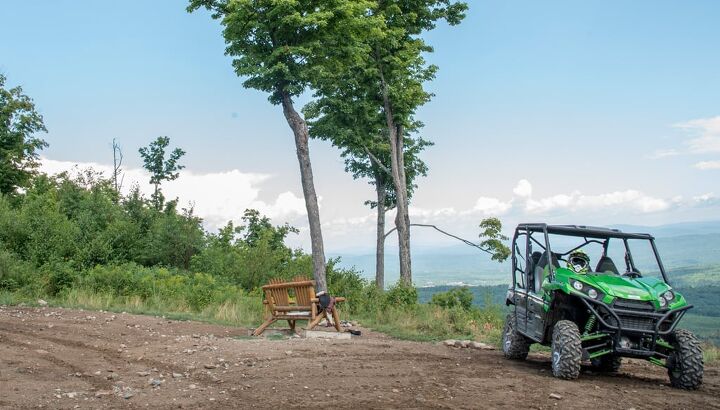 As we climbed our way to the Jericho Warming Hut, the torque and power of the 783cc V-Twin engine handled the ascent like a champ. The location offers a nice break from riding and offers up an amazing view. At 2,400 feet, the view the mountain ranges was breathtaking and something I will forever keep in my memory bank.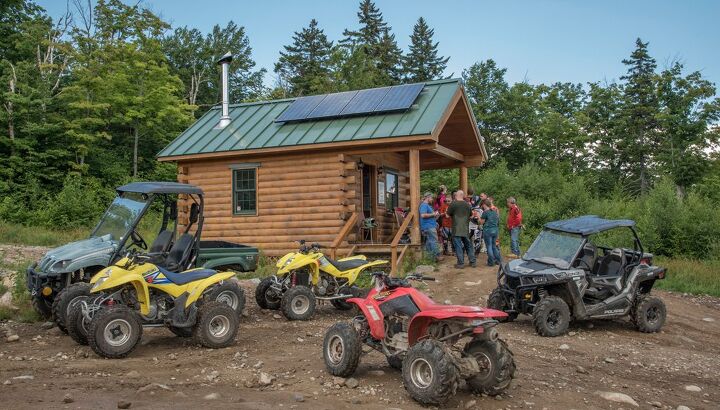 The Jericho Warming Hut gives riders a chance to take a break or escape the weather if the need arises.
The warming hut was the perfect place to chat with other riders, and duck out of a quick rain shower that passed through the area. What I really noticed while riding and chatting with others was the amount of families at this event. Small children rode in side by side units, while teens rode their own quads alongside parents or other family members. The atmosphere was relaxed, and that was evident when talking to fellow riders who were just enjoying the scenery and time with their family and friends.
An ATV event in Berlin, NH is something you need to experience. Yes, the trails are awesome, but the event is so much more than riding. When visiting the area, you have the opportunity to make the trip your own. Customize it – take in the sights, smells, sounds, especially the sounds! And do these five things while you're there, because I said so.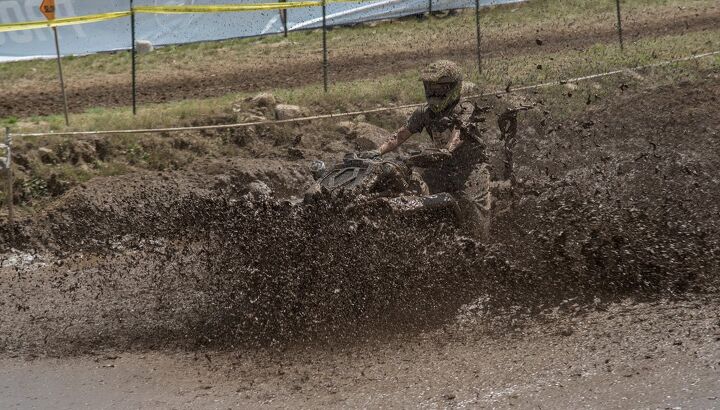 Five Tips for Attending an ATV Event in Berlin, NH
Make friends / talk to the locals – there's something special about Berlin. The City has such passion and excitement, and the locals truly yearn to tell you about their town and what makes it so special. Their love for off-roading runs deep, so make it your mission to just say "hello" to at least one person you don't know. You might be mildly surprised with who you meet and who becomes a lifelong friend.
Enjoy the music – What is an event without some great entertainment?! After a long day of riding, I topped things off at the Jericho ATV Festival by checking out the 2nd Annual Family Music Festival at the Northern Heritage Park on Main Street. The outdoor venue located along the flowing Androscoggin River was the perfect location to listen to some live music. Many of the other ATV events throughout the year also offer live music so visit the Androscoggin Valley Chamber of Commerce website for more information.
Explore a new restaurant – As with any event, there are always lots of different food vendors and options. Try something new, or stop in at the Northland Restaurant & Dairy Bar (as we learned, this place is so much more than a dairy bar!)
Ride all day – Grab a trail map and explore! Check out Panorama Hill Trail or Scenic View Trail ( click here for a map) for some epics views. Don't forgot your camera!
Visit the Jericho Warming Hut – The newly built Jericho Warming Hut is a great place to stop for lunch or a break from riding. Maintained by the White Mountain Snowmobile Club, this location offers an unreal, panoramic mountain view.
Published October 20th, 2016 9:31 AM
Top Brands
Popular Articles