1 View
Honda's TRX90, TRX250X, and FourTrax Recon Return for 2024
August 22nd, 2023 5:01 PM
Share
Returning for the 2024 model year are the Honda FourTrax Recon, TRX250X, and TRX90X. While the ATVs are mechanically unchanged, each is offered in a new color for the coming year. Though the machines are long in the tooth, they soldier on as stalwarts of the four-wheeler industry and staples of the entry-level segment.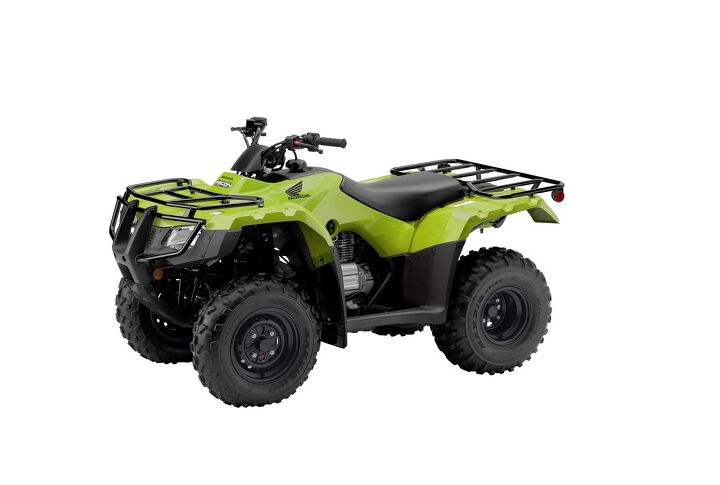 The 2024 FourTrax Recon returns with the venerable 229cc single-cylinder engine which is available with a foot-operated shifter or Electric Shift Program™ transmission (ESP). This unique offering is matched with one of the most reliable and durable machines out there, and the smallest of Honda's multipurpose ATV line. The standard 2024 FourTrax Recon carries a price of $4,799 and the electronically-shifted variant is $5,049. It's available in Avenger Red, Black Forest Green, and Krypton Green, with availability as of September 2023.
Also returning for 2024 is the TRX250X sport quad. One of the few remaining two-wheel-drive fun-focused offerings available, Honda's 229cc-powered ATV is an important machine that we're grateful to still have around. It's a great learning tool for young riders and a fun toy for experienced veterans alike. Shifting comes by way of Honda's stall-eliminating SportClutch, and as always it's a lightweight quad with a focus on enjoying the ride. Nitro Red and Solstice Orange are the two colors available for 2024, and the TRX250X will cost buyers a cool $5,399 when it goes on sale in September.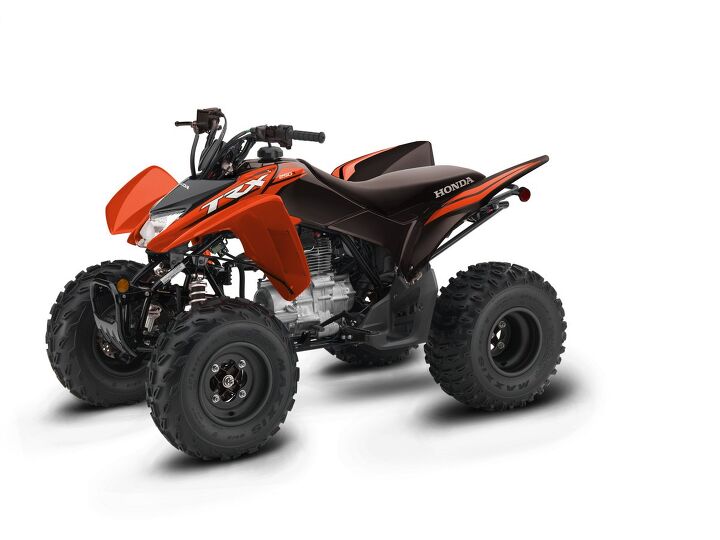 Last but not least, the TRX90 is back for 2024 as well. For many, this ATV represents their first time on four wheels; it's a memory-maker ingrained in the lives of countless four-wheeling enthusiasts. The TRX90 still uses the 86cc engine that's paired to a semi-automatic transmission. The 2024 models go in sale in September, with a $3,499 MSRP for a TRX90 in either Nitro Red or Solstice Orange.
Though the models above are effectively carryovers with no actual changes other than paint, we're glad to see them stick around and equally so to know they'll help make enthusiasts out of young and new riders. More information can be found on Honda's website at powersports.honda.com.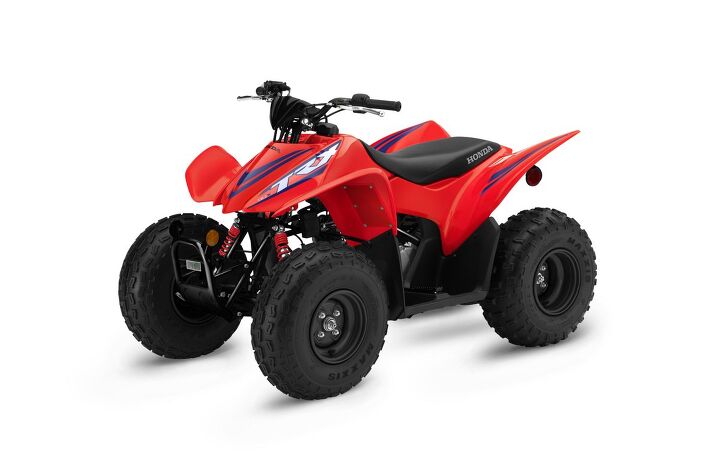 Published August 22nd, 2023 5:01 PM
Top Brands
Popular Articles