1 View
2011 Polaris Ranger RZR XP 900 First Impressions
January 27th, 2011 10:50 PM
Share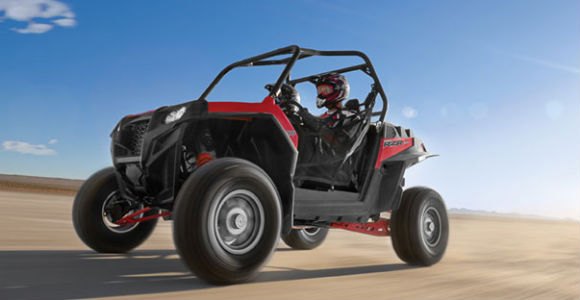 It doesn't happen all that often, but every once in a while a new ATV or side-by-side comes out that we NEED to ride right away. Just thinking about it can keep us up at night. The new RZR XP 900 was just such a machine.
Fortunately for us, we didn't have to wait very long. Earlier this week Polaris invited us to Arizona to take the RZR XP 900 for a spin. We'll have a full review ready early next week, but we couldn't wait to give you some quick impressions.
Impression No. 1: Wow!
The new ProStar 900 engine makes an immediate impression. It just sounds fast. A quick stab of the throttle and you know you're in for something special. The top speed of the RZR XP 900 is north of 70 mph, but its acceleration off the line and out of the corners that is most impressive.
As great as the new engine is, the real story with this unit probably lies in the 3-link trailing arm rear suspension. The trailing arm conects far up in the chassis – about under the seats. This lends itself to a huge amound of suspension travel – a ridiculous 14 inches in the rear. We hammered through the whoops pretty aggressively and the RZR XP 900 tracked rembarkably straight. We also didn't bottom out the Fox Podium X 2.0 shocks all day.
We'll leave you with this for now, but check back soon for a full writeup and a video.
Related Reading
2011 Polaris Ranger RZR XP 900 Unveiled
Published January 27th, 2011 10:50 PM