1 View
Scholarship Available for OHV Management Course
July 29th, 2011 4:55 PM
Share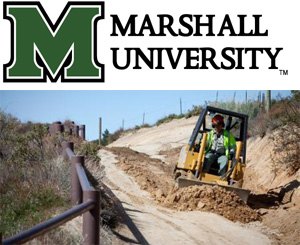 If you want to try to turn your love of ATVs and off-highway vehicles into a career or just learn more about the preservation and construction of trails, you may be in luck.
A scholarship is available for OHV Recreation Management at Marshall University for the fall semester. The fall semester OHV Recreation Management courses are PLS 450/550: Introduction to Off-Highway Vehicle Recreation; and PLS 452/552: Construction of OHV Trail Systems.
This semester's scholarship is being offered by the Nick J Rahall Appalachian Transportation Institute. The scholarship is being administered by the National Off-Highway Vehicle Conservation Council. The applications are due in the NOHVCC office on August 10. NOHVCC will review the applications and choose a winner in the shortest amount of time possible. Fall courses begin August 22.
Information about all four courses, including how to register for the courses is on the NOHVCC website at: www.nohvcc.org/Education/MarshallU.aspx.
Published July 29th, 2011 4:55 PM