1 View
GBC Motorsports Race Report: WORCS Round 5
May 16th, 2013 3:55 PM
Share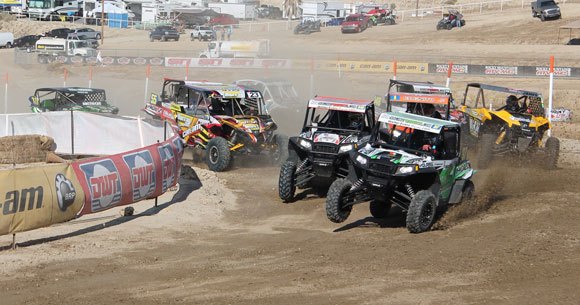 GBC Motorsports racers RJ Anderson and Mitch Guthrie Jr. won their respective classes at WORCS Round 5.
SXS Pro Production
With temperatures breaking into triple digits, WORCS Racing descended on the small town of Taft, Calif. RJ Anderson took the holeshot and the early lead in the hotly contested SXS Pro class, as fellow GBC racers James Hill and Tommy Scranton followed behind in third and fourth. Anderson seems to be back to form as he controlled the entire race and finished with his second straight victory aboard his GBC Dirt Commanders.
Despite running in the top five for most of the race, last-lap mechanical issues dropped both James Hill to 12th place and Scranton to 16th on the day. Tim Wyatt finished ninth and Wesley Barker finished 14th.
The SXS Pro win pushed Anderson up into sixth place in the season standings, and despite the disappointing finish James Hill actually jumped up to the number two spot. Tim Wyatt sits in fourth place, Tommy Scranton in seventh and Wesley Barker in 10th to give GBC Motorsports five of the top ten spots on the leader board.
SXS Production 1000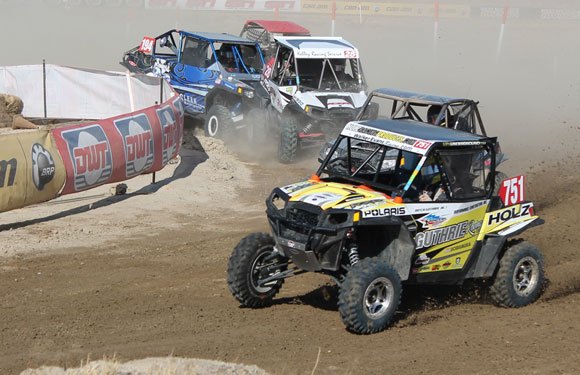 Just three weeks after fracturing his hand on a hard landing at Sand Hollow, Mitch Guthrie Jr. returned to action to dominate the SXS 1000 class. Guthrie nabbed the holeshot on his GBC Dirt Commanders and didn't look back, winning his fourth race of the season and stretching his class lead to 41 points. Mike Gardner put in his best performance of the year, earning a 2nd place podium appearance and jumping to 4th in the standings.
SXS Production 850
Nolan Remlinger pulled the SXS 850 holeshot and ran most of the race in third place, but was disqualified for an off-the-track incident.
Quad Open A
On the ATV side of things, Jose Mendoza and Bryce Kitchen competed in the Open A class at Honolulu Hills. Mendoza finished seventh and Kitchen finished 11th, and both are in the top five in the standings at fourth and fifth, respectively.
Pala Raceway in California is the site for Round 6 of WORCS Racing, set for July 12-14.
Published May 16th, 2013 3:55 PM
Top Brands
Popular Articles