1 View
Polaris Ranger Crew Getting ProStar 900 Engine
July 4th, 2013 3:59 PM
Share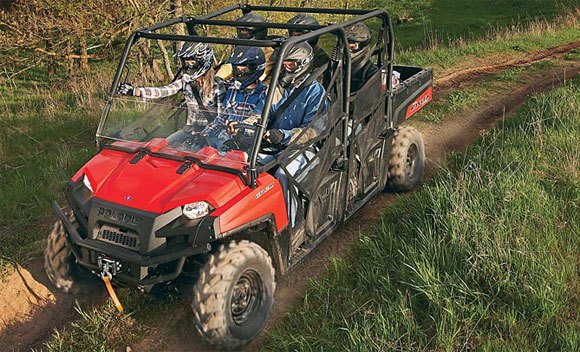 It looks like Polaris will be putting its awesome ProStar 900 engine to more good use – this time in the Ranger Crew 900.
The California Environmental Protection Agency Air Resources Board has approved the Ranger Crew 900 for model year 2014. You can see the approval document here.
Polaris first introduced the ProStar 900 as the powerplant in the RZR XP 900 for the 2011 model year. It then made its way into the RZR XP 4 900 and several limited edition versions. For 2013 Polaris added the mill to the Ranger line with the Ranger XP 900, but tuned quite a bit differently. The Ranger XP 900 produces 62 horsepower, compared to the 88 ponies in the RZR XP 900 family. We'd imagine the Ranger Crew 900 will offer similar performance.
Published July 4th, 2013 3:59 PM