1 View
QuadBoss 2015 Race for Research Announced
October 2nd, 2015 11:19 AM
Share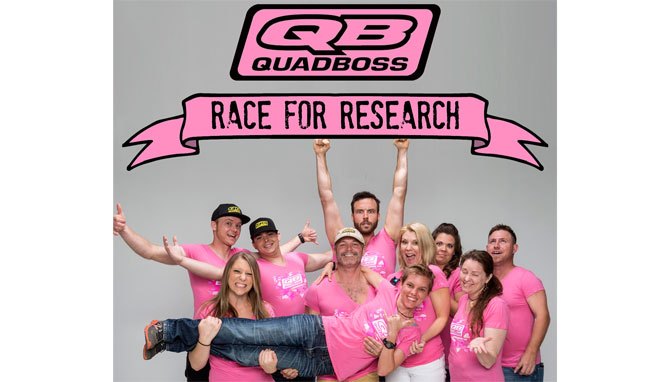 Event raising money for the National Breast Cancer Foundation
ATV and UTV riders are a generous sort who are generally happy to help out a good cause. The folks at QuadBoss wanted to take things a step further for breast cancer awareness month.
Wanting to raise money and have a little fun at the same time, the idea for the QuadBoss Race for Research was born.
The race will be tournament-style, which means QuadBoss will set up racers in a seeded bracket and, two-by-two, they'll face off until one is named the Queen or King of the Race.
"We'll be racing Razor Crazy Carts at our Texas headquarters on Thursday, October 22," says QuadBoss.
Up until the morning of the race, each racer will be collecting donations. Riders' donation amounts will determine their racing seeds, so fans are encouraged to donate toward their favorite to help them top the leaderboard. All donations will go to the National Breast Cancer Foundation. QuadBoss will also match up to $1,000 of total donations received.
To help out, visit crowdrise.com/quadbossraceforresea.
Published October 2nd, 2015 11:19 AM