1 View
ATV AnswerMan – March 2015
June 17th, 2015 11:24 AM
Share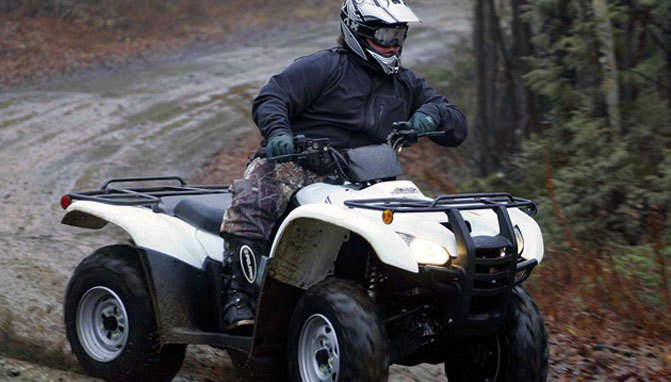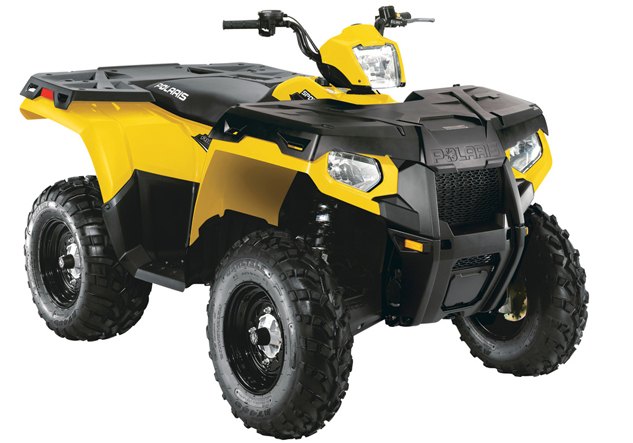 Answers to your ATV and UTV questions
Have an ATV or Side-by-Side tech question for the AnswerMan? Send an e-mail with your name, vehicle year, model and a detailed description of the problem to answers@atv.com, Attn: ATV AnswerMan. Just be sure to watch your spelling and write clearly, because it will be out there for the world to see.
This was a busy month and our AnswerMan tries to solve a host of problems from a very loud Kawasaki Teryx to a vibrating Honda Rancher to a project merging two wrecked Polaris Sportsmans.
Polaris Hungry For Power
Hi I'm Joe from Toronto
I own a 2012 Polaris 800 efi purchased with 30 hours now there is 100 hours owned for 2 years no hard riding or mudding changed all oils once myself very easy and affordable. Last week I noticed after 4500 rpm engine would starve for power and hesitate also make knocking and stall.
Brought it in and they told me the ATV was immaculate checked all pressures ,timing,spark,etc.etc. they tried it again and still problematic .
They told me after 4500 rpm it runs on only one cylinder ,so they had to take off top end of motor only to find cam shaft was completely worn on one side ,causing cylinder to malfunction. Only 100 hours I don't get it …
What would cause such damage $ 900.00 worth by the way all parts and labor inc. Very upsetting especially because I baby the machine. can any explain please…
This seems to be a very unusual problem and I've not heard of this before. The camshaft on the 800 Polaris twin cylinder, in most all new models that I'm aware of, is in the mid to lower portion of the crankcase. Measuring the cam lobes for spec would have been slightly difficult taking everything into consideration with the engine in the frame and if they didn't break the cases then they did not change the cam out. Not saying they couldn't have done it, but I would think the labor would have been higher. The cam itself is $250 before gaskets, push rods or lifters. It's possible that one or more of the valves had bent causing the loss in power. That would be more reasonable, especially at the cost you shared. If the machine had been over revved at any point in its life or drove really hard at extreme RPM, the valves could have worn and or bent during this. It seems there is some unexplained items or maybe you misunderstood the shop's diagnosis. We hope you have better luck with this new set up.
Screaming Teryx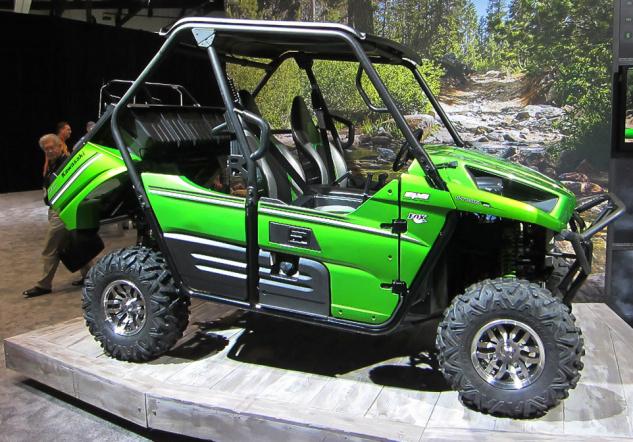 This past June I sold my 2011 Teryx LE to replace it with the redesigned and superior 2014 model. I purchased a used one with about 300 miles. The original owner found that it didn't suit the trails he was riding.
During the summer my local dealer performed the "Factory Directed Modification" which involved replacing a drive belt and pulley. On my next ride the clutch started "screaming" at speeds of about 15mph. The noise became unbearable, so I had to nurse the Teryx home at low speed.
I notified Kawasaki and my dealer of the problem. The dealer inspected it's modification installation and said everything looks OK, but acknowledges non-typical sounds while testing the machine in their shop. So far, no word from Kawasaki. The dealer is not offering any promise that my Teryx will be back to normal by summer.
Several months have gone by, and I am hoping that other owners have experienced the same problem so that Kawasaki will recognize the need to expedite another modification that will restore this great machine to as-new riding condition.
Thanks in advance for whatever information and insight you can share about this problem.
Henry Hess, Queensbury, NY
Although I have not heard of this squealing situation it does not mean others have not had the same or similar problems after the dealer modifications due to a voluntary recall. You say they had changed the "pulley"? Was this the drive or driven part of the CVT system? There are also known cases of the secondary releasing grease onto the belt and sheaves that would create a squeal when the belt slips but you should have noticed a loss of forward pull if that was the case. I know Kawasaki had a recall on many belts for the 2014 Teryx models when the top of the belt would separate causing the belt to fail. There are so many variables that it would take some intense investigation to see where the problem is. Id say it's the dealer's problem and let them sort it out.
Extra Hole In Exhaust?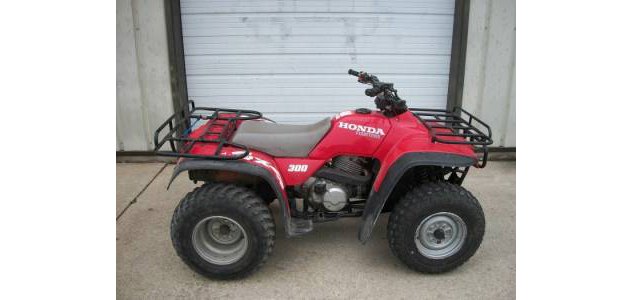 Hi I just picked up a 1990 Honda 300 fw fourtrax and I have a question about the exhaust. The exhaust has a small indent on it and inside the indent a little hole. It looks like it is original and was manufactured that way. The hole is not on the side of the exhaust that would normally come out but the backside right by where your leg is. I read some other posts that people have posted about a similar hole but not sure if this is a stock hole or a dent that rusted out. I don't have a whole lot into the bike yet but trying to determine what needs to be done. Thanks, ken
There seems to be a little information missing in the question. The 1990 Honda 300FM had several mounts for the muffler guard as well as a small plate on the bottom of the silencer near the end of the silencer. This was indeed a factory piece. As far as the mounts for the muffler guard go, there should be raised mounts that have nuts welded to the back of them. This is how that guard mounts. Any other "holes" in the exhaust system that are releasing exhaust out the side, top or bottom near the riders legs are not supposed to be there so a quick tap with a mig welder would take care of that.
Unchain My Quad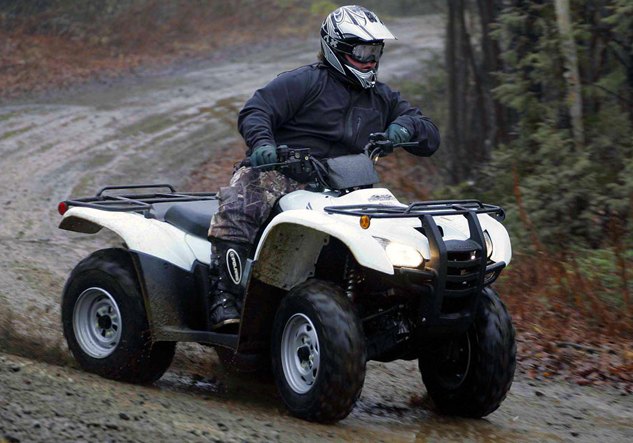 I have a 2011 Honda Rancher FPA model. I am having power steering problems on my unit.
The problem started right after going down a hill and front right tire went into a wash out jammed and the quad dipped on it back. I took it into the Honda shop and they reset the ECU unit which had a code related to the torque sensor.
I then took it out for a ride in the mountains and about 1.5 hours into the ride the PS light comes on and I have no power steering at that point. Then they put another used ECU unit on it and I went for another ride and same result after about 1.5 hours. I ride in the mountains on trails with snow, ice, dirt and rocks. I do notice that with chains on my tires at higher speeds there seems to be quite a vibration like my tires are terribly out of balance. I have 4 other quads with chains on all four tires but have never had a problem with the power steering on them. Two different Honda shops have looked at it and tell me a different result. One says it is the ECU unit and the other tells me to replace the EPS unit. It seems odd it works just fine for about 1.5 hours and then quits working.
Any suggestions
Mervin Orr
First things first, chains on tires are inherently dangerous and should be used with caution at slow speeds only. High speed riding with chains is a dangerous game of chance. Its no surprise to me that you have a vibration with chains on the tires. Balancing the tires with different sets of chains is impossible. Now, getting to the original question about power steering. It is possible that when you whacked the front wheel you could have caused some kind of damaged internally to the PS unit. It is also possible that riding your quad with chains on the tires at high speeds you are really heating the PS unit up from all of the vibration. The constant back and forth or twitching in the steering is causing the PS unit to work many times harder and this will create heat or stress on the PS unit. No matter if it does it on your other machines or not every machine is different and issues can develop with each individual machine. Try riding the Rancher without chains at a moderate pace and see how long it takes to get the PS to drop out. Is it possible the dealer is correct on the changing of the EPS unit? Very possible.
Built For Comfort, Not For Speed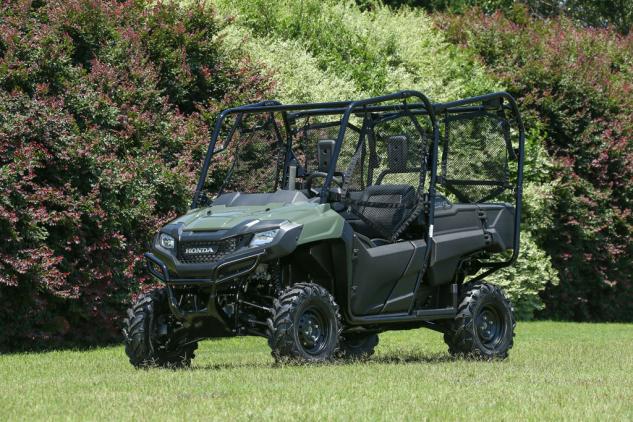 I just bought a 2014 Honda pioneer 700
And the second time out I thought I would see how fast it go ?
when I got up to 44 mph it cut out and slow down to about 40 mph.
is there some kind of governor to keep it from going any faster ??
Have a good day ! JIM
There is a governing device on these machine. Its made to stroll along the trail and enjoy the ride. The Honda Pioneer is not made to race or drive the speed limit on the highway. It is a working and family oriented trail adventure machine. If speed is your thing then you're out of luck. Why is it that everyone buys a rig like the Pioneer and expects it to be a drag car or to have the ability to jump the grand canyon? I just do not understand.
Handling Like A Brute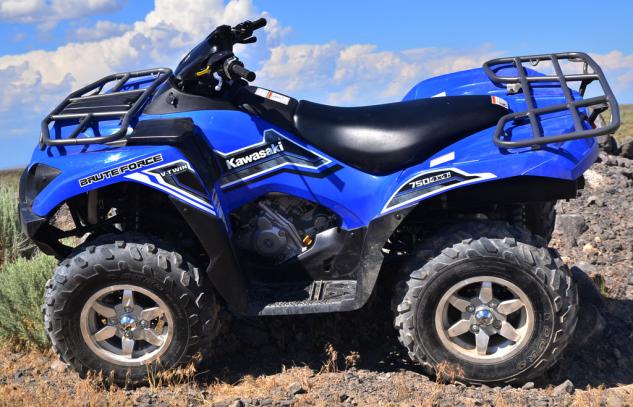 I have a 2015 Bruteforce 750i eps, I have a total of 4.6 hours and 16 miles on it. Even though I have not put any true seat time in, I have noticed that at low speed while trying to turnaround the bike will plow instead of turn. My buddies 2014 grizzly 700 just turns with no plowing whatsoever! Is there anything I can do short of new shocks that will improve the low speed bad handling characteristics of my Bruteforce?
Thanks, Billy
Here are a few things to consider. What are the shocks' preload cam settings and how much air is in the tires? These are all things to check before assuming that it's the machine's error as it could just be a setup issue. Also, "pushing" is maybe a better term if you are searching for answers on the web about suspension. Pushing occurs when there is not enough weight on the front of the ATV. The weight of the ATV, under braking or no throttle, is transferred to the front of the machine giving it the ability to control the turn. If you have a really soft or plush rear spring setting then all of the weight is settling in the rear when you turn, thus taking any possible control/weight from the front wheels. Try stiffening the rear spring up with the preload collar and ride slowly again. Be sure you have good air pressure; try five pounds to start, in both front tires. See how that changes things. This will effect the front springs/shocks and you may need to adjust them to a softer setting, but be careful that you do not get the front too soft. Experiment with this stuff and let us know how it turns out.
Engine Cutting Out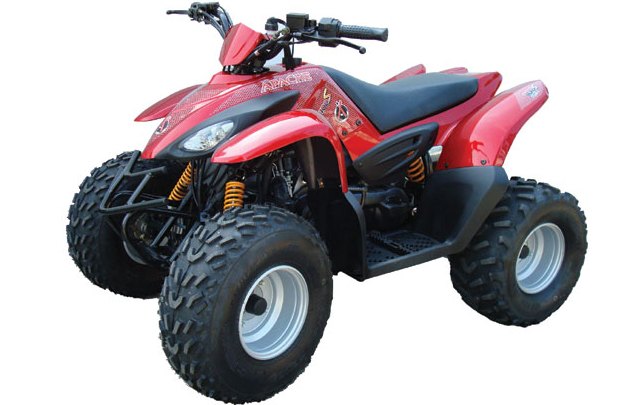 Hi ya my appatchie 100cc quad was running fine then it cut out it starts but cut out streight away some times ticks over bit when rev it it cuts out. Iv got another quad same n runs fine so Iv tryed Cdi unit
carb and coil on the broken quad and still dose same thing what could it be and Iv put the carb and Cdi box and coil off the broken quad on 1 that works and all the parts work on both quad so Iv swoped them back round coz none of te parts are faulty or make it not work propley what could it be ? Could it be piston rings ? ? Plz help much appreciated
thanks Danny
It seems you are excited and motivated in making your machine run and that is promising. I am not sure by your email if it was running fine and quit on your ride or if it began this problem after it had sat for a bit. It takes three key ingredients to make an engine run. The first is air, then fuel, and then a good spark. Compression pulls the air into the cylinder, so I guess this could be a fourth requirement for two-strokes. If any of these get lost along the way you'll not get the quad running. Because this is a two-stroke motor it requires you to mix oil in the fuel. This machine does this for you but you have to remember to keep the oil tank filled. My first inclination is to check the fuel system. Have you been adding the two-stroke oil to be used with the gas? Gas with no oil in a two stroke will kill the engine first by grinding the rings down and making the engine lose compression because the oil in the fuel is the cylinder's lubricant. Also, the reed cage and reeds, which are located just beyond the carburetor and bolted to the cylinder head, can wear out and cause low compression as well. One final indication that the engine needs service is if it kicks or turns over freely with the kick start or start button. I've found a reputable dealer for this machine and the web address is: http://www.apachequads.com/.
Rotten Tomato
I have a tomato 500u. I'm sure you about them. If not then it's sort of a clone to a rhino.
I have a problem with the gears. At first it wouldn't go into low gear.
Only the high gear would work. It would most of the time slip out and you hear grinding sound. And would catch until I moved around the shifter.
Now that I have been plowing the drivway with it. I pushed it real hard and now. It it won't even catch on high gear.
So my question is why are the gears slipping? And how can I fix it to go into high gear and low gear without slipping?
Abdallah
I have heard of your machine. This seems to be a part of the HISUN family which is widely known for rebranding under many names with the same machine. There are many different issues that can cause the transmission to quit working. I'm not sure of your mechanical ability but some simple trouble shooting could get you closer to a fix. Inspecting the belt and CVT components for damage is the first step. Clones of the Rhino could possibly use the same dual clutch system and a centrifugal clutch might be the culprit. If this reveals no problems then I would drain the transmission fluid to see its condition as well as if there are any signs of metal in the fluid. If it has signs of metallic debris or burnt smell in the oil I would take it to a dealer. It is hard to say what might have gone wrong with your vehicle with this type or problem because I cannot see it in person, but hopefully some inspecting will give you a better idea of what direction you need to go.
Hub/Axle Issues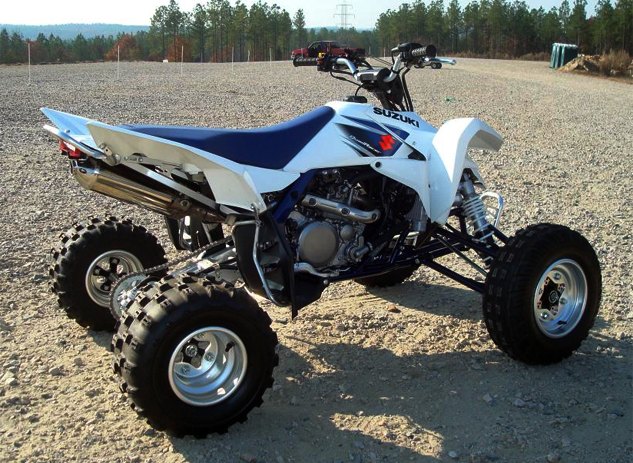 I have a 07 ltr 450. Bought it used. Just had the valves adjusted And it runs great now. But as i took off the rear wheels to put On a new set, i noticed the hub on the sprocket side was loose. I tried tightening up the bolt but it wont budge. Could the hub Be bad? Or is it an axle issue? I didnt even notice it wile Riding. Only when i removed the wheel. by the way, axle and Hubs are stock. Thanks
Tom P
It is very possible that the hub or axle are worn. Swap the hubs from left to right and see if they are tighter. Try swapping sides with the hubs. Just to see if the hub on the seemingly tight side is loose on the opposite side. You should be able to visibly see wear on the axle splines.
Swapping Stators?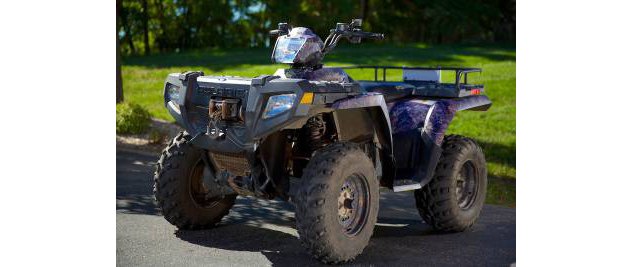 Dear sir ,
I have 2 wrecks that I have merged together. 2006 motor sportsman 450, wiring harness 2003 sportsman 400-450 ? My question to you is ,can you put a 2003 stator into 2006 housing at all? All my electrics are for 2003 model bar wiring coming from stator hope you can help ?
Cheers,
Matt
Sorry for the bad news my friend but this stator will not fit in the 2006 Sportsman. It was changed after 2004.
Fried Fuel Pump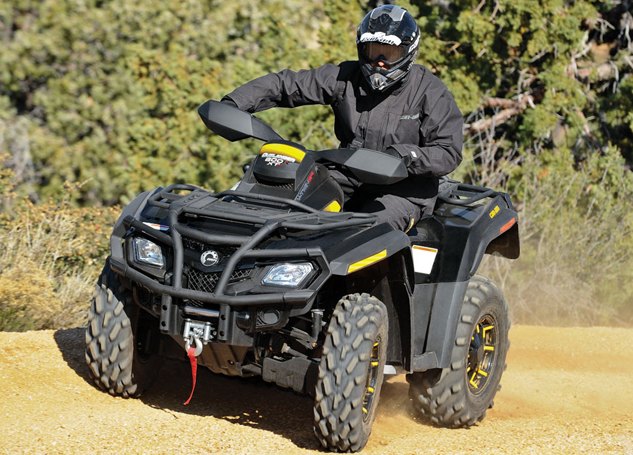 Good day,
My 800 Ca-am Outlander crank but doesn't start – we checked the fuses at the front and the main fuses at the back, next to the battery! There is no sound coming from the fuel pump! All the lights is burning and seems to be fine! The dash display "check engine" with no codes. Is there a separate fuse for the fuel pump, and where?
Many thanks for your help!
Regards
PIETER SMIT
The fuse for the pump is in the fuse panel right in front of the bars under the dash. It is the only fuse. Using a voltmeter I would check to see if there is power going to the pump and this is easily checked right under the seat. If it is getting power but not priming or making a humming type noise when you turn on the key then you have your answer. The pumps commonly fail after extended use, so do not be surprised if it's bad. You can find aftermarket replacements everywhere, but I recommend factory parts. http://parts.can-am.brp.com/
Carb Concerns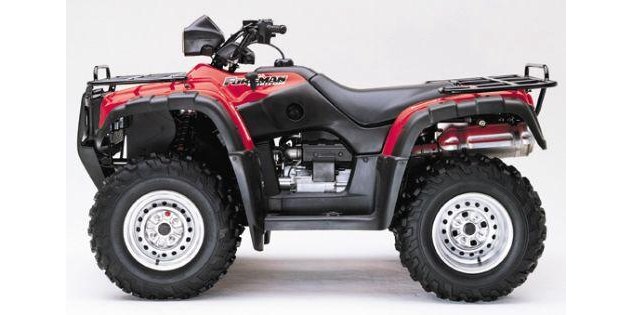 Good afternoon Sir,
I have a 2001 Honda Rubicon 500. I have cleaned the carb thoroughly and installed a rebuild kit. The bike will run fine at mid to open throttle but when you let off the throttle it dies in about 10-15 second. I cannot find any fuel restrictions what so ever. Can you please give me some suggestions.
Sincerely,
Chip Alexander
What was included in the rebuild kit? The primary/starter/enrichening jet, all according to manufacturer description, controls idle and bottom throttle response. Was the primary jet changed? Also, what is the compression of the Honda's engine? The carburetor is a complex beast and sometimes a good visual cleaning isn't clean at all. Very small ports contribute to fueling and these can be clogged by the same varnish that clogs the jetting. For starters I would completely disassemble the carb, being sure that all rubber components are removed, and soak it in a chemical bath for a few hours. This will most likely remove any forgotten varnish and restore the carb's ability to process fuel.
Busted Belt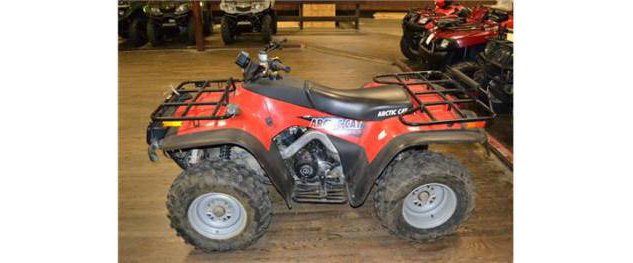 I have a 2000 arctic 500 with an automatic transmission . I was riding and i could hear a whining noise . Finally something made a pop noise and now it wont go into any gear at all . What do you think happened and if you know where i can get a diagram to help me with fixing it i would very much so appreciate it . Thank you for your Time …
Jerome
You have a belt driven ATV, my friend, and the whining you most likely heard was the drive belt wearing out. Once the belt breaks the quad will not go anywhere. I would start by removing the CVT/Belt cover on the right side of the engine and inspect the damage from there. Replacing a belt isn't very difficult, but being sure an ATV this old just needs a belt and not a set of clutches for the belt to ride on is another item all together.
Noisy Predator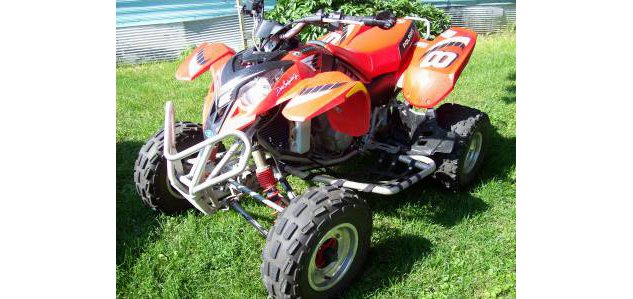 Hey,
My name is Asher Evraets and I own a 2003 polaris predator 500 troy lee design atv. I recently gone through the process of taking off the header pipe and exhaust to repaint it as well as the majority of the rest of the quad. After completing it i put it all back together and it ran great. No different noise or sound issue. However than I decided to put 22x11x10 rear wheels on it compared to 20x11x10 stock and 23x7x10 front wheels on to replace the 21x7x10 that came stock. I have not done any modifications to the swing arms or axles or anything else. But now when I ride it I'm hearing a second noise besides engine. It gets louder as I rev out each gear. I'm thinking it's something with drive chain or transmission but I need to know if this is a serious problem or if its just the noise its going to make because of heavier tires.
Thanks,
Asher
Pulling a little more weight is tougher on an engine, but perhaps this noise was there before you tore into the Predator and you didn't notice. If it is coming from the engine area maybe you should check the valves for proper clearance. Rattle in the valve train will surely get louder with higher rpm under load. If the rear of the machine is making the noise search for bearing issues in the rear end.
Take Advantage Of Your Warranty!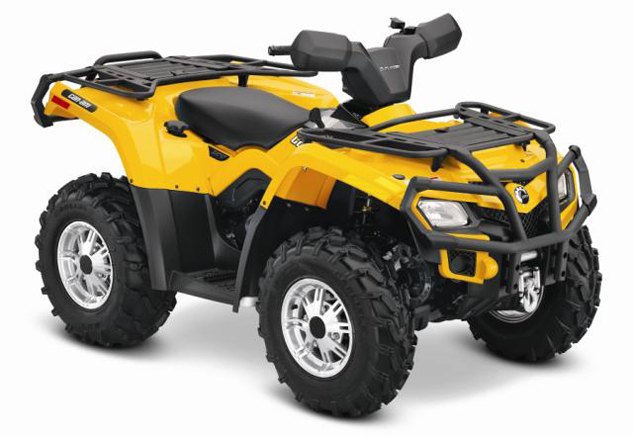 Dear ATV Answerman,
I have a new 2014 Can-Am Outlander 400XT with just 15 miles.
When I press the starter button the first time, the starter just spins. I have to stop and press it a second time for the starter to engage the flywheel. This seems to happen both when the engine is cold and warmed up.
The machine is still under warranty, however the dealer is over 2 hours away and I wanted to get your thoughts on this and wondered if this a common issue with Can-Ams?
Thanks for your help and expertise.
Regards,
PJ
Take it back to your dealer. The starter could be faulty if it is not engaging properly and you owe it to yourself to get them to fix it.
Mud-Soaked Rancher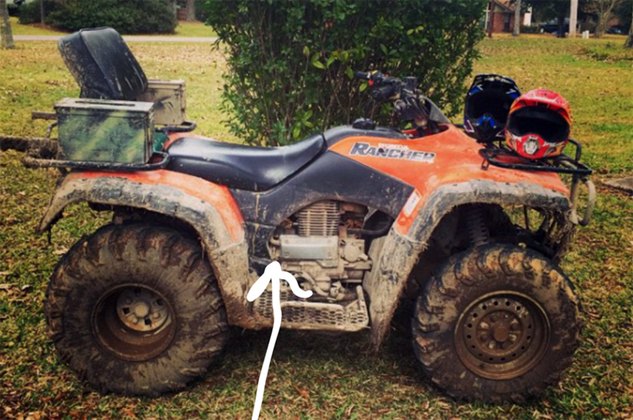 My name is Hunter
I have a 2003 Honda Rancher TRX 350 2×4 drive. I went mudding with some friends today. I had it in 3rd gear and it quit moving the engine was still running and I checked for any obstruction to the rancher but didn't find anything. I started to proceed with normal operation but nothing was happening wheels did nothing when I moved the throttle a little and kept hearing something vibrate almost like a thumping nose it made the tire shake a little. But don't know what is wrong. My buddy hooked me up on his rhino with a winch and as he was pulling me it sounded like it was in gear but was in neutral. Before the Rancher had this squeaking nose when I turn or have in in 2nd gear. And have extra weight on the rancher I will provide a picture of the bike and the location I was at.
I hate to hear your rig is down my friend but it does happen. The Rancher has a semi-complex clutch system that uses two different clutch types to drive the wheels on your ATV. I would say if you change the transmission oil you will smell what your Honda was cooking up inside during your ride and a clutch overhaul could possibly be in order.
Published March 5th, 2015 1:46 PM