1 View
Video – Carving the Glamis Dunes
July 9th, 2015 5:22 PM
Share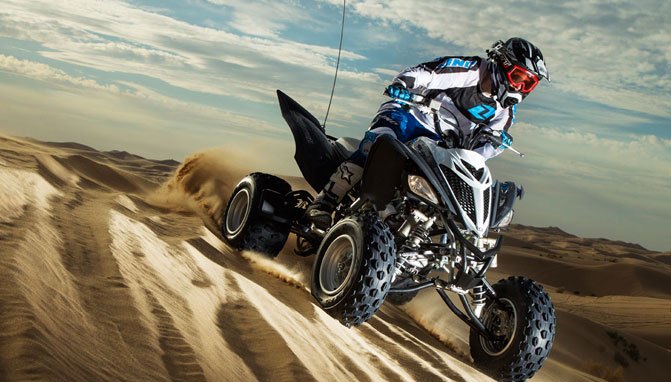 The Glamis experience through the eyes of a video camera
Earlier this year, we were lucky enough to be invited by Yamaha to its annual media event at the Imperial Sand Dunes, where we spent two days riding Sport ATVs in the sand and generally having the time of our lives. It is, without a doubt, one of the highlights of our year.
Corry Weller already shared her thoughts on the 2015 Yamaha Raptor 700R SE and YFZ450R SE in a review you can read here, but we wanted to do more than that this year. To help give you a taste of our Glamis experience, we sent our video producer, Chris Blanchette, to southern California to document it.
While Chris will be dealing with the Glamis sand gumming up his camera for the foreseeable future, we think the resulting video is worth it.
Get the Flash Player to see this player.
Published March 24th, 2015 1:01 PM