1 View
2018 Suzuki KingQuad 750 Accessories
June 11th, 2018 11:07 AM
Share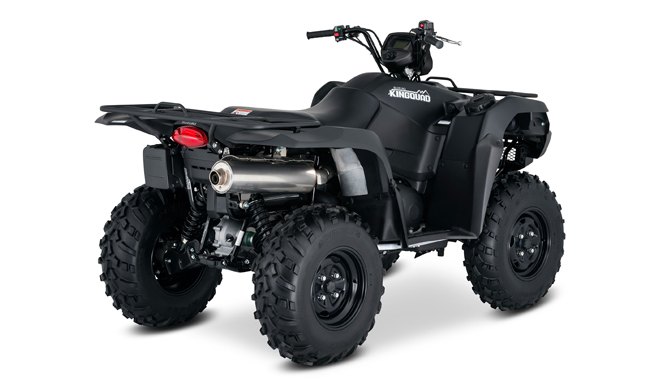 Whether for work or for play, there are a host of Suzuki KingQuad 750 accessories available, designed to enhance all aspects of the rider's experience.
As the top of the food chain so to speak, the KingQuad 750 is Suzuki's "big boy" utility ATV. It packs a punch when it comes to getting a job done and it's capable of big thrills out on the trail. If you're on the hunt for Suzuki KingQuad 750 accessories, here are three that we recommend taking a closer look at.
Big Gun Slip on Exhaust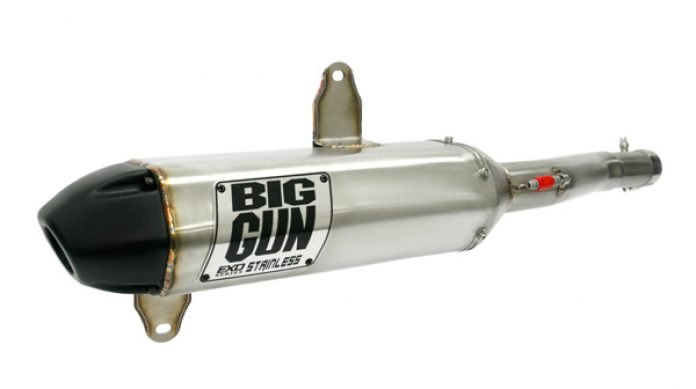 Who says utility quads don't need to sound good? This slip on exhaust system from Big Gun is constructed of 304 stainless steel, includes a removable screen type spark arrestor and provides a deeper tone that is sure to do away with that "stock" canister sound. If you're looking for Suzuki KingQuad 750 accessories that will quickly and easily increase the power and torque of your machine, look no further. The Big Gun slip on exhaust will run you $409.99. Part#: 14-5602 Learn more here.
Utility Box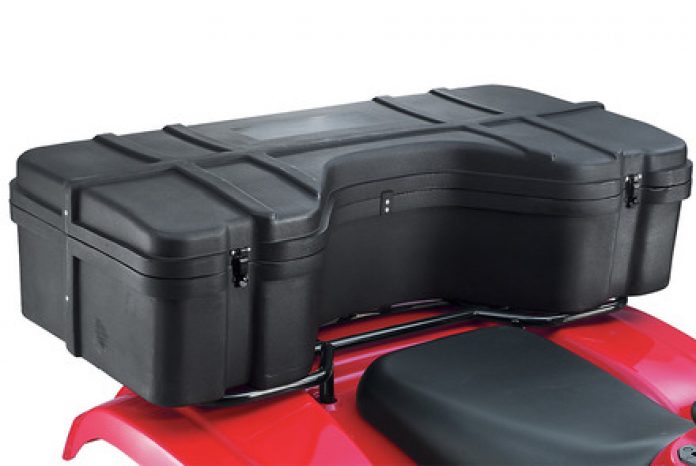 Storage space is something we've come to expect on UTVs, but with ATVs there's really not much in terms of storage for protecting your belongings from the elements. That's why this hardened utility box is an excellent choice if you're looking for Suzuki KingQuad 750 accessories to improve the storage capacity. It's constructed of tough, high density polyethylene material that resists scratching and a custom rubber seal ensures a tight fit to keep the elements out. Installation is a cinch thanks to simple U-bolts that fasten the box to the rear rack. $229.95 is a small price to pay in our opinion for adding some serious storage to your Suzuki KingQuad 750. Part#: 99950-70299 Learn more here.
KingQuad Cover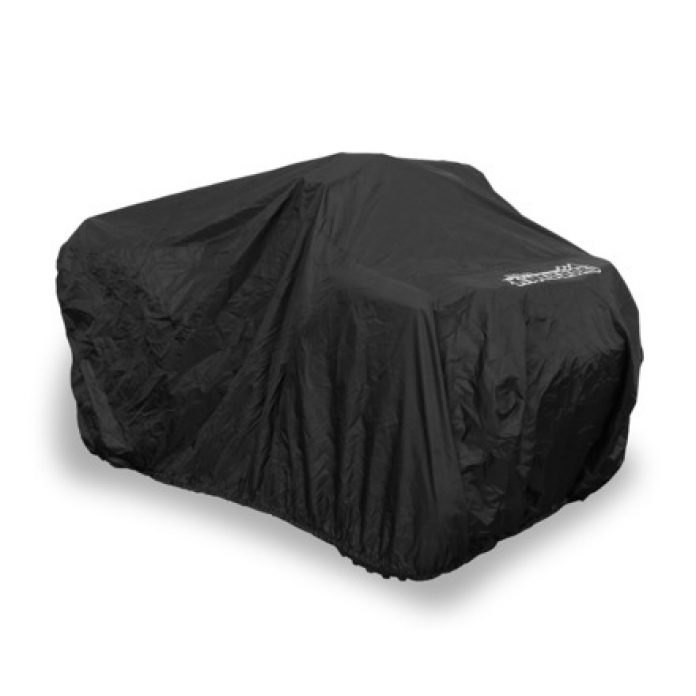 If you're one of those "seasonal" riders who puts your ATV away for the winter, then we recommend this heavy duty polyester cover to keep the dust off your machine so it's ready to go when the snow melts. This protective cover is made of ClimaShield fabric to prevent fading and is available from the Suzuki parts & accessories catalog for $99.95. Part#: 990A0-45107 Learn more here.
Published June 11th, 2018 11:07 AM
Top Brands
Popular Articles