1 View
Yamaha Unveils 2015 Viking
July 31st, 2015 12:03 PM
Share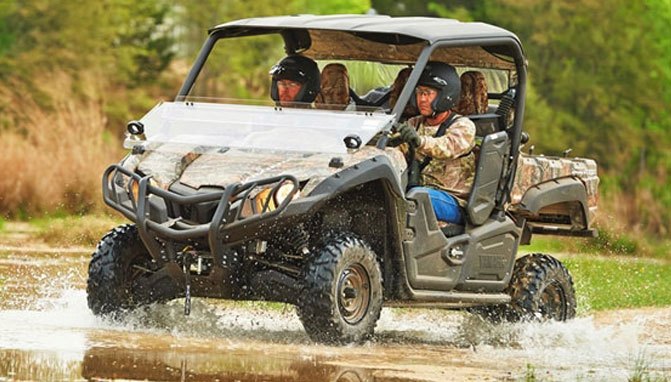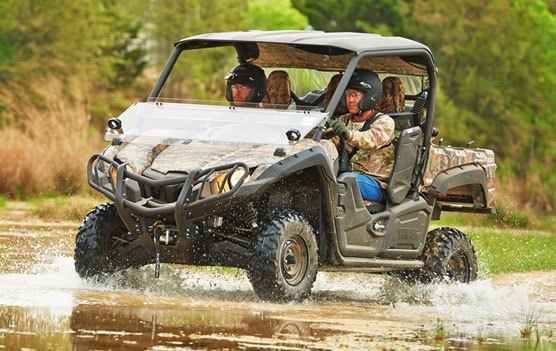 New Special Edition Matte Silver Viking added to lineup
Yamaha's Newnan, Ga. assembly plant is already rolling out 2015 Yamaha Viking Side-by-Sides in time for fall hunting and harvest.
As the Viking is just a year old, Yamaha didn't make any changes to the platform for 2015. However, a new Special Edition model in Matte Silver has been added to the Viking family.
Discuss this at our Yamaha Viking Forum.
"The 2015 Vikings are in production and rolling out to dealers across the country this fall," says Steve Nessl, Yamaha's ATV/SxS group marketing manager. "From the summer farm shows to farmers and hunters who are starting to harvest crops and game in the field, we continue to get great feedback from current and future Yamaha Viking owners."
The Viking's cab configuration allows for pass-through bucket seating for three full-sized adults. Automotive-style controls engage the 686cc engine, and Yamaha's three-way On-Command system, featuring 2WD, 4WD and 4WD with differential lock, is driver-controlled with an automotive-type rotary dial selector. Yamaha's Ultramatic transmission features high, low and reverse and can be slowed with engine braking.
COMPARISON: Read our review of the 2014 Yamaha Viking 700 EPS
The Viking's rear steel cargo bed is large enough to carry a fully loaded pallet, the assisted dump bed can pack up to 600 pounds of equipment and supplies while the standard two-inch receiver hitch is rated to pull 1,500 pounds.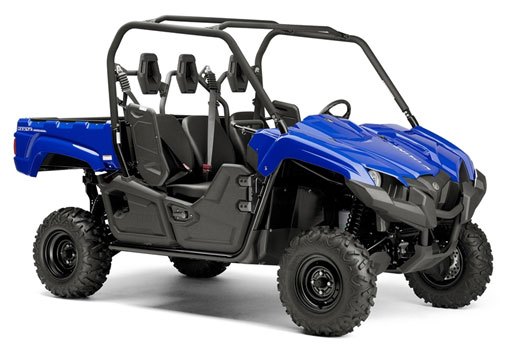 The Viking features nearly 12 inches of ground clearance at the lowest point, a full steel-composite smooth skid plate front-to-back and side-to-side, and a frame with upturned side rails allowing for smoother transitions over obstacles. The Viking's long-travel four-wheel independent suspension offers a comfortable and compliant ride while carrying either a light or full load.
COMPARISON: Read our review of the 2014 Yamaha Viking 700 VI
Standard EPS models come in Steel Blue (MSRP $12,799), Hunter Green with sun top (MSRP $12,999), Red with sun top (MSRP $12,999) and Realtree AP HD camo with sun top (MSRP $13,599). The 2015 non-EPS models start at $11,799 MSRP.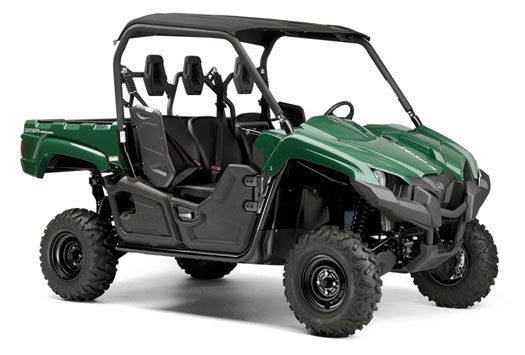 A new 2015 Special Edition in Matte Silver comes with a hard sun top, cast aluminum wheels, over fenders, mud flaps and the Yamaha accessory bed rail mounting system (MSRP $14,049).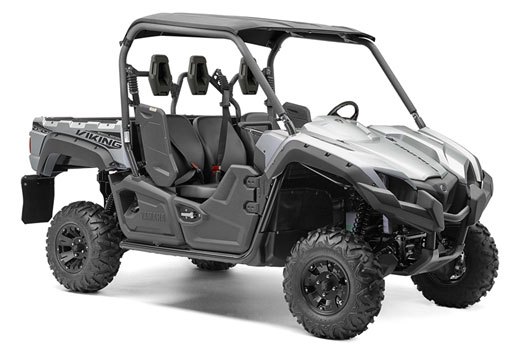 Published September 16th, 2014 11:28 AM