1 View
Yamaha Launches Scholarship Program
March 25th, 2009 10:29 AM
Share
Financial assistance offered to Agricultural Communicators of Tomorrow
Yamaha Motor Corp., U.S.A., has launched a new scholarship program to provide financial assistance to members of the Agricultural Communicators of Tomorrow (ACT).
ACT is a national college student association with 354 members located on 17 college and university campuses across the country. According to Yamaha, ACT's mission of fostering professional development is at the core of the new Yamaha-ACT Scholarship Program.
"The Yamaha-ACT Scholarship Program was developed in conjunction with ACT to help meet recipients' immediate financial needs while furthering their long-term goal of professional development," says Steve Nessl, Yamaha's ATV and Side-by-Side group marketing manager. "As future professional communicators, Yamaha is looking to these students to help deliver messages of safe, responsible use of our products throughout the greater agriculture and farming community."
"These are the agricultural writers, broadcasters, and PR professionals of the near future. Contributing to their professional development is definitely a solid investment for those interested in preserving the future of agriculture," says Jeff Miller, professor of agricultural communications at the University of Arkansas and national adviser of ACT.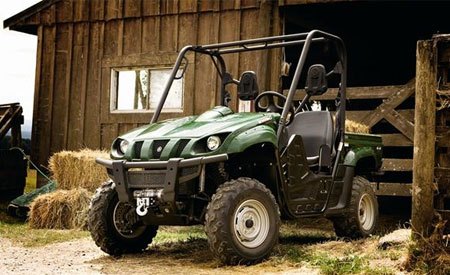 The Yamaha-ACT Scholarship Program is broken out into two individual student scholarships and one chapter scholarship. All three scholarships are aimed at helping students attend the American Agricultural Editors' Association's annual Agricultural Media Summit (AMS). As the largest gathering of crop and livestock media professionals in the country, the AMS is ACT's primary career development networking opportunity each year.
Applicants will be judged based on merit, need and quality of submission materials by a review committee consisting of Yamaha employees, an ACT faculty advisor, members of the American Agricultural Editors' Association and members of the Livestock Publications Council. Applications must be postmarked no later than Friday, March 27, 2009, and winners will be notified by May 1, 2009. Further information and guidelines, along with the application form, can be found online at http://www.nactnow.org/.
Published March 25th, 2009 10:29 AM
Top Brands
Popular Articles