1 View
Poll: Wienen Vs. Hetrick – Who Will Be Crowned the King of ATV Motocross in 2017?
July 26th, 2017 12:42 PM
Share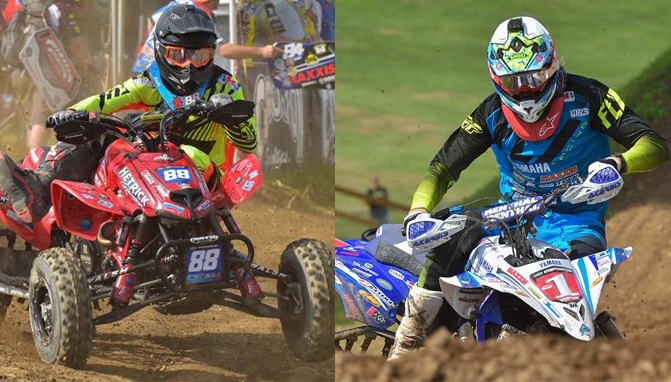 It's going to be a fight to the finish
Early on in the 2017 ATV Motocross season, we surveyed our readers to see who you felt would come out on top in the 2017 ATV Motocross Championship. Chad Wienen was the favorite; however, with just two rounds remaining Joel Hetrick has overtaken Wienen in the overall points chase. Since it will very likely come down to the final round of racing to decide a champion, we're wondering if you think Wienen will make it 6 Championships in a row or if Hetrick has the stamina to maintain his lead and claim his first ever ATV Pro Motocross Championship?
Published July 26th, 2017 12:42 PM