1 View
She Probably Won't Let Him Forget This Anytime Soon + Video
April 18th, 2017 11:22 AM
Share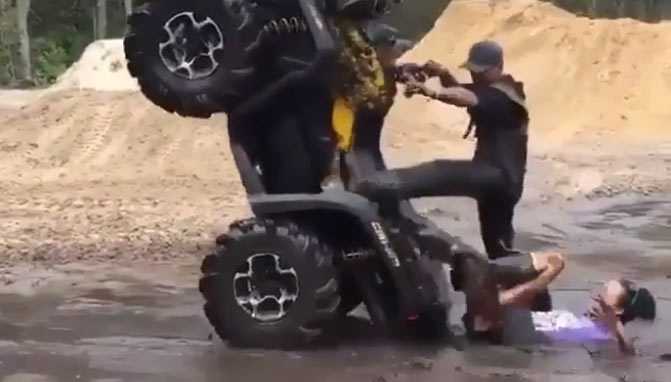 "Thanks for taking one for the team honey!"
Dropping your wife or girlfriend off the back of your ATV into a mud puddle is not recommended for earning points…or for getting her to want to come riding with you again. She won't let him forget this anytime soon.
ATV.com recommends that ATV riders and passengers wear helmets and other protective gear.
A post shared by Quad Offroad Life (ATV / SxS) (@quad_offroad_life) on Apr 6, 2017 at 3:54am PDT
Published April 18th, 2017 9:01 AM