1 View
7 UTV Drivers Who Ran Out of Talent
May 20th, 2016 10:20 AM
Share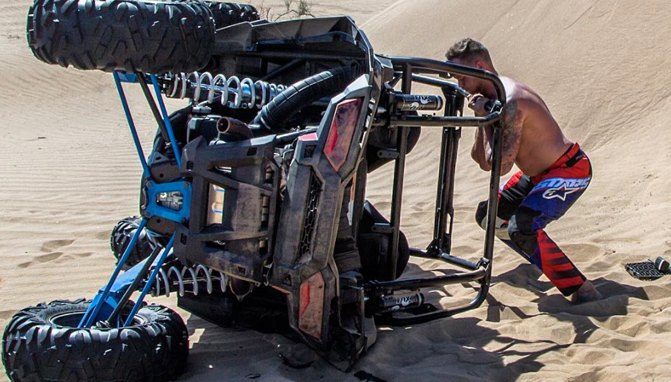 Hind sight is always 20/20.
There's no shortage of "stuck" photos on the internet, but after a quick search for pictures of people in precarious predicaments, these are five of our favorites.
"I'm good. I did this intentionally!"
A photo posted by Tyler Sheets (@tcshe3ts) on Jan 9, 2016 at 5:48pm PST
"The puddle just appeared out of nowhere."
A photo posted by BuiltRight Industries (@builtrightind) on Jan 5, 2016 at 4:45pm PST
Keep that nose up.
A photo posted by John Tuba (@tubaartfilms) on May 10, 2016 at 6:20pm PDT
What are friends for?
A photo posted by DeStudio (@kolenko_ed) on Oct 24, 2015 at 2:16pm PDT
The earth birthing a RZR
A photo posted by RZR_USA (@rzr_usa) on May 18, 2016 at 3:31pm PDT
Lift with your knees, not with your back
A photo posted by Chris Nelson (@oilandbones) on May 9, 2016 at 1:26pm PDT
At least he went over and not backwards.
A photo posted by @dap35 on May 10, 2016 at 5:28pm PDT
Published May 23rd, 2016 1:14 PM