34 Views
Introducing Yamaha's New Wolverine X2 1000 For 2024
July 26th, 2023 4:45 PM
Share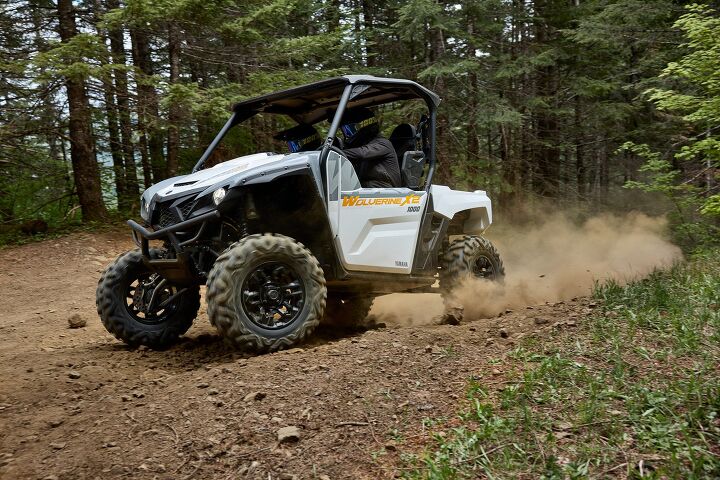 New for 2024, Yamaha is bringing a new machine to showroom floors that combines class-leading performance and affordability in the form of the Wolverine X2 1000.
When it comes to making some of the best machines in the recreation UTV market, you can't deny that Yamaha is leading the way with a solid lineup of the popular Wolverine UTVs. For those who want a solid recreation machine at an affordable price, you can't beat the Wolverine X2 850. Now if you feel the need for more speed, power, and suspension, the Wolverine RMAX 2 1000 just can't be beaten, and we're speaking from experience in the driver's seat on trips to the Rubicon and Grand Canyon.
Now if you're in the market for a new UTV and want the quality and reliability of a Yamaha Wolverine X2 850, and the performance of the Wolverine RMAX 2 1000 without the price that comes along with it, you're in luck. New for 2024 Yamaha engineers have found a happy medium in performance and price with the Wolverine X2 1000. This new machine was designed to deliver the perfect combination of power and performance in a compact, nimble chassis while being a great value to their customers. Let's dive in and see what the hype is all about.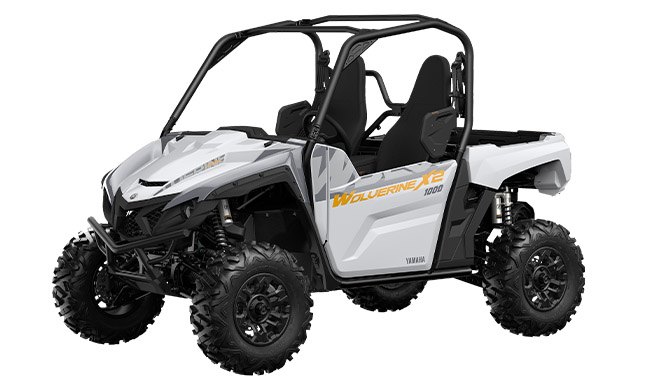 Top of The Line Features
Obviously one of the biggest and best features of this new UTV is the powerful 1000cc engine. While it's not the same engine found in the RMAX 2 1000 is based on the same 999cc DOHC, eight-valve, parallel-twin design, so it should share many of the same characteristics such as strong torque, and great top speed while retaining smooth power delivery and throttle response thanks to Yamaha's real-world tech YCC-T (Yamaha Chip Controlled Throttle.) While the engine isn't the same as the one found in the RMAX 2 1000, the tried and true CVT transmission is. Along with this transmission comes Yamaha's industry-best 10-year belt warranty.
Another feature that is available as a GYTR accessory to improve power delivery in a wide variety of terrains is the D-Mode accessory switch. This switch allows the YCC-T throttle programming to provide pre-set throttle parameters based on which of the three terrain modes you have the switch set to. Crawl Mode provides smooth acceleration and moderate throttle response to prevent jerky or twitchy throttle response when traversing rocky or technical terrain. Trail Mode takes things a little further by providing a more responsive throttle than what you have in Crawl Mode, making it perfect for all-around trail riding. Finally, when you have it switched into Sport Mode, be prepared for instant throttle response for the most sporty feel you could ask for. Regardless of which mode you have this switch in, you still get the full range of throttle. Speaking from experience, this is one GYTR accessory you'll want installed as soon as you decide to get a Wolverine X2 1000.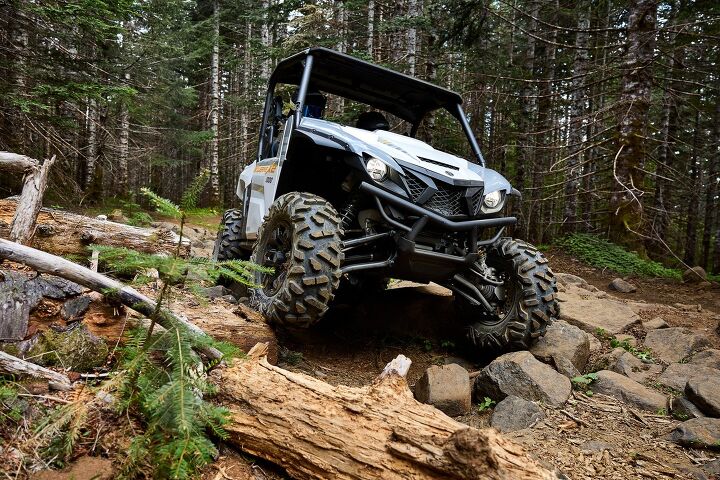 When you have a powerful engine package, you'll also want a frame and suspension package that is capable of keeping the UTV under control. Now on the RMAX 2 1000, you'll find a high-end sport-tuned suspension package featuring FOX 2.0 shocks that have full high- and low-speed compression, and pre-load adjustability. If you're a baller and get the LE model with FOX 2.0 iQS shocks that are adjustable on the fly with the flip of a switch on the dash. Now remember that the new Wolverine X2 1000 was created with performance and budget in mind, so you won't find high-end FOX suspension on this machine. What you will find are piggyback shocks with high- and low-speed compression and pre-load adjustability that provide 13.3 inches of front and 15.5 inches of rear wheel travel. This package provides drivers to fine-tune their suspension settings for the best possible ride in virtually any terrain. A new set of sway bars in the front and rear also offer the best articulation and comfort you could ask for in this package.
Furthermore, Yamaha put tremendous effort into the design of a stout recreation-focused frame and other suspension components to make the Wolverine X2 1000 strong and nimble. The engineers focused on what could be considered weak links and made them better than ever. This includes tough A-Arm mounts, stronger differential, and gearcase mounts, and reinforced rear shock mounts. To make the rear suspension even more stout, the design of the rear A-Arms is based on the RMAX 2 1000, where knuckles based on the YXZ are utilized. The 12.5 inches of ground clearance, 83.7 inch wheelbase and optimized width, give the Wolverine X2 1000 chassis predictable handling characteristics, which we hope to see in the near future.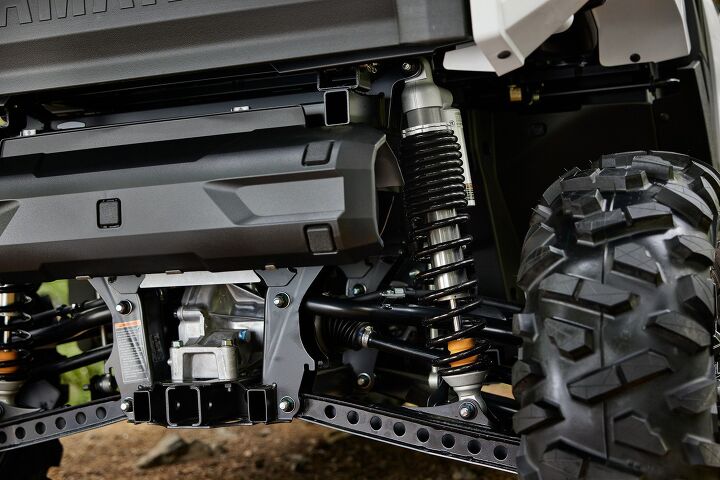 Rounding out any and everything that has to do with handling, the Wolverine X2 1000 comes with a new tire and wheel package of 28 inch Maxxis BigHorn tires mounted to a new tuning fork inspired cast aluminum rim. If you're not familiar with the Maxxis BigHorn, it's one of the best all-around performing tires that has unmatched durability!
Creature Comforts
When designing the Wolverine X2 1000, Yamaha didn't solely focus on handling and performance. Designers turned to the RMAX 2 1000 for inspiration on the cab interior as well. The interior features many soft touchpoints where drivers and passengers knees and arms regularly come into contact with interior components. The rubber over-molded steering wheel features 17-degrees of tilt adjustment, both driver and passenger seat belts are six-way adjustable, and the throttle and brake pedals are inspired from the RMAX 1000.
The center console houses a an open-gate shifter and soft-touch parking brake lever, and has been updated with a new phone pocket storage area at the front as well as 4 new accessory cutouts.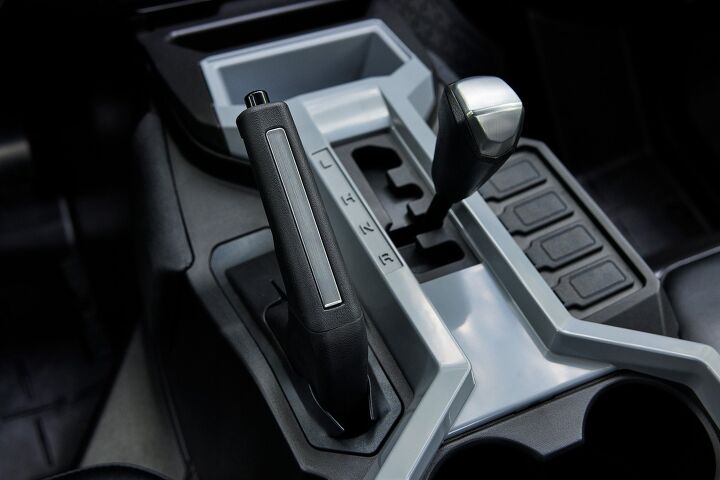 XT-R Package Features
Everything we've covered so far are standard features on the Wolverine X2 1000 R-Spec model, which comes with White/Armor Grey bodywork for an affordable MSRP of $17,999. Now if you want something more than basic, the Wolverine X2 1000 XT-R package comes with features like a factory installed sun top, Titan/Tactical Black automotive paint scheme, WARN VRX 45 winch, factory installed rear over fenders, rear view mirror, and interior lighting. Not a bad list of upgrades for an MSRP of $19,999. If all these features just aren't enough for you, you can accessorize your Wolverine X2 1000 from over 40 different GYTR accessories that are readily available for the RMAX and X2 850 models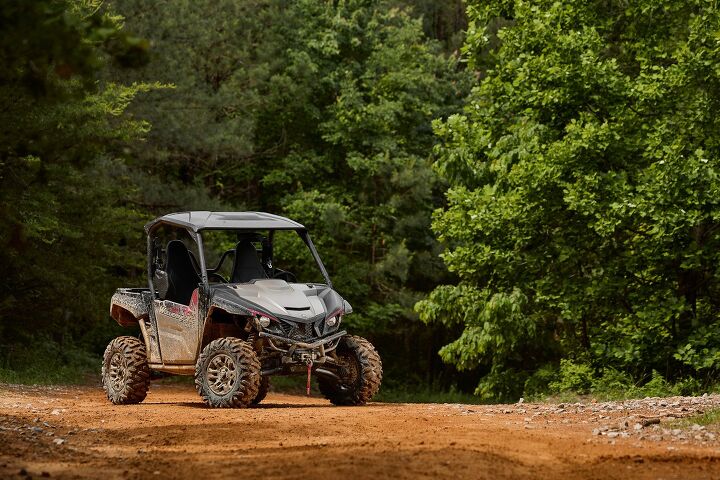 Become an ATV insider. Get the latest news first by subscribing to our newsletter here.
Published July 26th, 2023 4:45 PM
Top Brands
Popular Articles