1 View
Symtec Partners With Canadian Distributor
March 30th, 2012 2:37 PM
Share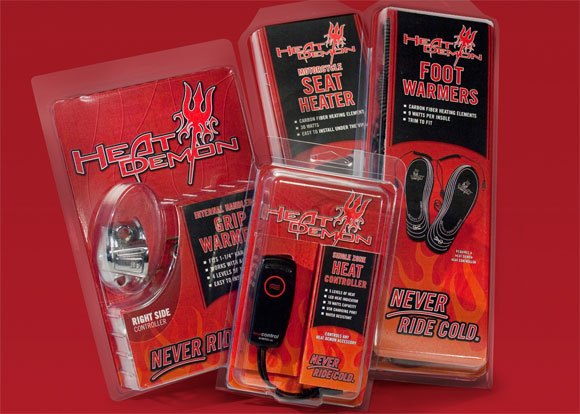 ATV riders north of the border will be able to stay a little warmer this year. Symtec Inc., a Minneapolis company that manufacturers Heat Demon heated accessories, has partnered with Canadian distributor Kimpex of Drummondville, Que.
Through this partnership, Kimpex will have access to the full Heat Demon line, which was previously sold under the Symtec brand in Canada. This will further open the North American market for Symtec and the Heat Demon brand. Canadian ATVers will have access to a variety of heated accessories, including seats, grips, and apparel.
"We've established our reputation on distributing top-of-the line products to our customers," says Marie-Josée Turcotte, communication and marketing director of Kimpex. "The Heat Demon line offers unmatched heat output and quality components that fall in line with our rigid standards."
Introduced to Kimpex sales reps at their annual snowmobile and ATV sales meeting on March 15, the entire Heat Demon product line is in stock and available in the 2013 Early Bird Winter catalog.
"We look forward to working with Kimpex to increase the availability of our innovative heated powersports accessories in the North American market," says Riley Harlan, president of Symtec. "This partnership opens up a new realm for the Heat Demon brand and will go a long way toward our vision of becoming a world leader in heated accessories."
Published March 30th, 2012 2:37 PM