610 Views
June 13th, 2023 7:00 PM
Share
We're committed to finding, researching, and recommending the best products. We earn commissions from purchases you make using links in our articles. Learn more here
A new battery will make sure your ATV is ready to ride when you are
If your quad can't quite seem to hold a charge like it used to, it might be high time you started looking for the best ATV battery to get it going again.
Like with any vehicle, the battery in your ATV serves two major functions: providing the necessary cranking amps to get your engine started, and supplying constant, steady power to your ride's ignition and other electrical components, effectively "smoothing out" the power fluctuations from the charging system. That sounds simple enough, but your ATV battery must contend with some harsh demands not placed on the typical car or truck battery. For one thing, your ATV probably spends a lot more time off-road than the average passenger vehicle, meaning its battery must be built to withstand much more abuse in the form of harsh vibrations and jolts. For another, the typical ATV doesn't get driven every day like a passenger vehicle might, placing greater demand on its ability to hold a charge over an extended period in all weather conditions, and to survive a few deep discharges.
In short, finding the best ATV battery isn't quite as simple as picking out the first thing with the right form factor and amperage rating. Luckily, we're here to help ease the burden of ATV battery shopping, with this list of the best ATV battery options currently available. Stick with one of these trusted battery options and you'll be able to get back to riding the trails in no time.
1. Editor's Choice: Yuasa ATV Batteries
When it comes to getting some of the best parts for your ATV, its hard to beat what you can get from the manufacture, and this also applies to the batteries. Yuasa has been the supplier for most, if not all, OEM ATV brands we feel its for good reason. Through personal experience and feedback from consumers, Yuasa batteries are tough to beat when maintained properly. Now because it's an OEM battery, don't think that you'll have to get it from a dealer because the same OEM batter can be sourced from most major distribution companies that your local dealer is likely working with. This could mean a huge savings for the exact same quality.
2. Shorai Extreme Rate Lithium Iron Powersports Battery
If you want one of the best, most advanced, lightweight battery technologies currently available for your ATV, lithium-iron is the way to go, and Shorai is one of the top manufacturers among powersports enthusiasts. On average, lithium-iron powersports batteries weigh around one-fifth as much as their lead acid cousins, thanks to their compact cells, and they're spill-proof, vibration-resistant, and maintenance-free. The technology is relatively new and more expensive to produce, but apart from the improved acceleration, braking, and handling that comes with a lighter-weight battery, you also get faster starts and quicker recharges in a stable, reliable maintenance-free package. Sure, the Shorai Extreme Rate Powersports Battery is the most expensive option on this list, but it's well worth the price, and our top pick for the best ATV battery around in terms of overall performance.
3. ACDelco Specialty Conventional Powersports Battery
If you're looking for a solid conventional lead acid battery at a fair price, look no further than the ACDelco Specialty Conventional Powersports Battery. ACDelco is owned by none other than General Motors, so you can expect OEM levels of quality and reliability, along with a long shelf life; the battery ships dry with a pre-measured quantity of acid that you add yourself, so you can buy the battery preemptively and keep it on the shelf until you really need it. With additional features like an advanced separator and through-the-partition construction that boosts cranking power, a specially developed lead-calcium alloy that helps cut down on self-discharge even after months of storage, and a translucent polypropylene housing that makes checking the electrolyte level easy, this ACDelco battery easily earns its status as one of the best ATV battery options around.
4. ExpertPower Powersport Sealed Lead Acid Battery
ExpertPower's Powersport Sealed Lead Acid Battery is the budget option on our list, and it's much, much better than it has any right to be at its price point. It doesn't have some of the enhanced features seen on ACDelco's lead acid powersports battery, like the advanced amperage-boosting design and translucent container for easy reading of the electrolyte level, but it makes up for that with its affordability, coming in at less than half the price of that battery. And it's not like it's totally devoid of features; the ExpertPower Powersport sealed lead acid battery boasts a maintenance-free sealed design, made to resist bumps and shocks mounted in any position, with a working temperature range from -22 degrees Fahrenheit all the way up to 131. Better, it comes with a 90-day money-back policy and a 1-year replacement warranty, making it one of the very best ATV battery options for budget-conscious shoppers.
5. Odyssey Red Top Powersports Battery
Long regarded as one of the world's leading automotive battery manufacturers, Odyssey manufactures some of the best AGM (Absorbent Glass Mat) powersports batteries on the market. The company's red top powersports batteries boast a seriously impressive service life of 3 to 10 years, depending on the vehicle and how/where it's used. A longer service life means longer intervals between having to order replacements, saving you hassle, heartache, and money over the life of your ATV. It's a maintenance-free sealed lead acid design, with fiberglass mats to absorb electrolyte and keep it from splashing around. The advantages of an AGM design are plentiful, including quicker recharge times, minimal internal resistance, superior resistance to vibration, and superior resistance to sulfation – the leading cause of lead acid battery failure. Put that tech in the hands of one of the world's top battery manufacturers with a 2-year replacement warranty, and you get one of the best ATV batteries in the industry.
6. Energizer AGM Motorcycle and ATV Battery
Another spill-proof Absorbent Glass Mat powersports battery from another of the world's leading battery manufacturers, Energizer's AGM Motorcycle and ATV Battery delivers all the same benefits as Odyssey's AGM red top powersports batteries – more efficient recharge/discharge, enhanced vibration-resistance, enhanced sulfation resistance, and more – for less money. It ships fully charged and ready to go, with no measuring and pouring of battery acid required, and if user reviews are anything to go by, on the whole, the Energizer might be an even better buy than the Odyssey; about the only thing you're giving up is Odyssey's excellent warranty and return policies.
What kind of battery does an ATV use?
Once you've determined that you need a new ATV battery, you need to get the right one for your machine. ATV designers make the best use of the space provided, so getting the correct battery is important, not only for the charge, but also for fitment. Check and double check the battery application to ensure you're getting the right battery for your machine. You will find all the information you need for your machine in the manual.
What is the best battery for an ATV?
Choosing the best possible battery for an ATV is a bit tricky. If you are willing to eat the extra cost up front, it's hard to beat a Lithium-Ion battery. If you properly maintain one, it may outlive your ATV and it will come with a weight savings. But the fact is you can get years of service out of a basic lead acid battery that costs a fraction of the price. You may have to replace it a few times during the life of your machine, but the initial savings are significant.
What is a maintenance-free ATV battery?
A maintenance-free ATV battery is sealed and doesn't require you to check levels or do anything other than keep the battery charged. Now, that doesn't mean that you don't do anything with the battery when it arrives, should you order it online. Often these batteries still come with an acid pack and need to be assembled, and charged initially, but once set up, there is nothing to do.
What is a high-performance battery?
For those of us that have high-performance machines and push the limits, a high-performance ATV battery is the way to go. These batteries have extra charge thanks to additional plates internally, and have more vibration dampening.
Should you get a Lithium-Ion ATV battery?
Lithium-Ion ATV batteries are really coming on strong with extra power, lighter weight and longer life. They do, however, cost more initially, but it does tend to even out in the long run. They tend to have a life span that lasts 4-5 times longer than a traditional acid-core battery and will often charge faster. One of our favorites has a really sweet feature where the battery senses that it is getting low while not in use and goes into a sleep mode, saving enough power in reserve to start the ATV, which will then recharge the battery. While this isn't perfect, it is a great backup for you and your ride.
How long does a 4 wheeler battery last?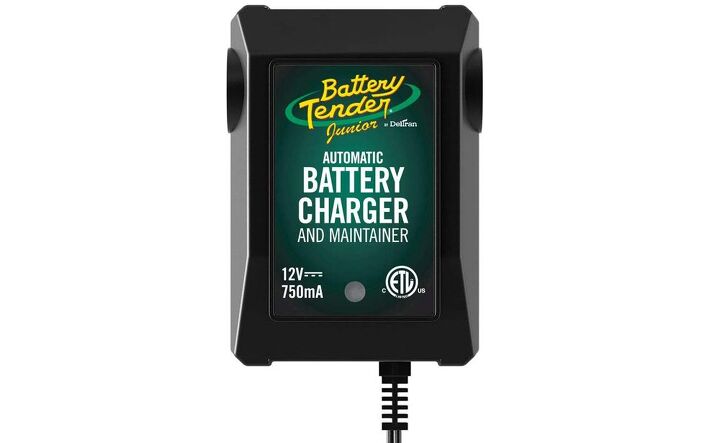 If you're going to store your ATV for any length of time, it's a good idea to disconnect the battery and store it in a temperature controlled space, like in your house. This is especially true for those of us that live in cold climates. That's not always the easiest thing to do, though. I don't know if you've noticed, but some manufacturers place the battery in some pretty confined spaces. The solution for any ATV battery storage options, either in the machine, or out, is a battery tender. These devices monitor your battery's charge and keep it at an optimal level. Del Tran makes a Battery Tender Junior that works great for ATV batteries. Because of its smaller size, it can easily fit into the more confined space of an ATV frame. A battery tender can add years of life to your battery.
There are so-called maintenance-free batteries and batteries that require maintenance. Most modern batteries fall into the maintenance-free category. A maintenance-free battery simply means that the battery is sealed, and you should not have to add distilled water to it on a regular basis. If you have an older battery, you may find that you need to, from time-to-time, add water to it to keep the cells working properly. Even maintenance-free batteries, however, need to be taken care of with proper charging and care.
Can I run two batteries to handle the many electronic items I have on my ATV?
If you can find the room and mounting location to run a second battery, it is an excellent idea with the kinds of electrical upgrades that you're planning. If you do this, we also recommend using a battery isolator so that you can run all of the accessories off of your back up battery without the possibility of draining your primary power source. This ensures that your machine will still start even after hours of blaring music and running lights well into the night.
How to deal with a dead ATV battery?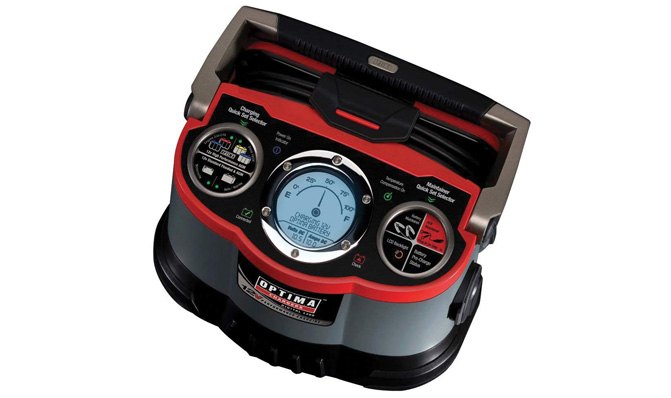 So what to do with the dreaded dead battery. If you ATV battery goes dead and won't start the machine any longer, there are a couple of things you should do before you simply replace it. A simple battery tester is a pretty handy piece of gear to have on hand, and can tell you if you need to replace your battery, or if it is holding enough charge.
If you don't have a battery tester, you can most likely take your battery to an auto-parts store, or ATV dealership, and have it tested. Keep in mind that an ATV battery is not the same as an automotive battery, or the same as a lawnmower battery. Make sure it is tested as such.
Also bear in mind that it is quite common for other issues to be the culprit. If you have a winch on your ATV, they can often lead to excess battery drain. Electrical shorts due to loose wires are also common. After all, it's not as though you don't encounter rough terrain with your ATV. Less common, but still plausible reasons are mechanical errors, such as a faulty starter. This can make you think your ATV battery is dead, when in fact, you've got a costlier repair needed.
If you have a lot of things with batteries, it is worth it to invest in a premium battery charger/tester/maintainer that can handle all of your battery maintenance needs. Optima Batteries makes an excellent one that will work for all kinds of batteries. It's pricey, but well worth it.
Recent Updates
6/13/2023: Updated product links, added Yuasa atv batteries
04/18/2022: Updated product links, added info on running a second battery and battery isolator
May 11, 2021: Added info on how long ATV batteries last, what do to with a dead battery, and included several FAQs at the bottom of the article. Aaron Brzozowski
Aaron is a freelance writer, videographer and car enthusiast based out of the Detroit area. He has a special affinity for the Porsche 944 series, and once owned a Volvo 240 sedan with a Weber carb in place of the factory EFI system. His work has appeared on AutoGuide, GM Authority, /Drive, and VW Vortex, among other sites.
More by Aaron Brzozowski
Published June 13th, 2023 7:00 PM
Top Brands
Popular Articles