1 View
2013 Suzuki KingQuad Lineup Unveiled
June 18th, 2015 3:56 PM
Share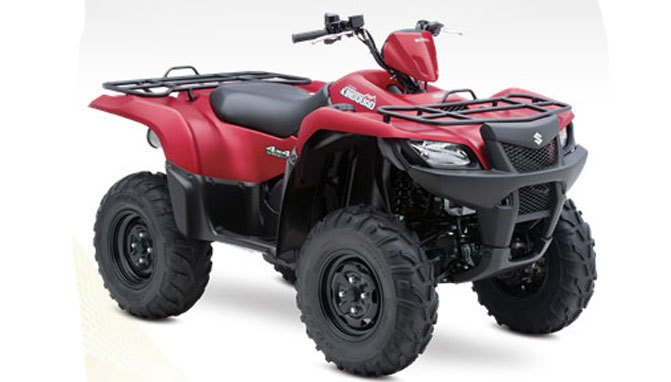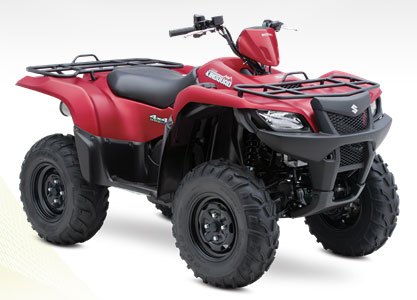 Thirty years after introducing the industry's first four-wheeled ATV, Suzuki has unveiled its 2013 KingQuad ATV lineup. The only thing that differentiates the 2013 lineup from the 2009 through 2012 lineups is a new True Timber XD3 Camo option and new commemorative 30th Anniversary badges and Metallic Matte Royal Red bodywork on two special edition KingQuad models.
"We are proud to be a true innovator in developing the modern ATV," says American Suzuki Senior Communications Manager Steve Bortolamedi. "Suzuki redefined off-roading in 1983, becoming 'First on 4-Wheels' and we want to celebrate three decades of class-leading Suzuki ATVs with these limited edition 30th Anniversary KingQuad models."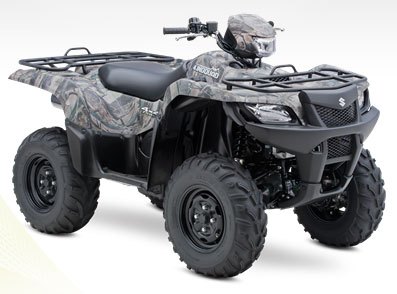 The two machines getting the 30th anniversary special edition treatment are the KingQuad 750AXi Power Steering and KingQuad 500AXi Power Steering. These models join Suzuki's full lineup of 2013 KingQuad ATVs. The KingQuad 750AXi and KingQuad 750AXi Power Steering are Suzuki's flagship utility ATV models. Each features fully independent A-arm front suspension and I-beam rear suspension, adjustable shocks, locking front differential, high/low-selectable subtransmission and a 4-stroke, liquid-cooled powerplant with Suzuki fuel injection.
The KingQuad 500AXi and KingQuad 500AXi Power Steering boast much of the same features and technology as the KingQuad 750AXi and KingQuad 750AXi Power Steering models. Each comes equipped with a robust Suzuki fuel-injected 4-stroke, liquid-cooled 493cc engine and lightweight chassis.
The KingQuad 400ASi and KingQuad 400FSi models come in a lightweight mid-size utility package. According to Suzuki, the fuel injected KingQuad 400FSi and KingQuad 400ASi models are the only utility ATVs in their class available in both manual and automatic transmissions.
In addition to the special edition 30th Anniversary KingQuads, all-new True Timber XD3 Camo bodywork is available on the full range of KingQuad models. Suzuki says the new design provides increased camouflage for hunting and other outdoor activities. Flame Red and Terra Green will be also available color options for the full 2013 KingQuad lineup.
Published May 15th, 2012 5:19 PM
Top Brands
Popular Articles