3 Views
2011 Suzuki KingQuad Lineup Unveiled
June 18th, 2015 4:03 PM
Share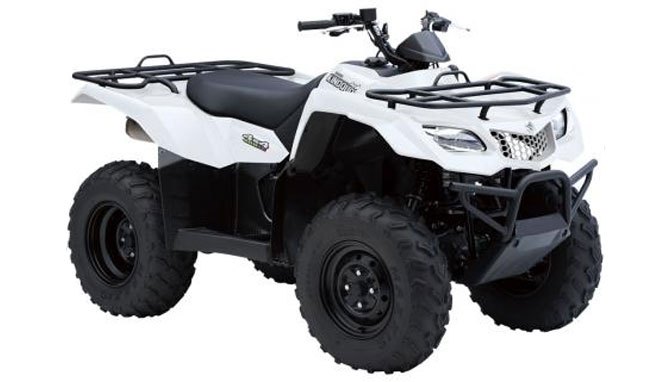 Fuel injection added to KingQuad 400
After pretty much standing pat with its 2010 ATV lineup, Suzuki has introduced a host of 2011 models as it celebrates its 50th anniversary of international motorsports racing. Suzuki's 2011 offerings now include the KingQuad 400 ASi, KingQuad 400 FSi, KingQuad 500 AXi, KingQuad 500 AXi Power Steering, KingQuad 750 AXi, and KingQuad 750 AXI Power Steering.
"We are excited to launch a significant number of new units for the 2011 model year, while at the same time we celebrate a half-century of racing," says Steve Bortolamedi, senior communications manager at American Suzuki.
Most notable so far is that the KingQuad 400 models have been given an electronic fuel injection system and a digital speedometer. The KingQuad 400ASi is offered in black, white, yellow and is also available in Realtree Hardwoods HD enhanced camouflage. The 2011 KingQuad 400FSi is also available in the same variety of color schemes as the KingQuad 400ASi.
A digital display is now standard on KingQuad 400 models.
Also new is the non-power-steering KingQuad 500 AXi, which is available in yellow, black, white, and RealTree Hardwoods HD enhanced camouflage. The KingQuad 500 AXi was the vehicle Suzuki used to launch its ATV power steering system.
Published July 19th, 2010 3:17 PM
Top Brands
Popular Articles