1 View
2009 Suzuki ATV Lineup Unveiled
June 18th, 2015 2:17 PM
Share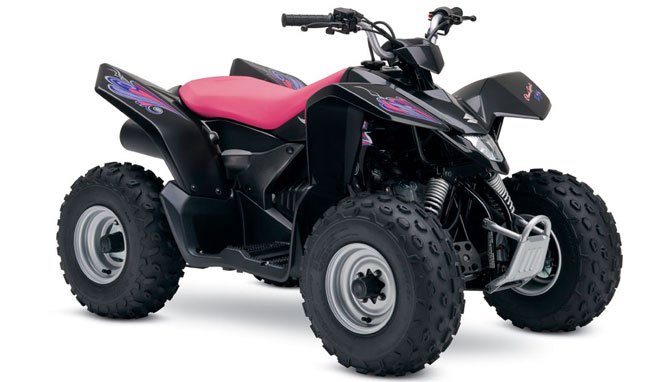 Suzuki embraces power steering and introduces new KingQuad 500 AXi
American Suzuki Motor Corporation showed it was not shy about introducing new products and innovations in a sagging economy when the 2009 Suzuki ATV lineup was unveiled earlier this month.
"Suzuki is taking a very serious approach to the marketplace of today and has come up with serious solutions for dealers," says Glenn Hansen, communications manager for Suzuki. "The new products and featured improvements are specific for meeting today's needs."
The biggest news for 2009 is the introduction of the KingQuad 500 AXi with electric power steering. Based on the popular KingQuad 450AXi, the new 493cc fuel injected KingQuad 500 features a new cylinder and piston, plus the same features of its little brother including fuel injection, advanced engine braking and a QuadMatic CVT-type automatic transmission. The 2009 KingQuad 500 will be available in white, limited black brush and camouflage.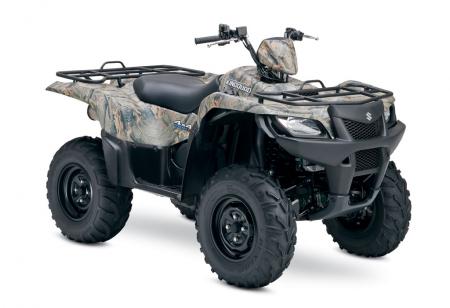 Power steering has been a fantastic evolution for utility ATVs and Suzuki has joined the likes of Honda, Yamaha and Polaris by introducing it on the KingQuad 500 and 750.
Suzuki's big bore utility ATV, the KingQuad 750 AXi, will have two new versions for 2009 – the standard 4×4 and a power steering equipped model. The KingQuad 750 AXi will be available in the same colors as the 500, as well a limited edition Rockstar themed edition with special Rockstar graphics and winch and a Black Brush edition.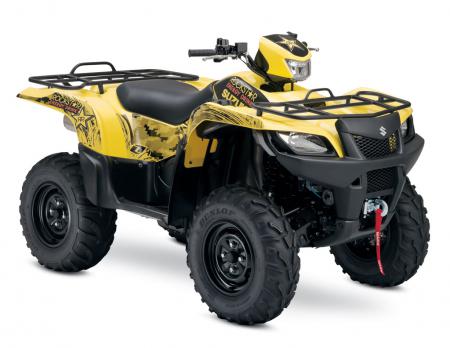 The Rockstar graphics on this KingQuad 750 is a unique departure from most utility ATVs.
The KingQuad 400AS and FS will both be available in special 25th Anniversary editions commemorating Suzuki's creation of the four-wheeled ATV back in 1983. These units come with a Warn winch as standard equipment, plus a special 'First on 4 Wheels' anniversary badge.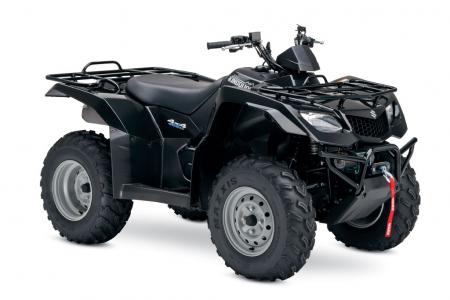 Suzuki celebrates the 25th anniversary of the first four-wheeled ATV with the this special edition KingQuad 400AS.
Suzuki Sport Quads for 2009 will also boast upgrades and special editions. The 2009 QuadRacer R450 has a new aluminum seat rail that reduces weight, and is available in yellow plus two special edition models. A black version sports black wheels and a gold frame and a red model also has black wheels but with a black frame.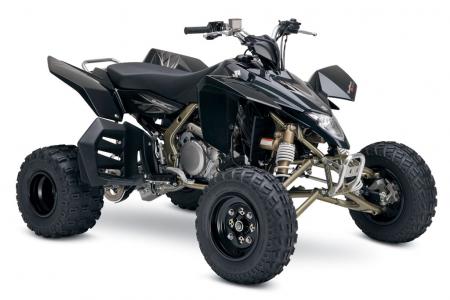 You've got to love the look of the gold frame on this special edition QuadRacer R450.
The completely re-engineered fuel injected QuadSport Z400 will be available in a limited red/black schematic with black wheels. ATV.com will have a full review of the Z400 in the coming weeks.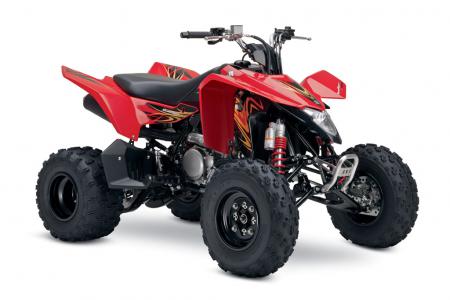 The revamped Z400 looks pretty slick in black and red.
In the youth line-up, the QuadSport Z50 and QuadSport Z90 ATVs will now be available with pink seats and trim.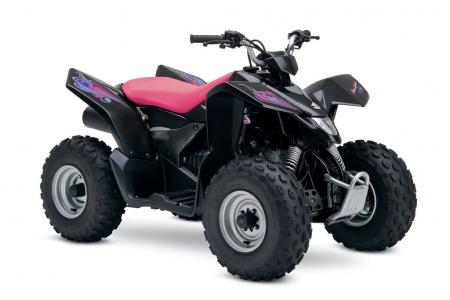 Published October 20th, 2008 10:38 AM
Top Brands
Popular Articles