1 View
NRA by Moose Unveils New ATV Drink Holder
June 8th, 2012 5:08 PM
Share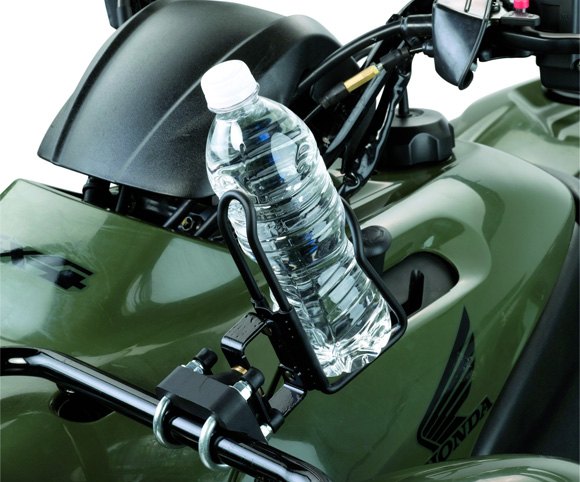 Anybody who's ridden an ATV on a hot, dusty day has no doubt gotten very thirsty a time or two. NRA by Moose is trying to keep you as close to a bottle of water as possible with its new ATV Drink Holder.
This drink holder ($29.95) is simple and comes in handy when looking to keep your favorite drink close by. It holds standard water bottles and 20 oz. plastic soda bottles and can be mounted almost anywhere on your ATV.
For more information visit MooseUtilities.com or visit your local Parts Unlimited dealer.
Published June 8th, 2012 4:45 PM