5 Views
Three Yamaha Grizzly Models Now Available in Red
December 17th, 2012 1:58 PM
Share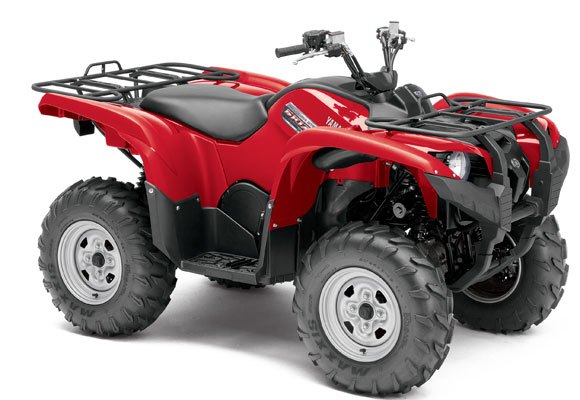 Yamaha Motor Corp., U.S.A., is rounding out its utility ATV line with the addition of 2013 red utility ATVs produced at its Newnan, Ga., manufacturing facility. Red versions of Yamaha's utility ATV models should start arriving at dealers before the end of the year and include the Grizzly 700 FI EPS, Grizzly 550 FI EPS and Grizzly 450 EPS.
"Yamaha has strong demand from a variety of customer groups – including farmers and recreational users alike – for the red utility models, and we've seen our dealer partners ask for them this fall," says Steve Nessl, Yamaha ATV/SxS group marketing manager. "All of Yamaha's 4×4 ATVs now come from its U.S. manufacturing facility in Georgia, which allows the company to respond more quickly to customer demands while also streamlining distribution. It's exciting to see that process in place."
All of Yamaha's Grizzly 4×4 ATVs and Rhino Side-by-Side vehicles are produced at the Yamaha Motor Manufacturing Corporation of America (YMMC) in Newnan, Ga.
Published December 17th, 2012 1:58 PM