1 View
Yamaha Teases New Sport UTV With Video
September 1st, 2015 8:45 PM
Share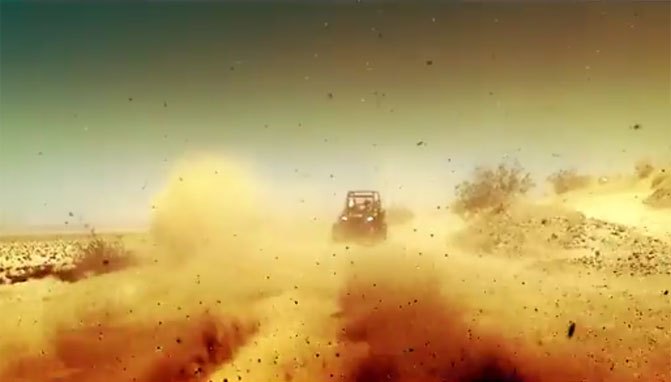 After months of speculation, we now have confirmation – Yamaha is coming out with a Pure Sport UTV. Yamaha revealed this with a short teaser video released on June 4.
While the video doesn't give much away, it does show something moving very fast in the desert. We hear an engine humming and catch a brief glimpse of a UTV in a dust cloud at the end, before a graphic comes up that says "September 2015."
Talk about this on our YXZ1000R Forum
Get the Flash Player to see this player.
We can honestly say this is the first time we've ever hoped for summer to come and go as quickly as possible. Three months is going to feel like an eternity.
This video confirms our earlier report that Yamaha had a Pure Sport UTV in the works, which you can read here. As well, in April we discovered that Yamaha trademarked the name YXZ SS. We are now confident that will be the name of this new UTV.
Published June 5th, 2015 9:45 AM
Top Brands
Popular Articles