1 View
Vintage Honda TRX250R Vs. Modern TRX450R + Video
February 10th, 2016 11:54 AM
Share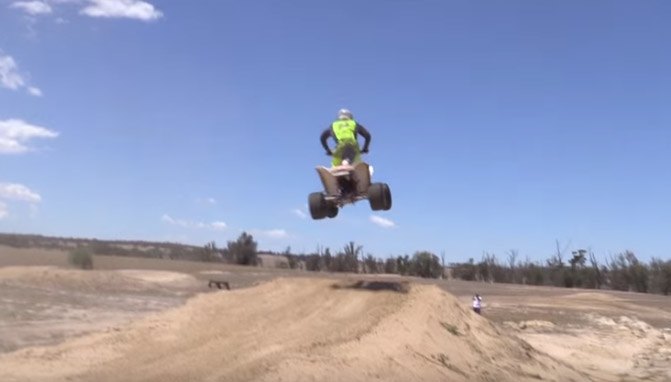 Fun video showing old school two-stroke and modern four-stroke
Talk to just about any Sport ATV enthusiast who's been around for a while and chance are you'll hear stories about some of the ridiculously fun two-stroke machines from back in the day, like the Yamaha Banshee and Honda TRX250R.
While you can find people who will hotly debate their preference of these two-stroke ATVs over today's four-stroke Sport quads, an Australian ATV fan ( 4styler on YouTube) decided to produce a video showing how Honda's old school TRX250R compares to a modern TRX450R.
We'll let the video do the talking, but there is something comforting about hearing that high-pitched two-stroke engine of the TRX250R buzz around the track. If nothing else, it just sounds faster than the deep-voiced TRX450R.
Get the Flash Player to see this player.
Published February 10th, 2016 11:54 AM