1 View
QuadBoss Unveils Five New Wheel Designs
August 5th, 2016 2:14 PM
Share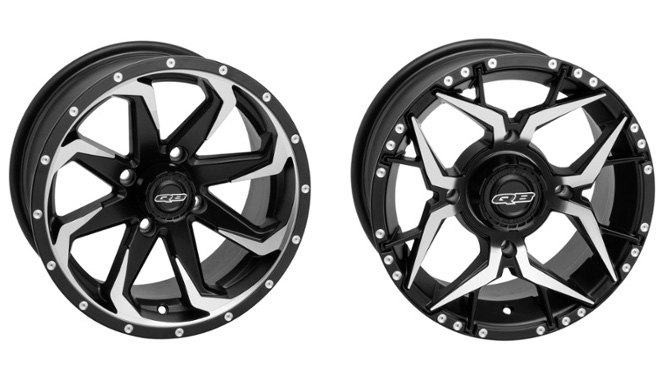 Check out the slick new ATV and UTV wheel options from QuadBoss
QuadBoss is on a roll…literally. Already a leader in ATV and UTV parts and accessories, QuadBoss is rolling out five new wheel designs. Designed to look good and provide super-strength, they stand up to tough off-road abuse.
"These new wheels have a radical design and impressive finish. They will take the look of your ATV or UTV to the next level," says Jason Baldwin, Brand Manager for QuadBoss. "We are really excited to introduce these wheels to the riding community."
The new wheel designs include the Grinder, Shocker, Fury, Slicer and Boss Bead. Each wheel is precision-machined and manufactured from high-quality aluminum, offering superior performance. The wheels are available in machined and black as well as machined and gloss black. They come with chrome center caps and include a true bead lock. Ultra-strong and super-lightweight, the wheels are rated for 700 to 1,000 lbs., come in all bolt patterns and offsets, and are available in 12 in., 14 in. and 15 in.
QuadBoss wheels can be ordered through your local Tucker Rocky/ Biker's Choice dealer.
Published August 5th, 2016 2:14 PM