1 View
How Can I Tell If My Starter Clutch Is Bad?
April 24th, 2017 11:34 AM
Share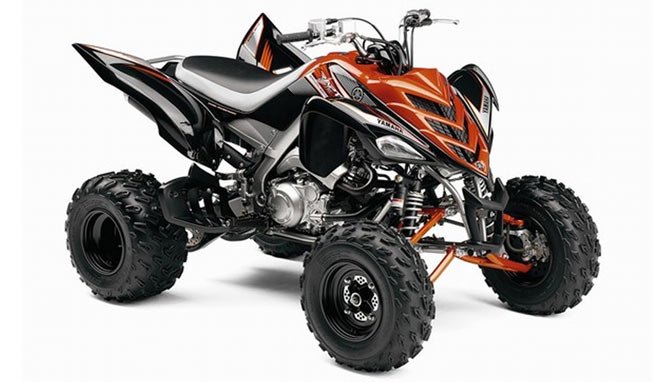 The ATV AnswerMan helps a reader with a Yamaha Raptor 660 with clutch issues
How can I tell if my starter clutch is bad? That's what one of our readers has asked the ATV AnswerMan about his Yamaha Raptor 660.
This is exactly what the reader asked the ATV AnswerMan, followed by his answer:
My starter clutch went completely out. My question is when it started to go out will there be a power loss of torque, or would that be a clutch going bad issue? Clutch still locks when in gear, but didn't have any take off power and moved like someone was hand pushing it. Also is there an easy way to find out if starter clutch is bad or if I sheared the woodruff key, yes there was some metal in the case Cover but none in the oil.
So if I am reading this right, your clutch (not starter clutch) began to go bad. The machine began to lose forward momentum and power as this was happening. The machine will still feel as if it engages when put into gear but will not go anywhere. Sound correct?
What happens is the fiber clutch plates simply wear down until they lose any grip they once had. This will obviously cause the oil to stink like burnt oil and there could be a metallic sheen to the oil as well. This is the evidence of the breakdown. So if this is indeed the issue I would say you have exceeded the life of the clutch in your Yamaha Raptor and it needs to be serviced quickly.
This type of service typically has a mild level of difficulty if you have never serviced the clutch on any machine before. Getting the covers off doesn't seem to impede anyone's progress, but when you start taking parts off of the basket or any other bolts out it starts to be a memory game. This is why I always suggest getting a factory manual and allow this information to help guide you into the process. I also keep my cell phone's camera handy for each part of the process so I can track what things are supposed to look like every step of the way.
Once the outside cover is off, inspect the clutch basket and remove it right after taking a few snapshots and then put new metal and fiber plates in the clutch. Sounds easy, but it can get tedious and you want to adjust it correctly afterward as well so you do not burn up the new clutches. I think if I were you I would take it to the local Yamaha Dealer and let them sort it out for you. It's not going to be cheap, but that's just a fact of owning an awesome machine like the Raptor 660.
Published April 14th, 2017 8:46 AM
Top Brands
Popular Articles