1 View
Poll: What is the Best Reason to Own an ATV or SSV?
October 3rd, 2018 2:16 PM
Share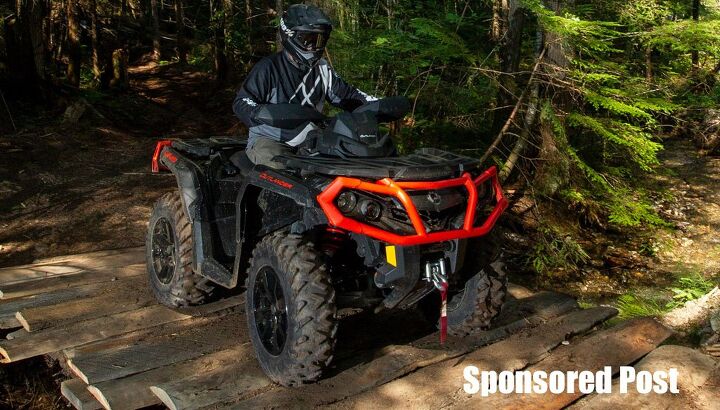 Let's face it…owning an off-road vehicle is awesome for all sorts of reasons. But if you had to boil it down to just one, what is the best reason to own an ATV or SSV?
While we can't dig into every possible reason to own an ATV or SSV in this article, we have come up with five that we think should cover the majority of us.
Experiencing Nature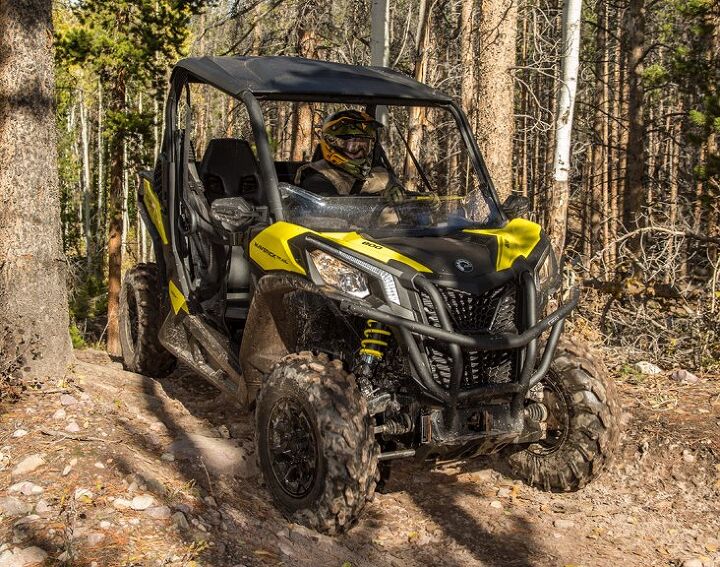 You'll have a hard time convincing anybody that owns an off-road vehicle that being inside is better than being outside. When you own an ATV or SSV, it makes being outside even better. Whether that means a drive around your property or exploring trail systems near and far, getting outside and experiencing nature while kicking up a little dust is something everybody should get to experience. The Can-Am Maverick Trail is solid choice for those of us who just want to get outside and have a bit of fun. Thanks to its narrow 50-inch width, it is trail legal just about anywhere who want to go. It is also powerful enough to keep you grinning no matter how high up that mountain trail you decide to climb.
Work/Utility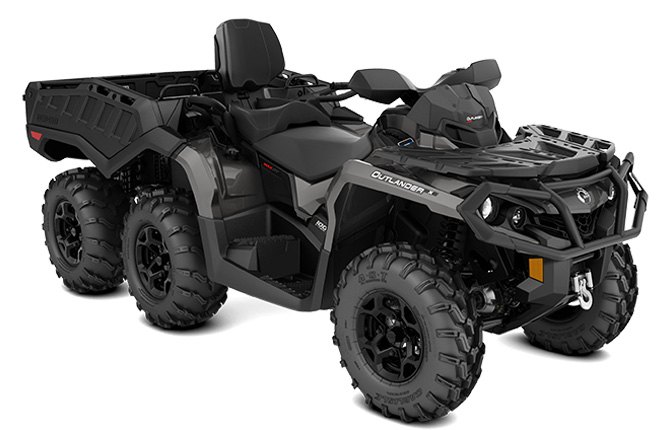 While the flagship performance ATVs and SSVs tend to get the lion's share of attention in off-road publications, off-road vehicles that can help you get the work done remain the biggest sellers in the industry. A quality ATV or SSV can be an extremely valuable tool on the jobsite or for the property owner that needs to maintain fence lines, clear debris or do any number of chores that would be infinitely more difficult without a four-wheeler close at hand. The Can-Am Outlander MAX 6×6 XT is one of our favorite work machines. It's compact like an ATV, yet offers a dump bed and room for a passenger. That dump box can hold up to 700 pounds, which is more than quite a few SSVs. And with a towing capacity of 1,650 pounds, it is ready to haul your troubles away. Upgrading to the XT model comes with features like a 3,000-pound WARN winch, Tri-Mode Dynamic Power Steering, and cast-aluminum 12-inch wheels.
Fun with the Kids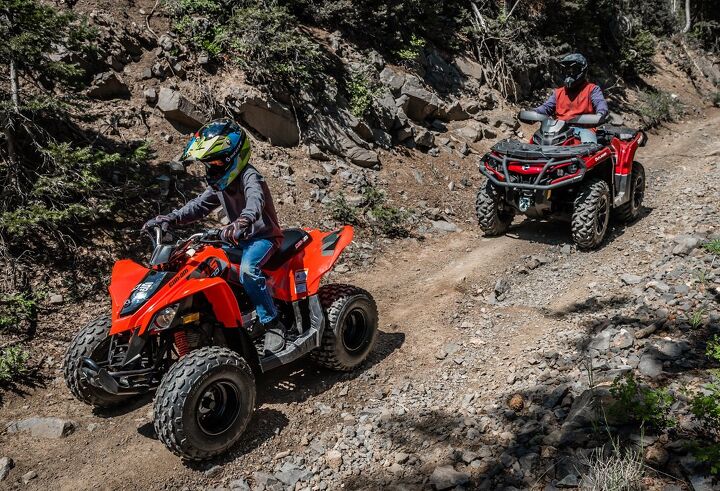 Absolutely one of the best reasons to own an ATV or SSV is getting to spend some time with your kids. And nothing will get a kid to put down his screen faster than the thought of getting behind the bars of his/her own machine. The Can-Am DS 90 is a great Youth ATV option. Available for well under $3,000, it won't break the bank and will hopefully lead to a lifetime of off-road enjoyment. It also comes with safety features like a built-in throttle limiter so you can decide how fast they can go. And a continuously variable transmission means the drive shaft is always in the right gear.
Pushing Yourself to the Limit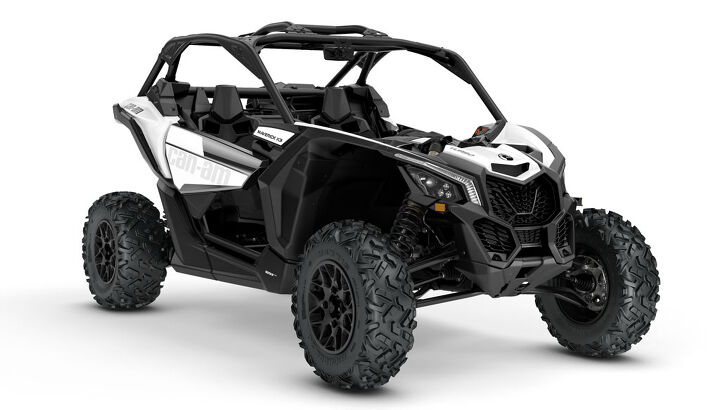 The new Maverick X3 Turbo forgoes an intercooler to keep the price down.
Most anybody who's ridden an ATV or SSV likes to go fast now and again. In our opinion, pushing yourself to the limit is one of many great reasons to own an ATV or SSV. That might mean beating your buddy to the end of the trail or maybe even getting started in off-road racing. When it comes to high-performance machines, it's awfully tough to beat the Can-Am Maverick X3 Turbo. The base model offers an arm-stretching 120 horsepower (though you can get up to 172 horsepower in some models), but it's the suspension of the X3 that sets it apart in our industry. With a ridiculous 20 inches of front and rear suspension travel, even the nastiest bumps get soaked up without complaint. And the long 102-inch wheelbase offers an incredibly stable and forgiving platform.
Hunting and Fishing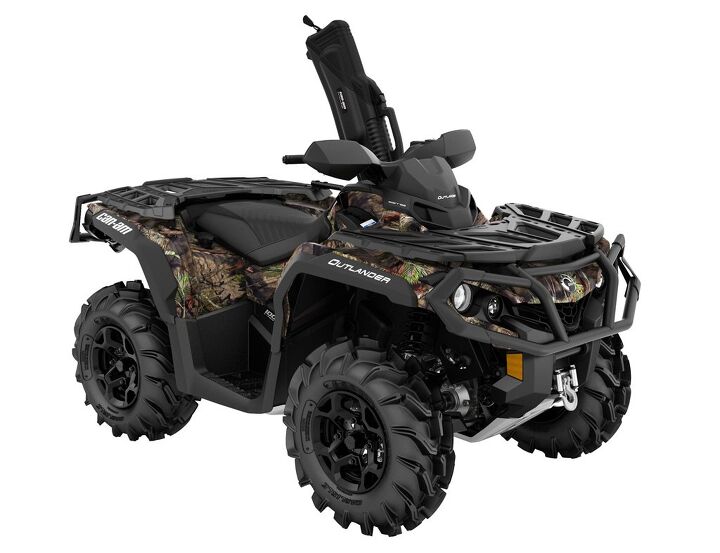 ATVs and SSVs go hand-in-hand with outdoorsmen. You can take an off-road vehicle where a truck could never go. That means hauling that big buck out of the woods is a whole lot easier. We've also used off-road vehicles to reach far off trout streams that we never could have found on foot or made it to in a pickup truck. Perhaps the best vehicle for outdoorsmen available today is the Can-Am Defender Mossy Oak Hunting Edition. This SSV has a number of features designed to help hunters and anglers, including a heavy duty steel bumper that is great for busting through thick brush and a full HMW underbody skid plate to protect your machine when you take it off the beaten path.
So with all of this in mind, let us know what you think is the best reason is to own an ATV or SSV in our poll below.
Published September 25th, 2018 3:32 PM
Top Brands
Popular Articles