1 View
2019 Can-Am Commander XT 1000R vs. Textron Havoc X: By the Numbers
February 12th, 2019 12:42 PM
Share
Whether you're working or playing, both the 2019 Can-Am Commander XT 1000R and Textron Havoc X have the horsepower to get the job done and keep you grinning.
It's a great time to be an ATV/UTV enthusiast. There are so many models out there. The great thing about that is no matter what you can think of as a need, there is a UTV or ATV to fit it. For those of us who like to play, but also know that occasionally some work needs to get done. I'm talking about UTVs here, although my wife sometimes thinks otherwise. There are some really amazing rec/utility machines on the market today. The 2019 Can-Am Commander XT 1000R was recently released and we decided to match it up against the Textron Havoc X to see how they stack up…by the numbers.
Horsepower is King
Being a Can-Am, you know the Commander XT 1000R is going to be powered by a Rotax motor. No surprises here, as the Commander runs a 976cc Rotax V-Twin that pumps out an impressive 92 horses. The Commander was always a powerful machine, but got a big horsepower boost with the 2018 model. It runs on full electronic fuel injection with Can-Am's iTC Intelligent Throttle Control drive-by-wire system that has different mapping modes. These modes give you optimal power and throttle control with a Sport mode for aggressive driving fun, and ECO mode to save on fuel for long trips. Power is transferred via a CVT transmission and goes out to a selective 2wd or 4wd system with the Visco-Lok QE auto-locking front differential.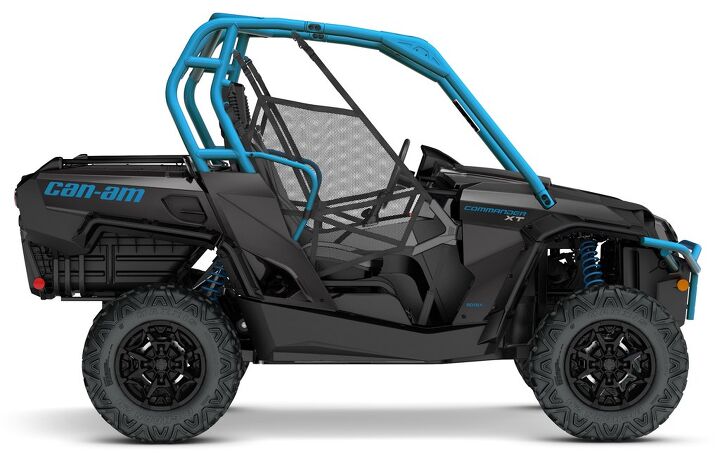 Want even more power? The Havoc has it with a 100-horsepower, Weber-designed 957cc Twin-cylinder single-overhead cam engine. This is the same basic design as the Stampede, a machine we're very familiar with. In fact, we knew about this engine and even some details of the Havoc way back when they first introduced us to the Stampede. The motors that Textron is building in its Thief River Falls, Minn. plant are extremely good, reliable engines. They have a nice, steady rumble to them that makes them fun without overbearing you with noise. Reports on the Havoc say it is very impressive power-wise.
Or, is Suspension King?
That's kind of a loaded question when looking at the Havoc's suspension. Textron went all out with the Havoc, loading it with King 2.5-inch piggyback reservoir shocks that ride in dual A-arms front and back. The front shocks have 12.8 inches of travel to the rear shocks' 12.9 inches. The addition of King shocks goes deeper than just putting a name-brand suspension component on a machine. It shows a serious commitment to performance and quality. If you hadn't already figured it out, Textron is here to play.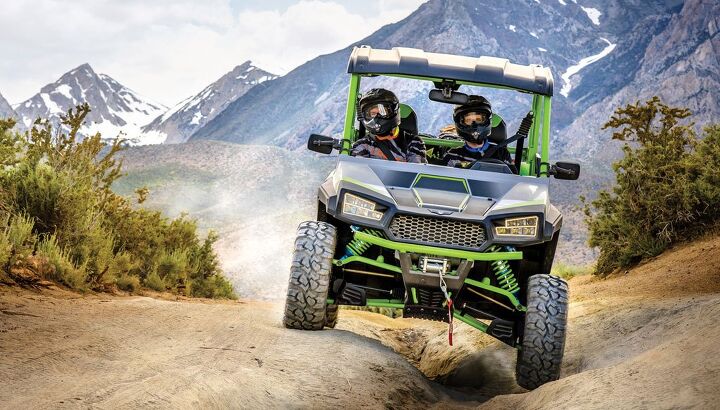 Can-Am is no slouch in the suspension area either. The Commander XT 1000R runs 10-inch dual tube gas shocks front and back. While not as flashy as a big, name-brand component, these in-house built shocks work very well. The front rides in dual A-arms with a sway bar, as you would expect. Out back, being a Can-Am, you'll find their excellent TTI Torsional Trailing-arm Independent system with an anti-sway bar. This system is fluid at speed and subtle enough for slow crawling too.
Capabilities and More
The cargo bed of the Can-Am Commander XT 1000R is the dual-level box that Can-Am pioneered when the Commander first came out. The upper level is rated for 400 lbs and the lower rated for an additional 200 lbs. It can tow 1,500 lbs and has a built-in two-inch receiver hitch. The XT package includes a 4,500-pound winch and 14-inch aluminum wheels with 27-inch Maxxis Bighorn 2.0 tires wrapped around them.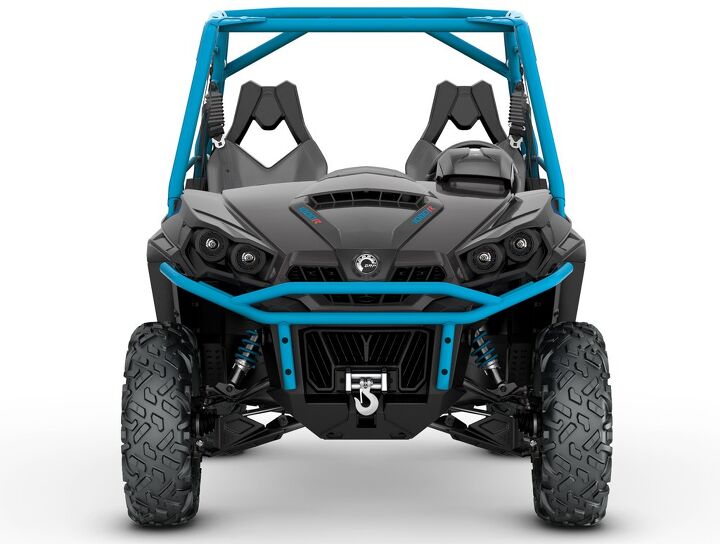 The Havoc's cargo box is rated for 600 lbs and it has a dual buckle latch system that is simple, yet really nice. Sometimes overcomplicating the matter only makes it worse in the end. Towing with the Havoc is a little easier with its 2,000-pound capability. It also has a two-inch receiver built in, and it is really built in, too. Textron takes the receiver pretty serious and if you don't believe me, check it out for yourself. Impressive engineering there for sure. The Havoc only comes in one trim level and is has 14-inch aluminum wheels with 28-inch ITP Ultracross tires wrapped around them. The Havoc also comes with a 4,000-pound Warn winch.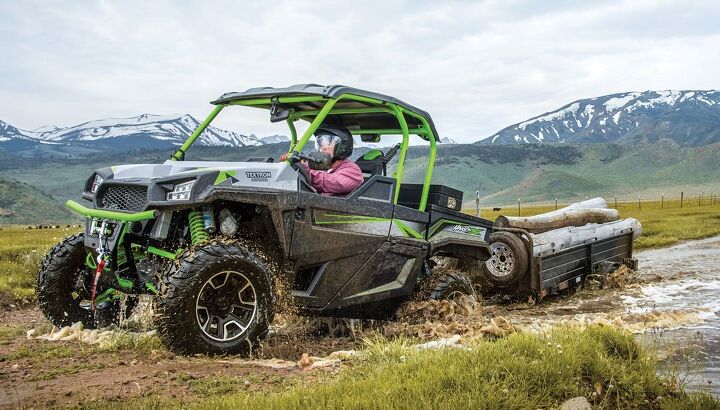 Both of these machines are solid and would suit your recreational and work needs well. The Commander XT 1000R has been around for a while now and is a proven winner. The Textron Havoc X is all new, but from what we've seen, it's got the goods. Head to your local dealer to see them in person.
Published June 25th, 2018 2:01 PM
Top Brands
Popular Articles