65 Views
ATVs and Quad Bikes in India
August 16th, 2017 3:42 PM
Share
We're committed to finding, researching, and recommending the best products. We earn commissions from purchases you make using links in our articles. Learn more here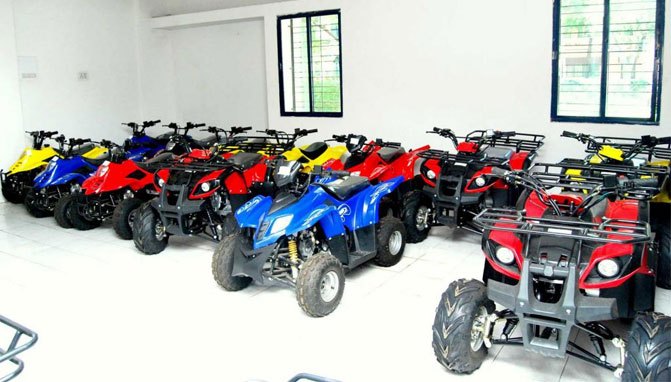 One company works to bring ATVs to the masses
This should come as no shock to anybody, but riding ATVs (or quad bikes) is fun. In fact, it's down-right difficult to not have a great time when you're out exploring trails or riding laps at your local track. Talk to anybody who's spent some time riding an ATV and chances are you'll see a big smile and hear all about their off-road adventures.
The biggest hurdle stopping most people from experiencing the joys of ATVing is just getting started. One ATV dealer in India, Nebula Automotive, aims to make this as easy as possible.
If the name Nebula Automotive seems familiar, perhaps it's because you've seen Nebula quad bikes being used by the pit crews at the Grand Prix of India. But just because the world's top racing teams rely on Nebula ATVs doesn't mean they aren't attainable by the average person.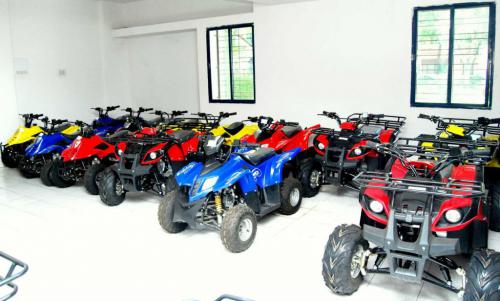 Nebula Automotive offers a wide range of ATVs available at its showrooms in India.
If you've looked at buying an ATV in India before you may have been deterred by high prices and low inventory. Nebula Automotive has tried to solve these issues by only selling products assembled at its factory in Pune, India, therefore avoiding the huge import rates of shipping fully assembled ATVs into India.
"We also use some local parts and local manpower," says Nebula Automotive's S.G. Asnani. "The quality gets a little better because there are certain crucial parts that are made in India.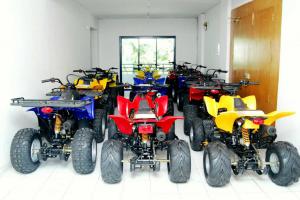 By assembling the quad bikes in India, Nebula is able to keep prices down.
"We are creating more jobs. Eventually, if things go right, maybe we can have vendors for more and more items and we'll sell them locally so that we'll add to the economy of the country as a whole."
Another benefit Nebula Automotive provides is that all its quad bikes are available immediately. Just put down your money and ride out of Nebula's ATV showrooms in India.
"We make sure that [the customers] get the products right away – there's no waiting period," says Asnani. "They can buy it from our showrooms in Pune or Mumbai or they can check it out on the Internet.
Perhaps Nebula Automotive's greatest strength is in its variety. Asnani says Nebula Automotive has the largest selection of any ATV dealer in India.
"We start from 110cc and we go right up to 800cc," says Asnani. "We have a dozen models in all. We just brought in new models. I think we are the market leaders and we are the ones with the widest choice of ATVs. Nowhere else in India can you get such a wide range of ATVs."
For young riders Nebula Automotive offers up models like the SP202A, a sporty-looking ATV with a 110cc, four-stroke engine, automatic transmission and electric start.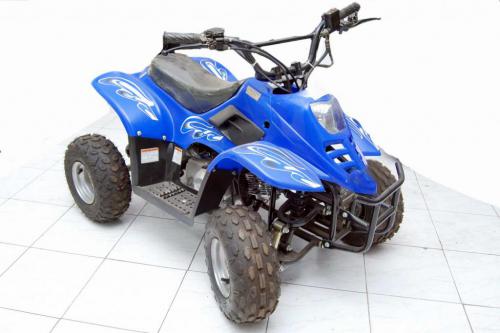 Nebula SP202A
If you're looking for a little more power, consider the Falcon 150 or Dingo 150. Both feature an air-cooled, 149cc, four-stroke engine with a fully automatic transmission and reverse. The Falcon 150 is a little sportier and comes with front and rear disc brakes, while the Dingo 150 offers front and rear storage racks that can help you out around the jobsite.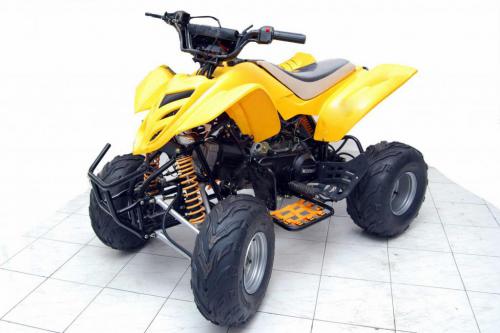 Nebula Falcon 150
Another level up in terms of power and performance is the Gator 250, which is outfitted with a 238cc, liquid-cooled, four-stroke engine. It also comes with a fully automatic transmission with reverse, along with front and rear storage racks.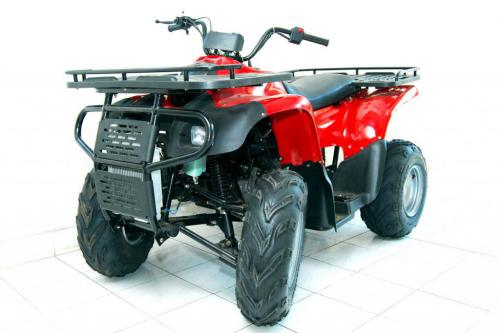 Nebula Gator 250
If you really need to get some serious work done, consider the Jaguar 500. This two-seat Utility ATV is powered by a 498.6cc, liquid-cooled, four-stroke engine, fully automatic transmission, four-wheel drive, and front and rear disc brakes. Also, it comes with adjustable shocks front and rear and storage racks that can hold a combined 105 kilos. Available options include winch, towing hitch, snow plow, wind screen, travel bags and more.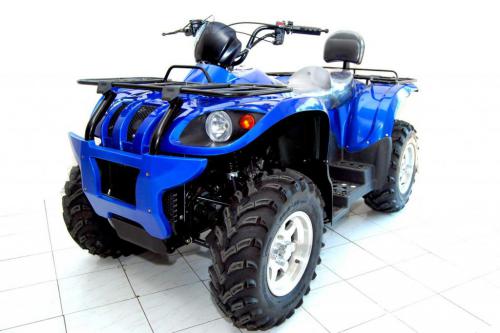 Nebula Jaguar 500
For the truly power hungry, Nebula Automotive offers the new Xtreme 800.This truck-looking off-roader features a huge 800cc engine and side-by-side seating and a claimed top speed of 85 km/h. Foot-operated hydraulic disc brakes will slow this beast down should you so desire.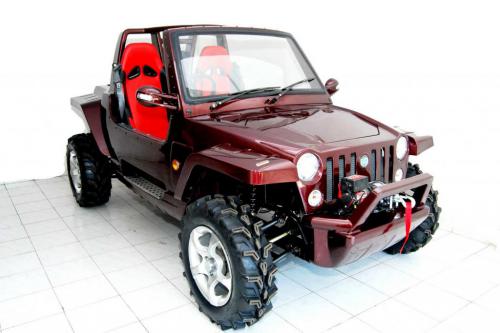 Nebula Xtreme 800
If you're wondering how much it costs to buy quad bikes in India, Nebula Automotive has a machine for just about every budget. Prices start at about 90,000 rupees for the entry-level machines, move up to 150,000 to 200,000 rupees for the mid-level models and peak at 660,000 rupees for the 500cc Jaguar and 1,500,000 rupees for the 800cc Xtreme 800.
After you buy an ATV from Nebula Automotive, the relationship doesn't end. Should anything go wrong with your Nebula ATV, you can bring it in for repair.
"We give on-site service in terms of labor and in terms of parts," says Asnani. "Our technician goes and services a vehicle wherever there is a breakdown. So we are providing a service on an individual basis."
There really is an ATV for everybody. Check out NebulaAuto.com or visit one of Nebula's ATV showrooms in India and sit on the quad bikes to find the right one for you. Check out our photo gallery to see more photos from Nebula Automotive's ATV lineup. Published October 27th, 2011 12:47 PM
Top Brands
Popular Articles