1 View
Can-Am Racers Earn Podium Sweeps at Ironman GNCC
November 2nd, 2016 2:30 PM
Share
Cody Miller wins 4x4 Pro ATV and XC1 Pro UTV classes
The Can-Am X-Team racing squad concluded the 2016 Grand National Cross Country (GNCC) series by posting podium sweeps in both the 4×4 Pro ATV and XC1 Pro UTV classes at the famous Ironman GNCC in Crawfordsville, Ind. Can-Am racer Cody Miller had a banner day at the Midwest track, earning two class overalls and also wrapping up his first-ever GNCC championship with a convincing, wire-to-wire victory in the final XC1 UTV Pro class event of the year.
4×4 Pro ATV
The Can-Am trio of Kevin Cunningham, Bryan Buckhannon and Cody Miller continued their late-season dominance in the 4×4 Pro ATV class with yet another 1-2-3 finish (no particular order). Miller, riding his Can-Am Outlander ATV, notched his third straight class and 10 a.m. ATV overall victory after a decisive win at Ironman. Miller ended the season third in the class points, notching six podiums and four victories.
The class championship went to Can-Am Renegade X xc 1000R ATV racer Kevin Cunningham, who finished third at Ironman. Cunningham recorded four wins and 11 podiums, including seven straight to conclude the year. He amassed 309 points, which outpaced the runner-up by 47 points for the title.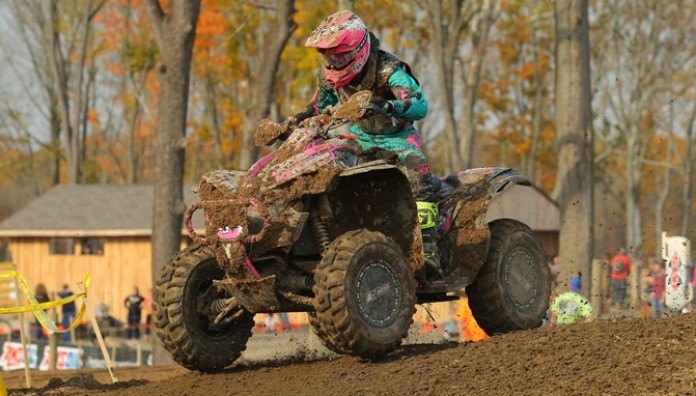 Bryan Buckhannon — winner of multiple GNCC championships, including the previous two 4×4 Pro ATV titles — concluded his 2016 season with a second-place finish aboard his Can-Am Renegade ATV to hold on to the runner-up spot in the points race.
Can-Am amateur 4×4 racers Robbie Pecorari (4×4 A/B) and Justin Wood (4×4 Senior 40+) also wrapped up their season with GNCC class championships.
XC1 Pro UTV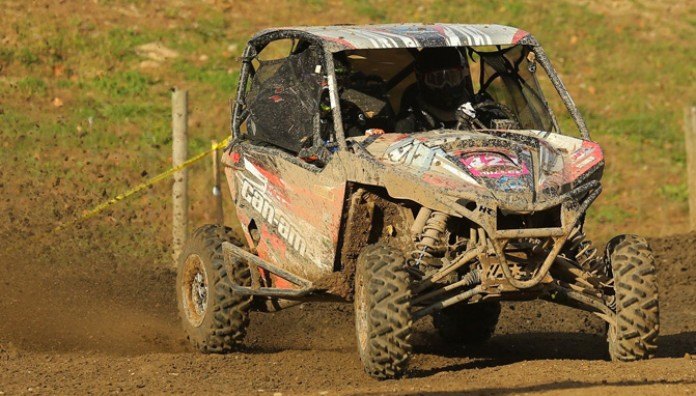 Can-Am Maverick X xc 1000R racer Cody Miller also held the points lead over reigning two-time XC1 Pro UTV class champion Kyle Chaney heading into the Ironman finale. Ironman belonged to Miller this year, however, as the Texas Native led all five laps on his way to recording his first GNCC championship, taking home the XC1 Pro UTV crown. It also capped a season that saw Can-Am Maverick pilots win every round this year and earn the top five finishing spots in the season XC1 Pro UTV standings.
Miller (with Can-Am ATV racer Jordan Phillips as his co-pilot) ended the season where it began, posting a win in the XC1 Pro UTV ranks to keep his podium streak alive at six straight. Miller recorded 140 points in his GNCC championship season, notching three wins, two runner-up finishes and one third-place run in 2016.
Hunter Miller (with Buckhannon as co-pilot) competed in the XC1 Pro UTV class in Indiana. Hunter joined his younger brother on the podium taking second place. The older Miller brother wrapped up his season behind the wheel of his Can-Am Maverick with a victory in the XC2 Pro Sport UTV class at round 12 and a runner-up spot in the pro class at the GNCC finale.
Tim Farr captured third place at Ironman to wrap up the third-place spot for 2016. The savvy veteran, along with his navigator Angel Knox, started the season slow, but rebounded at the last five rounds to earn a spot on the season podium with his Maverick side-by-side vehicle.
Chaney, who also competes in a Can-Am Maverick side-by-side, ended up with another top 10 finish to end the season in the runner-up spot behind Cody Miller. The last three seasons have seen Chaney win two XC1 UTV class titles and, now, one second-place finish. He has won half of the 18 races he has entered over that three-year span.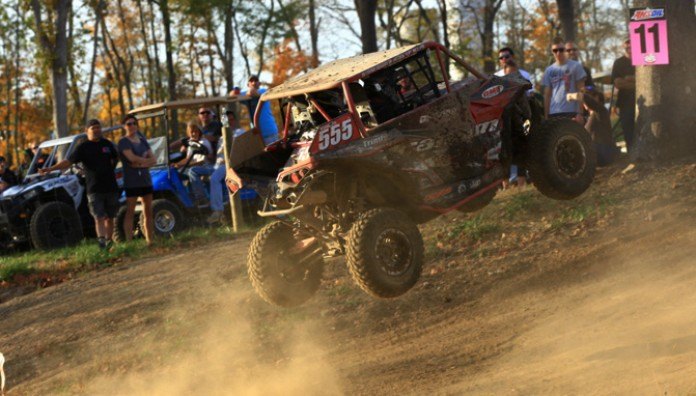 Maverick racer Dave Plavi also won another championship for Can-Am, earning the XC2 Pro Sport UTV class title in 2016. After wrapping up his title after round five, Plavi moved into the XC1 Pro UTV ranks at Ironman, where he finished sixth. Can-Am side-by-side racer Austin Seelig, who finished 40th overall among all UTVs at Ironman, earned the Amateur Limited class championship in 2016.
Published November 2nd, 2016 4:30 PM