1 View
6 Ways to Help Get Your UTV Ready For Waterfowl Hunting Season
July 26th, 2017 4:44 PM
Share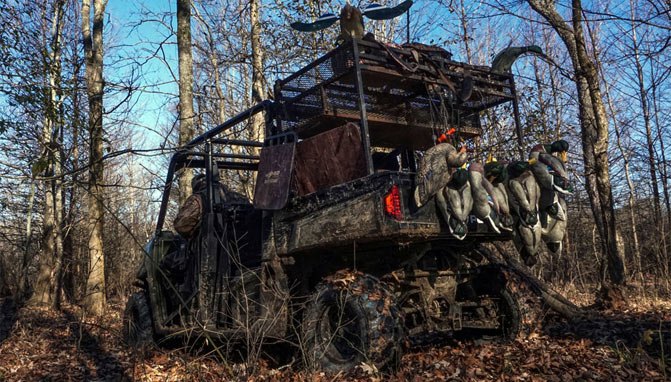 Prepare now so you are ready to go for opening day
If you're like me and an avid waterfowl hunter, each year you tell yourself that you're going to have everything ready to go before the season hits. It's almost a myth between old duck hunters – being totally ready to go by the time opening day rolls around. But this year can be different! You've been saying that you're going to have your UTV all prepped and ready to go before it's time to hunt. Here are five easy things you can add to your UTV for duck and goose hunting that will help you have a better season.
Bosski Trailer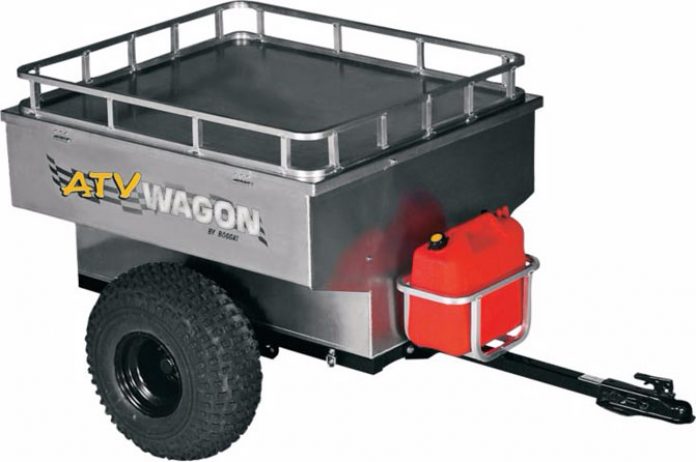 Sure your UTV has a lot of cargo space, and for most hunters that would be plenty. But not for waterfowl. The decoys alone will fill more space than your UTV has to offer. What you need is a trailer designed to go to the places you want to go to hunt. That's where the Bosski comes in. These are tough trailers with off-road suspension and tires. They have a lightweight aluminum cargo area that has high sides to help keep your gear out of the slop and a durable steel frame for years of use. Click here for more information.
Quack Rack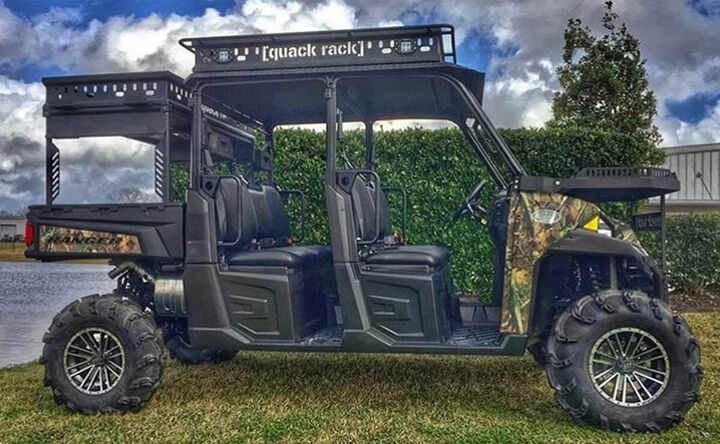 If you hunt waterfowl and own a UTV, you know you want one. A Quack Rack adds a lot of usable storage to your UTV and there are options for lighting kits and more. These racks are simple bolt-on units that add space for layout blinds, decoy bags, waders and more. The cargo bed racks allow you to keep your dog kennels in the bed and still have space to haul gear in the cargo area. If you're looking to add optimized storage space to your UTV before the season rolls around, a Quack Rack is the way to go. Click here for more information.
Gun Rack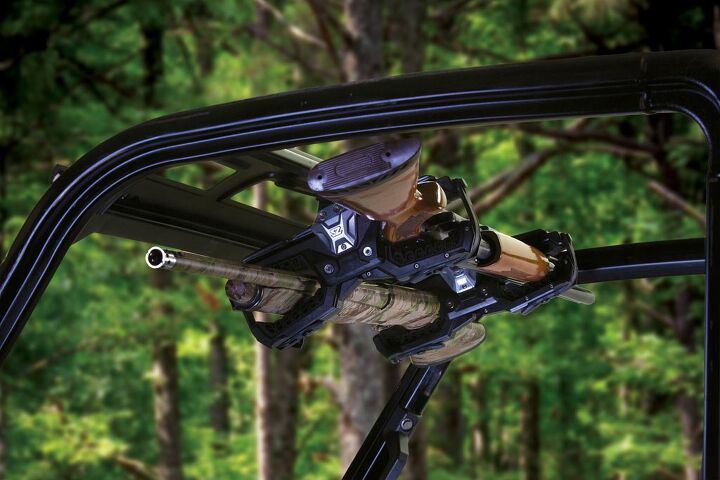 You are going to have to transport your guns with you when you go out to hunt. Seizmik has some new ways to help do just that and they are pretty sweet. If space is a concern, and for waterfowlers, when isn't it? – take a look at their new OHGR – Over Head Gun Rack. It has heavy-duty construction and brackets to securely and safely hold your shotguns out of the way until it is time to take them out. Just make sure you check your local laws regarding transport. Seizmik has some other sweet gun racks too that we'll cover another time. Click here for more information.
Lift Kit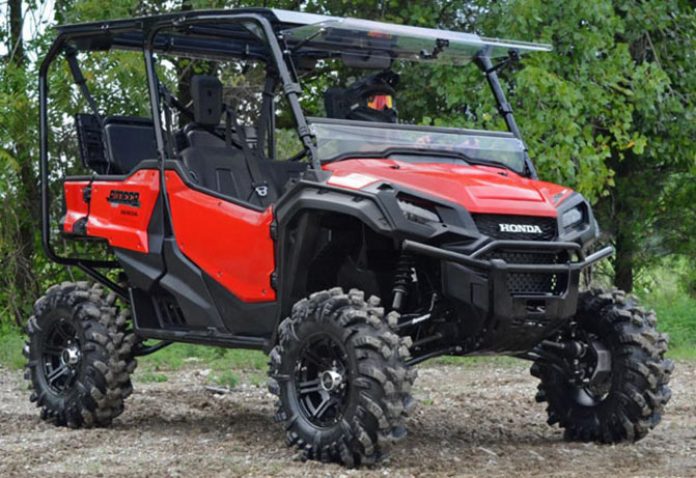 If your idea of waterfowl hunting includes sloshing through flooded fields – and really, who wouldn't want to do that? – then adding a lift to your UTV can help get your machine up and above the slop and help you get to the blind faster. With anything that affects the mechanicals of your machine, make sure you know what you're doing and follow the installation instructions to a tee. If you're not sure, The ATV AnswerMan is always there to help you out. Feel free to ask him questions. Click here for more information.
Mud Tires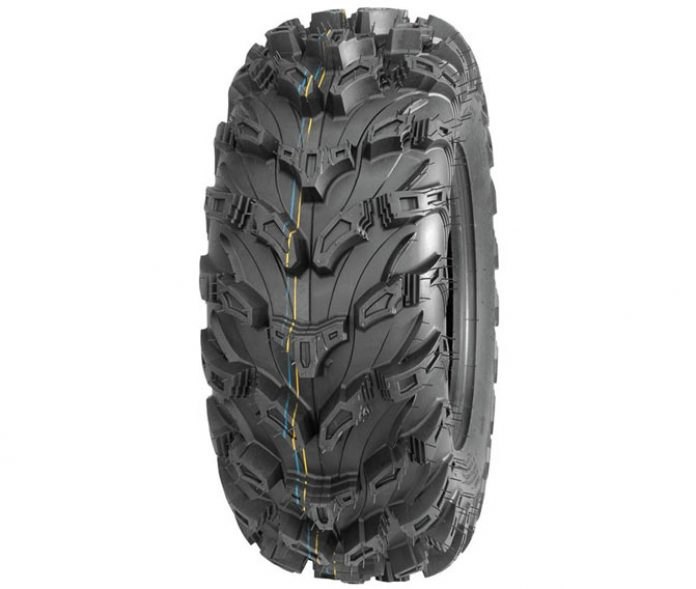 Whether or not you're running a lift kit, your UTV can always use some more aggressive tires for waterfowl hunting. I often find myself hunting cut corn fields that have a lot of clay in the base, so they hold water well and turn into slop-factories during hunting season. A good set of mud tires is a must as getting stuck is the last thing you want to have happen, especially when setting up in the morning. Imagine getting stuck in the field and having flock after flock circle you while you're trying to get the machine out? Been there, done that. Never again! Click here for more information.
Light Bars

Additional lighting is crucial to getting the decoys set out and in the pattern you want. With LED light bars coming down in price, it makes sense to add them. I've been running Cyclops lights for a while and have been very impressed. They are made by a hunting company (GSM, the same company that makes Stealthcam and Walker's Game Ear) and are very economical and durable. Definitely worth a look! Click here for more information.
Published July 26th, 2017 4:44 PM
Top Brands
Popular Articles