1 View
New 2020 ATV and UTV Preview From Can-Am, Honda and Yamaha
June 3rd, 2020 2:31 PM
Share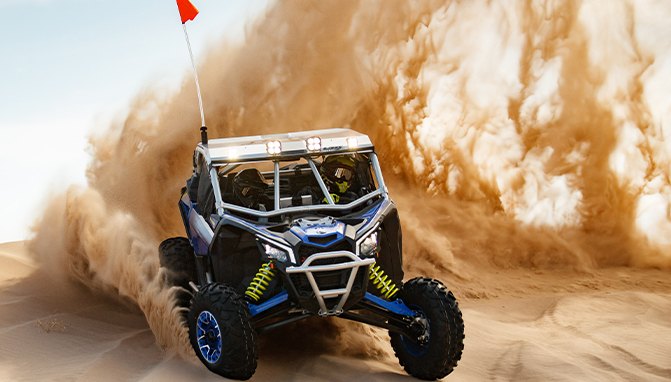 Exciting New 2020 Model ATVs and UTVs from Honda, Can-Am and Yamaha
Now that we're reaching the halfway point for 2019, the ATV manufacturers are starting to roll out the new models. As you would expect, there is a lot to be excited about and several major surprises. We have teams in the field working to bring you the full scoop, but here is a preview of the new 2020 ATVs and UTVs from Can-Am, Honda and Yamaha.
Leading things off in the horsepower-driven sport UTV world, Can-Am brings the heat with a 195-hp Maverick X3 Turbo RR line. The Turbo RR motor comes in 2- and 4-seat MAX versions and can in the RC and MR specialty machines for rock crawling and blasting through the mud. Will any other manufacturer have an answer for laying claim to the horsepower title? We'll have to see.
The award-winning Maverick Sport is back with an all-new variant, the Maverick Sport X XC. This machine adds Can-Am's Smart-Lok system with Trail Activ mode and a little wider stance at 64-inches. It also brings in Fox Podium 2.5 QS3 shocks for a sweet ride.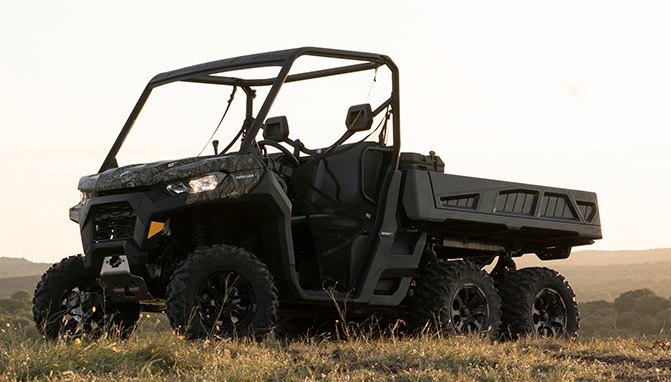 You're bound to hear more about the all-new Defender 6×6 HD10, which delivers unparalleled traction and hauling versatility with a massive 72-inch long cargo bed. You read that right – six feet of cargo space. This beast is part of the refined Can-Am Defender lineup offering more horsepower and torque – 69 ft.lbs. of torque to be exact, in the HD10.
Look for more info coming soon on the 2020 Can-Am lineup. One thing seems apparent, however. If you're not riding in the new X3 Turbo RR, you might want to invest in a VENT mask, because you may very well be eating a lot of dust.
Honda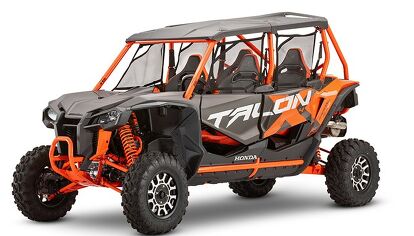 caught a lot of attention with the introduction of the Talon SxS machines a few short months ago, and they're at it again with two new four-seat machines. The Talon 1000X-4 takes the 64-inch wide Talon 1000X and adds a second row of seats that are a little closer together and a little higher up, giving the rear passengers a clear view of the trail ahead. This machine has Fox Podium QS3 shocks all around, 2.0 in the front and 2.5s out back. But… Honda wasn't done. They also released the Talon 1000X-4 Live Valve that has Fox Podium 2.5 Live Valve shocks all the way around for amazing control and a premium ride.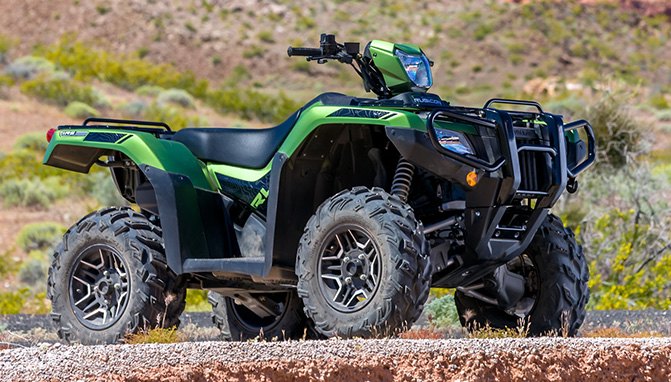 Sneaking in under the radar is a new Honda Foreman and Foreman Rubicon ATV. This machine, as reported on earlier, gets a boost in the engine department, going from 475cc to 518cc. Honda also revised the reverse gear engagement, making it easier to shift the machine into reverse gear. They also revised the front and rear cargo racks and restyled the look of the machine.
Yamaha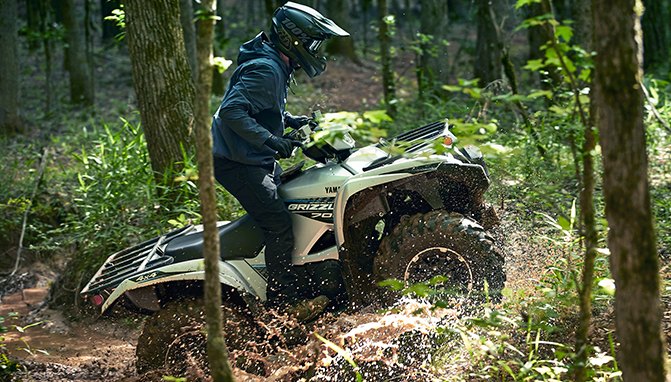 Yamaha's initial 2020 releases are highlighted by subtle changes to the stellar Grizzly ATV with the addition of pre-wiring the machine for Yamaha's amazing Adventure Pro GPS tablet, that is powered by technology from Magellan. Yamaha is making sure riders can realize their adventures by making the Grizzly the ultimate trail-capable machine and ready to explore parts thought unknown. If you don't already have the Adventure Pro Tablet GPS, you need one.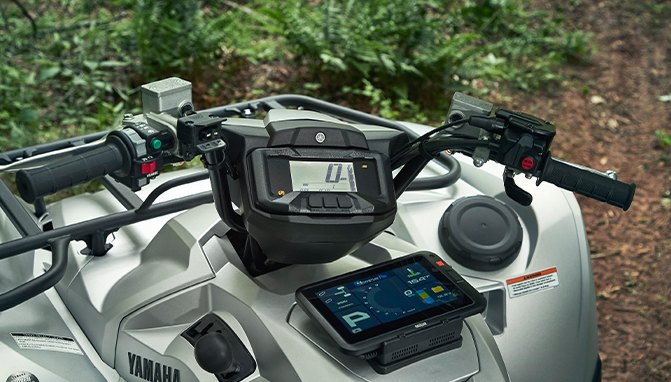 The rest of the Yamaha ATV lineup for now features new color combinations and special edition models across the line. We say "for now," because Yamaha always has a surprise or two up their sleeves, and we have yet to see the release of 2020 Yamaha UTVs.
One thing is certain, 2020 is bound to be a great year for ATVs and UTVs, and we're just getting started.
Published June 5th, 2019 1:17 PM
Top Brands
Popular Articles